Info-Pro Lender Services Customer Conference 2017

Wednesday, August 16, 2017 from 8:00 AM to 4:00 PM (CDT)
Event Details
Info-Pro appreciates the opportunity to host you for a day of educating, networking, and some special guest speakers, at no cost to you. Every year we survey our attendees and turn those suggestions and feedback into new and improved items for the following years conference. Last year you spoke loud and clear that you love the guest speakers and would like to see more and that is what you will get, multiple speakers talking about things that you are interested in. Also you gave feedback that you would like to hear more specific things related to your core, well this year we plan on having some core specific parts of the day including a core specific guest speaker. 
We are celebrating our 20th year of providing unrivaled excellence to our customers and want to share some stories of where we came from and where we plan on being in the future. In the afternoon we will concentrate on the next 20 years in real estate tax monitoring, escrow processing, and the fininancial industry as a whole. Finally our customers are a big factor in our success over the past 20 years and we want to thank you with some great opportunities to win some raffle prizes this year. 
We hope to see you again this year and if you have not been to our conference or if it has been a few years since you last attended we would like you to join us to celebrate 20 great years and to get a glimpse at what the next 20 years will look like. 
Agenda:
8:00-8:45 Registration and Breakfast

8:45-9:00 Conference Kick-off with Chad Raube, President and CEO of Info-Pro Lender Services

9:00-10:00 20 Years of Info-Pro

Info-Pro Video

Key moments in Info-Pro history

Customer Panel moderated by Todd Ceman, Director of Account Management, and Kelly Wondra, Account Manager

10-10:45 Guest Speaker: Cole Anderson, EVP/Loan Consulting Director of Peak Consulting LLC.-Are you getting all you can get out of your core system?

10:45-10:55 Break

10:55-12:00 Last year in review

Quality Program

Released Features and Tools

Tax Agency Initiatives

Coming Soon/Next Six Months

12-12:15 Break and get lunch in the atrium and bring back to Stayer Center

12:15-12:45 Guest Speaker: Dr. George Koonce-Ex-Green Bay Packer Great

12:45-1:00 Delinquent Letters and Statements Enhancements

1:00-1:45 Escrow Management Tool Reveal

1:45-2:00 Break

2:00-2:10 Raffle Drawing

2:10-2:40 Guest Speaker: Jay Risch-Secretary of the Department of Financial Institutions,State of Wisconsin

2:45-3:45 Info-Pro Panel: Next 20 Years in

Servicing, Compliance, Financial Institutions, and Info-Pro
3:45-4:00 Final Remarks by Chad Raube
Hotel Information: If you were in need of hotel accommodations please contact Holiday Inn Fond du Lac at 920-923-1440 and mention "Info-Pro Block" by July 18th to get our rate of $109. 
Holiday Inn Fond du Lac
625 W. Rolling Meadows Drive
Fond du Lac, WI 54937

Guest Speakers: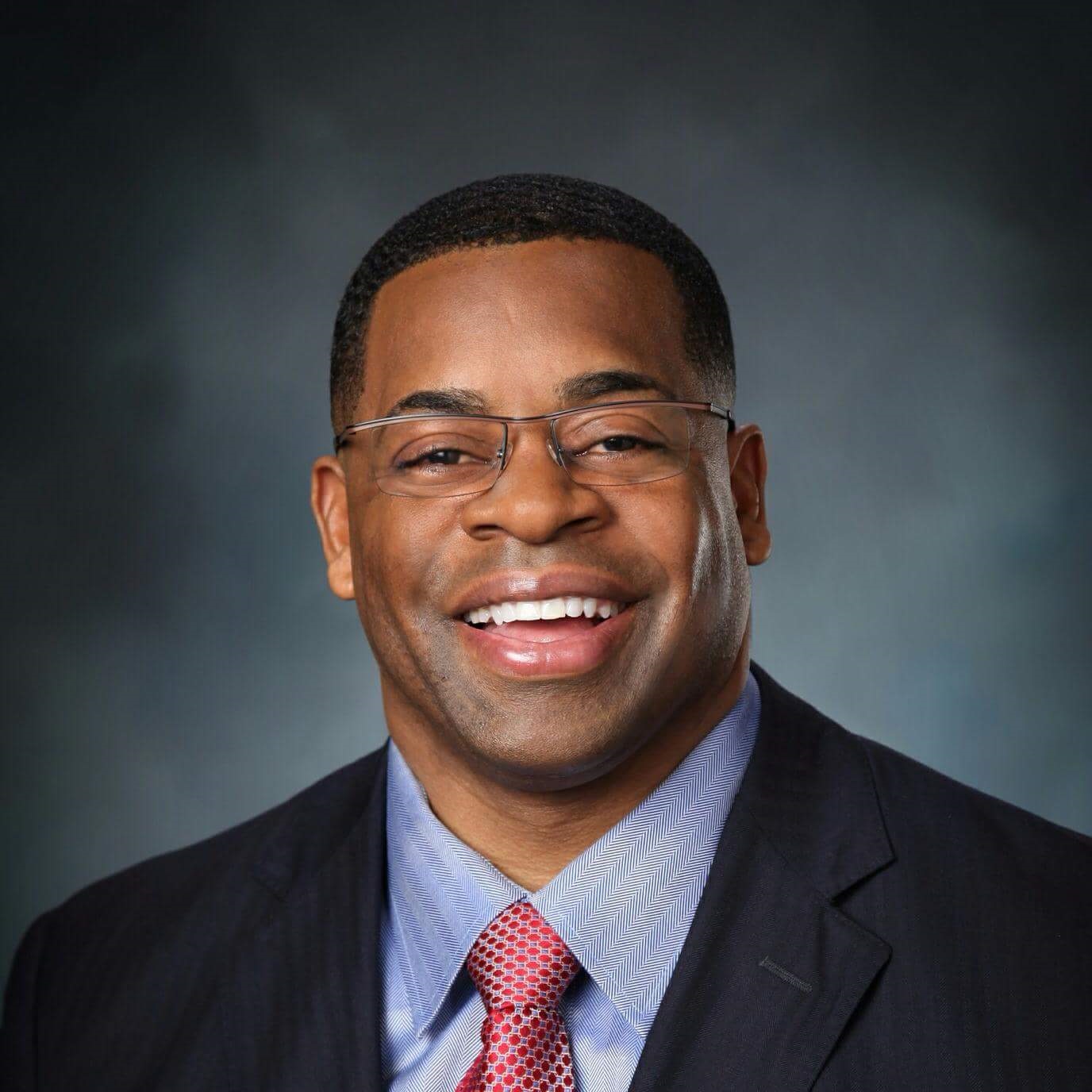 Dr. George Koonce: George played professional football for a decade, the majority of those years with the Green Bay Packers, winning the Super Bowl XXXI title. Since his playing career ended, he served as Director of Player Development for the Packers, Senior Associate Athletic Director and Director of Development at Marquette University, and Athletic Director at University of Wisconsin-Milwaukee.
Koonce received his PhD. from Marquette with his doctoral dissertation focusing on "Role Transition of National Football League Players: Using the Grounded Theory." His guest column on the same topic on the NFL blog received national notice and raised awareness for the problems faced by retired NFL players. He is a member of the NFL Player Engagement Advisory Board and has recently co-authored a book titled, Is There Life After Football.
Currently Dr. Koonce serves as the Senior Vice President of University Relations at Marian University where he provides leadership and strategic direction and is responsible for growing awareness and increasing philanthropic support for Marian University through community and alumni engagement.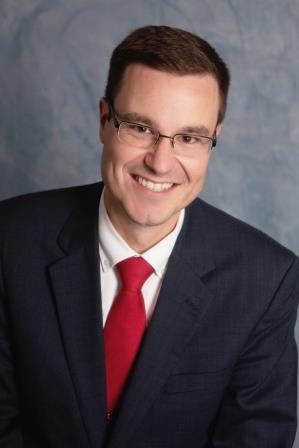 Jay Risch: Jay Risch was born and raised in Oconomowoc, Wisconsin, and is a graduate of Oconomowoc High School. He earned a Bachelor's degree from the University of Wisconsin-Madison. He was a policy advisor to Governor Scott McCallum, and served on the staffs of State Senators Cathy Stepp and Alberta Darling. Risch was the Director of Government Relations for the Wisconsin Bankers Association from 2010 until February 2015, when he was named Deputy Secretary at the Wisconsin Department of Safety and Professional Services. Risch was appointed Deputy Secretary of the Wisconsin Department of Financial Institutions (DFI) in July 2015 and Secretary of DFI in March 2017.

 Cole Anderson: Cole spent multiple years at Fiserv helping clients work through complex software issues as well as advising them on best practice solutions on how to maximize their software investment. Cole was instrumental in developing a business model that reached out to clients by going on-site to understand each banks use of the software and elevating their usage to the next level. The on-site consultative model proved to be the preferred method for clients to maximize the system in their current environment as well as giving insights on how to capitalize on new enhancements and functionality. Spending over 2800 hours on-site with clients has given Cole the unique advantage of delivering not only best practice software advice, but best practice consulting based on proven success models developed with peer banks all across the nation. Cole provided a voice within Fiserv to what the clients wanted and required out of their operating platform. He used that voice to lend changes and enhancements to the product development team to improve the overall experience of the users. Cole continues to serve clients by offering truly unbiased best practice solutions. 
When & Where

The Stayer Center at Marian University
45 S. National Ave.
Fond du Lac, WI 54935


Wednesday, August 16, 2017 from 8:00 AM to 4:00 PM (CDT)
Add to my calendar
Info-Pro Lender Services Customer Conference 2017