Description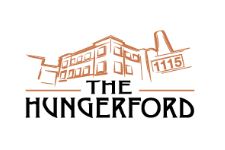 What: Information presentation about the Rochester Art Collectors group.
When: Thursday April 18, 2018 from 6:30 pm until 7:30 pm*
Where: Hungerford Building Complex - Create Art 4 Good - 1115 East Main Street - Door #5, Studio 205
Overview: Rochester Art Collectors is collaborating with Susan Carmen-Duffy, owner of Create Art 4 Good at the Hungerford complex of buildings to inform local artists about Rochester Art Collectors, and and how it can be of service to them as makers. Rochester Art Collectors is intent on creating a network of good neighbors. Whether you are a maker, a collaborator or a curator/gallerist, we want to enliven and enthuse the entire creative community. The group's co-orgnizer, Rome Celli, will give a brief presentation on this exciting new group.
What will be covered? We'll start with an overview of Rochester Art Collectors' mission, goals, future plans, and upcoming programs. We will also do a quick review the Rochester Art Collectors website. There should be plenty of time to answer questions along the way.
*There are two presenations scheduled at Create Art 4 Good studio space in the Hungerford complex in April. The very same information will be covered in both sessions.