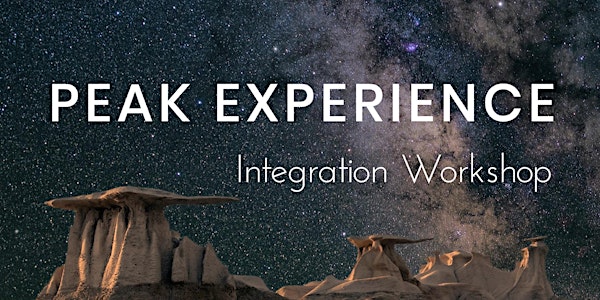 INFO EVENING for Psychedelic Integration Workshop - Option #1
A highly interactive and hands-on workshop for realizing your life goals, inspired by Peak Experiences.
When and where
Location
Praxis Schönbrunner Straße Schönbrunner Straße 14A Eingang direkt von Straße 1050 Wien Austria
About this event
Join this FREE INFO EVENING of the Peak Experience - Psychedelic Integration Workshop to meet your facilitator and discuss any open questions.
If you wish to secure your ticket for the Full Integration Workshop, click here: https://www.eventbrite.com/e/peak-experience-psychedelic-integration-workshop-tickets-433424824317
So-called Peak Experiences (particularly the psychedelic ones) can be important inflection points because they allow people to see clearly where they want to go. However, realizing such a vision can be quite hard. All too easily we fall back into our old patterns. The Peak Experience Integration Workshop is designed to support you in this development process.
This is not a lecture. The Peak Experience - Psychedelic Integration Workshop is a highly interactive and personalized workshop in a very small group of max. six participants over the course of five evenings.
Language: most probably English. (if we have mostly German speakers we might switch to German)
The workshop is scheduled for 17:30-20:00 CET, on 01.02.2022, 15.02.2023, 22.02.2023, 01.03.2023, 08.03.2023.
*** Note: NO substances will be distributed during this workshop ***
COVID-19 Safety Instructions: we will work according to whatever restrictions the government will issue for the time of the workshop.