Description
Influencing Leadership: Removing Org Barriers in Agile Transformation
Implementing an Agile transformation is challenging, complicated, and in today's rapidly changing landscape, more important than ever. Just ask anyone who's done it. We frequently see the same types of barriers to that change show up in different organizations. From unstable teams, to over-planned work, to strained relationships between business groups and the teams implementing the work.
One of the toughest challenges we've encountered is disengaged leadership. Active and visible Agile champions in leadership roles are key to removing barriers in your agile transformation. As an Agile change maker, understanding the challenges those leaders face is key to encouraging them to become the agile champions your organization needs.
So, how can Agile change makers influence leaders to buy-in to an Agile transformation? We'll examine that question and demo some tools of the trade we've found that can help you find the right way to reach your leaders. Join us for an interactive workshop and networking event where we will leverage the combined experience of attendees to tackle these tough questions.
About the Speakers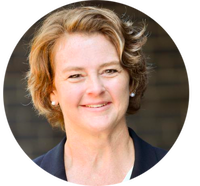 Heather McFarland • Agile Practice Director, Propeller
When faced with insurmountable challenges and a surge of adrenaline, Heather McFarland merely sharpens her focus. In fact, she does some of her best work when she's excited and terrified in bursts — like being dropped into a critical project at work or scaling a new rock climbing wall (despite her fear of heights). In either situation, Heather knows how to quickly react to changing circumstances while keeping an eye on what's just ahead.
Heather has built her career by using technology to make businesses work better. Her ability to think critically allows her to manage projects that cross traditional boundaries, whether disciplines, geographies, or functions. Heather has more than 20 years of experience leading complex technical and strategic projects at companies that include Nike and WestFarm Foods. She has a bachelor's degree from The Evergreen State College with an emphasis on feminist theory.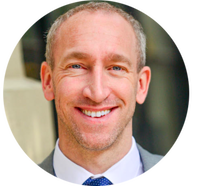 Adam Grimes • Consultant, Propeller
Adam Grimes learned all he needed to know about leadership as an outdoor adventure guide. Leading clients through remote wilderness locations is akin to business in so many ways: You are working toward a common goal in unfamiliar territory and pushing people outside their comfort zones while managing the risks involved. Flexibility is also a key determinant of success; often your destination looks very different than where you first imagined you'd end up.
These leadership skills, combined with a strong technical background, enable Adam to drive strategy at the executive level. An accomplished technophile, Adam uses technology to solve critical business problems – often building the solution architecture himself. He has more than 15 years of broad IT leadership experience, with past roles that include chief technology officer at The Plumtree Group and in technical project delivery at U.S. Bank and Motorola. He also founded a digital agency focused on delivering a full technology stack to a healthcare SaaS startup. Adam has a bachelor's degree in computer science from Oklahoma State University.
Agenda 5:30PM-7:00PM
5:30 Drinks & Networking
5:45 Problem Overview and Workshop

6:45 Session Wrap-up and Questions