Description
Influencers + Brands Networking Expo
Brand Opportunities
For Influencer / Model Opportunity, register here.
For Media / Press Badges, register here.
Fashion, Music, Health & Fitness,
Influencers with a combined audience of over 100 million people are going to be at this event. If you are serious about brand awareness, this is where your brand should be on Nov 26 - 27, 2016.
Foreword
The power of peer to peer marketing.
Consumer trust in traditional centralized advertising forms has significantly dwindled to a point of backlash. According to PageFair and Adobe's "The 2015 Ad Blocking Report", ad-blocking adoption in the United States grew 48% in 2015 alone. A global survey conducted by Nielsen in September 2015 shows that 83% of consumers not only trust recommendations from people they know, but they're just as likely to take action on those recommendations. As a result, peer to peer marketing such as influencer and social media marketing has overtaken all other marketing forms in recent years. On average, for every $1 spent on peer to peer marketing returns $6.50, and that eclipses all other forms of marketing by far.
Influencer Marketing
Influencer marketing is not just about signing up the most famous or popular person to promote your brand. That in itself is not a marketing strategy. In order to
First, a brand has to engage the right influencers who will not only drive awareness of its brand, but also enhance conversion and brand loyalty.

Just as importantly, brands must generate great content that is authentic, interesting, and entertaining.

Social marketing without data is like driving blind and data without analytics is just noise. Brands must collect and analyze data to gain insights in order to calibrate their influencer marketing 'machine' for maximum return on investment.
AGENDA
The purpose for the Influencers + Brands Networking Expo is to help brands jumpstart their influencer marketing effort or at least show them what influencer marketing could do for them. On the other hand, the event is there is help influencers and models connect with brands and showcase their value to entice brands. It is an all day event where brands and influencers and models can meet and network, create great content, and have fun doing it.
What This Event Opportunity Can Achieve For Your Brand.
With that in mind, the agenda for the event is to provide a platform where:
Brands can showcase their products or services to influencers who in turn would share their experience with their followers in their several hundred thousands and millions.

Influencers can demonstrate their talent and value to entice brands' interest.

Brands and influencers can co-create great visual content (photos, videos)

Brands can engage social media audience through event displays, social leaderboard, interactive social media hubs.

Gain access to new audience and market through popular and consumer decision influencers.

You brand can gain trust of consumers easily and quicker by genuinely connecting and earning the trust of influencers than it would on it's own.

Connecting with influencers can have greater return on investment through earned media value: this is the value of social activity equivalent to the cost of purchasing a similar number of social impressions. This event can drive traffic and customers to your digital channels (social media, website, blog) and physical store.

If you expect consumers to like, follow and engage, you need your owned channels to be more than just a sales pitch. This is a fantastic opportunity to create quality and engaging content and have that content distributed by the individual who do it best: social influencers. From this event, your brand can generate photos, videos, testimonials, brand mentions, that may be used to power marketing campaigns.

Discover, collect, curate and amplify relevant user-generated content from social media platforms to build and enhance your brand credibility and trust.

Brands can identify, meet and recruit the right influencers.
Expo Features


Brand Booth / Interactive Stations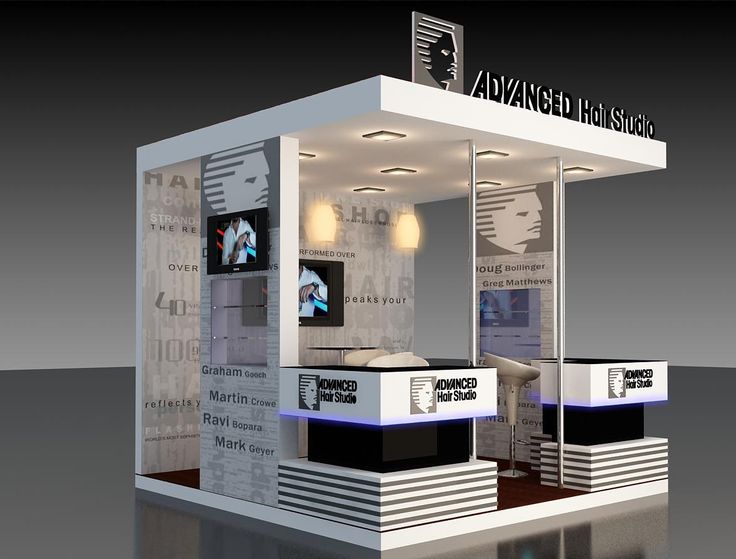 Live Brand Hashtag Stream - Brands may have a social media hashtag campaign streaming live through social leaderboard and interactive content displays to the audience. Each brand may have event displays installed at the venue tracking the hashtag campaign from Twitter, Instagram and Facebook; displaying content posted from the event or by other social media audiences using certain keywords or hashtags. This is useful to determine just how much influence each of the participating influencers have
Brand Hashtag Campaign
Data & Analytics
Geo-mapping
Social Media Wall

Photoshoot Stages - a sound stage outfitted with a wide three-wall cyclorama and lighting grid to create stunning photos and help brands interact with influencers. It could be customized for different applications.
Branded Step & Repeat Station - this is a fantastic opportunity for brands to drive brand mentions on social media and enhance brand awareness.
Who are the audience?
The attendees at this event are mostly social influencers. Influencers are individuals who have the ability to influence the opinions or buying decisions of target audience, based on their expertise and credibility in the subject matter. Usually, such people have a considerable following (audience) coupled with corresponding engagement (comments, likes, shares, attendance) on some platform such social media, blog, podcast, YouTube et cetera. According to Forbes:
Influence = Audience Reach (# of followers) x Brand Affinity (expertise and credibility) x Strength of Relationship with Followers.
Such influencers may include:
Social Media Personalities

Fashion models

Bloggers

Entertainers such as music artists

Television & radio personalities.

Community Activists
Special Notes:
Influencers / models may sign up & submit portfolios to brands they like.

Brands may give out products to selected influencers for content creation.

Web ROI Agency will coordinate the content creation (photo shoot).

Web ROI Agency may set up keyword / hashtag campaigns for brands. But brands will have control of content moderation. *This may incur additional fees.

Brand may request event displays for their hashtag campaign. *This may incur additional fees.

Brands may giveaways. Brands may choose to reward those influencers who top the social influence leaderboard.

Brands may recruit influencers for ongoing collaboration.
WHAT BRANDS MAY PARTICIPATE AT THE EVENT?
Brands seeking top social influencers in all industries.

Fashion designers & brands

Shoes & Jewelry brands
Sports & Fitness

Tech brands

Music brands

E-commerce and retail brands

Film and television

Sports & fitness brands

Media outlet brands

Apps and mobile companies

Content creators

Media outlets

Creative agencies

B2B enterprises

Social media innovators
EXPO FACTS
100+ brand exhibitors + Sponsors

Influencers with a combined audience of over 100 million people.

Fully equipped with Wi-Fi, lighting and power

Media attendance including: The New York Times, Wall Street Journal, Bloomberg Businessweek, The Huffington Post, Buzzfeed, Mashable, TechCrunch, The Verge, Fast Company and many more!
BOOTH PRICE INCLUDES
Designated booth space on October 1 & 2

Table, tablecloth and two chairs

Pipe and drape

Power outlets and high-speed exhibitor Wi-Fi

Company name listing in printed program guide

One Badge

Premium placement including endcap and proximity to entrance available for a 20% surcharge.
Sponsorship Opportunities

Platinum Sponsor
Access to all influencers attending the event.

Exclusive sponsor presentation to all influencers and guests at the event.

Exclusively branded Step & Repeat Station

2 hours exclusive use of cyclorama stage and professional photographer for branded photoshoot.

Accelerated or *Full Social Media Hashtag Campaign (optional)

Company logo, description and link on event landing page.

Company logo, description and link on Web ROI Agency website for 4 weeks

Product, merchandise and /or literature at the event (optional)

Brand / company literature in every registration package.

Company logo on all event promotion and advertising, online, direct emails.

4 VIP passes for company staff
*Full social media Hashtag Campaign may incur additional costs. For more information on Hashtag Campaign, take a look at https://webroi.agency/hashtag-campaigns/

Gold Sponsor
Exclusively branded step and repeat station.

Company logo, description and link on event landing page

Brand / company literature in every registration package.

Company logo, description and link on Web ROI Agency website website for 4 weeks

Company logo on all event promotion and advertising, online, direct emails.

2 VIP passes for company staff


Silver Sponsor
Company logo, description and link on event landing page

Company logo, description and link on Web ROI agency website for 4 weeks

Brand / company literature in every registration package.

Company logo on all event promotion and advertising, online, direct emails.

1 VIP passes for company staff

Other available sponsorship opportunities:
These are additional sponsorship opportunities that are not part of any package, but can be added separately. The cost for these sponsorship opportunities differs. Please contact us for details.

Social leaderboard prize - you may offer the winning influencer a prize. Depending on the prize offered, we may run a co-sponsored campaign to involve social media audience as well. This is a good opportunity for your brand to engage social media and drive traffic to your digital channels.

Sponsored Social Media Influencers Campaign - we have access to some highly popular instagram influencers that can post about your brand/products on social media and direct a huge influx of traffic to your digital platforms. You may set a budget to incorporate these social media influencers to run a campaign to promote your brand.

Display Advertising - we can incorporate display ads for your brand. Please contact us for details.

Sponsored Video / Photographer - we will have event photographers and videographers capturing content. However, if you would like to have a dedicated photographer and/or videographer to capture content specifically for your brand, please contact us.

Sponsored Gift Bags - you may provide sample products to guests. Contact us for details.
*Sponsorship packages do not include exhibitor booth. You may purchase booth separately.

Refunds:
All booth and sponsor packages sales are final. No refunds or exchanges.
By purchasing a booth or sponsor package, you will be agreeing to allow your image to be photographed or filmed for promotional purposes.