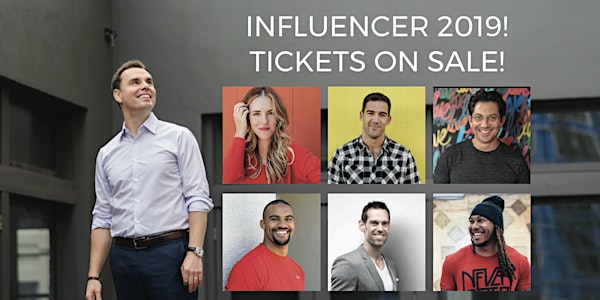 INFLUENCER - SOLD OUT!
SOLD OUT! THANK YOU! INFLUENCER is the only business growth event for influencers, by influencers.
When and where
Location
Marriott Marquis San Diego Marina 333 West Harbor Drive San Diego, CA 92101
Refund Policy
Refunds up to 30 days before event
About this event

INFLUENCER 2019 IS SOLD OUT!
THANKS EVERYONE!
WE'LL LET YOU KNOW 2020 DATES SOON!
INFLUENCER Magazine presents the first-ever conference exclusively for up-and-coming influencers, by experienced influencers, on how to grow your personal brand, monetize your content, reach more people, and dramatically scale your business.
You'll learn HOW TO START and HOW TO SCALE.
You'll learn from real influencers who started from scratch and have incredibly inspiring work and full-time careers.
You'll learn real-world strategies you can implement NOW, no matter how experienced you are, how many fans you have, or whether you've ever done this before.
INFLUENCER is for both UP-AND-COMING and experienced influencers who want to learn TACTICAL STRATEGIES to grow their audience and revenue.
Meet Your Faculty.
Brendon Burchard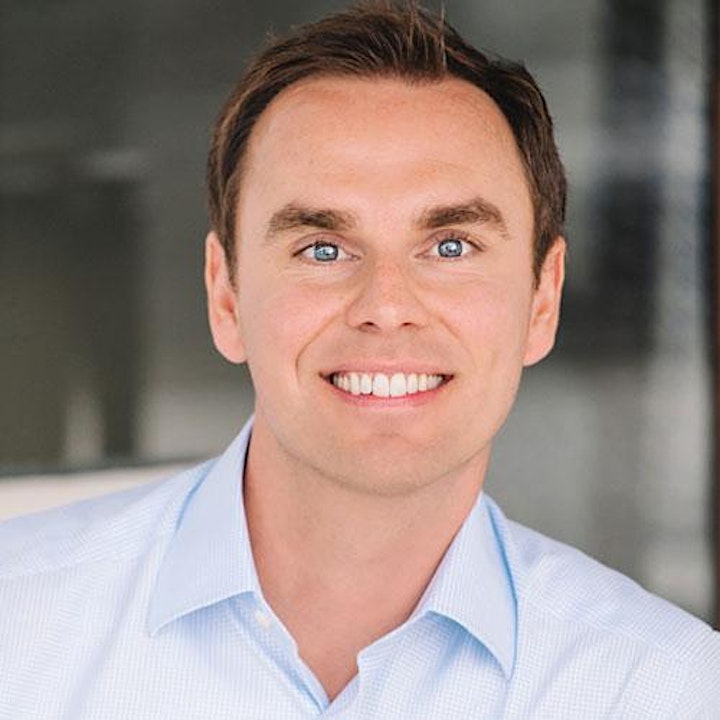 You'll learn from host Brendon Burchard, a 3-time New York Times bestselling author who has launched over 20 online courses and memberships earning over $15M per year long before "influencer" was a career. Brendon has two mega podcasts, produces 8 lucrative events per year, owns two more brands doing over 8-figures per year, and has a decade of experience creating, posting, filming, and promoting all his own content. He's created courses with Oprah Winfrey Network, been featured on Success Magazine, and runs the highest-level Influencer mastermind in the world. Behind the scenes, he's trained and mentored more mega thought leaders than anyone in the business.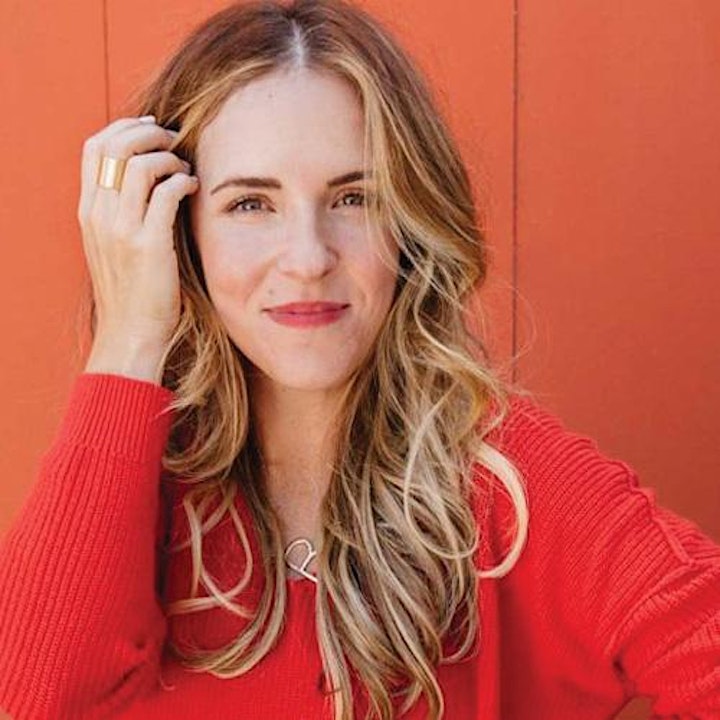 You'll learn from Rachel Hollis, one of the most successful social influencers in the world. Rachel is a motivational speaker, multimillion-dollar brand builder, and the #1 New York Times bestselling author of Girl, Wash Your Face and Girl, Stop Apologizing. Known for her inspirational, high-energy style and her unique ability to empower and embolden a female audience, Rachel is out to show business owners how to reach for more. She sold 4 million books last year, and two of her podcasts are top 5 in their categories. She grew to over a million fans on Instagram... in less than 12 months. She has clothing lines, monthly memberships, a blockbuster IG morning show, a documentary, and hosts her signature sold-out RISE conference events multiple times per year.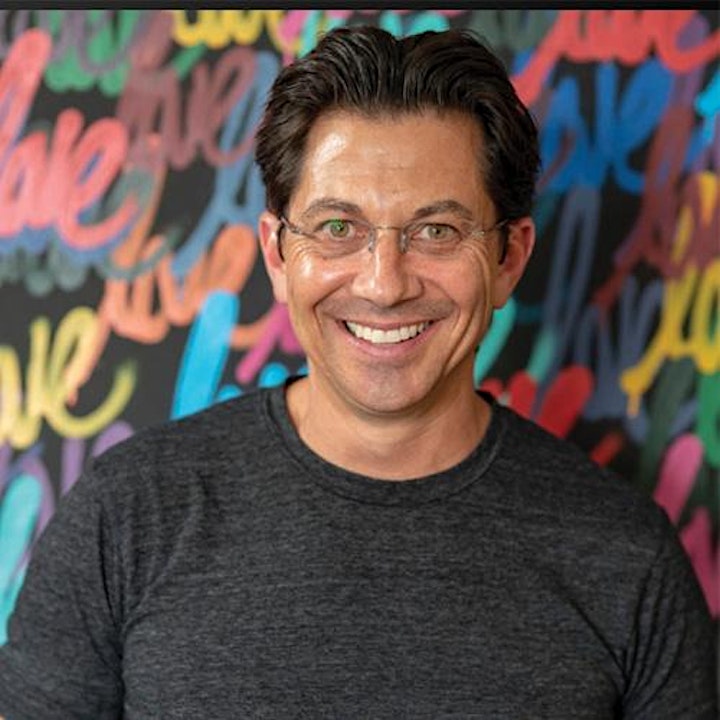 Dean is a well-known entrepreneur, marketer, success coach, business owner, real estate investor, and leading trainer. He created a multimillion-dollar real estate business, became a NY Times Bestselling Author, and spent 16 years on TV every day, becoming one of the most-watched real estate and success trainers of all-time. You'll learn how he and Tony Robbins executed an online launch campaign that generated over $30,000,000 in sales. Dean has generated nearly $1B in revenue and is obsessed with sharing the success habits he learned along the way.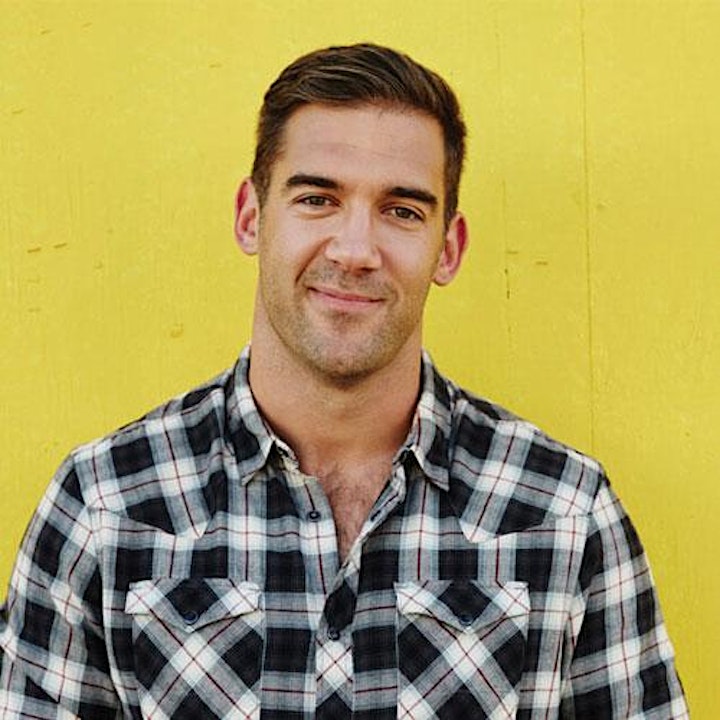 Lewis Howes is a New York Times bestselling author and host of The School of Greatness Podcast. His books include The School of Greatness and The Mask of Masculinity. He is a lifestyle entrepreneur, business coach and keynote speaker. He'll share how he created not only 1M fans on social media, but how he turned a podcast with 100,000,000 downloads into a full empire of books, content, memberships, and events. He's an avid mentor of up-and-coming influencers. A former professional football player and two-sport All-American, he is also a current USA Men's National Handball Team athlete.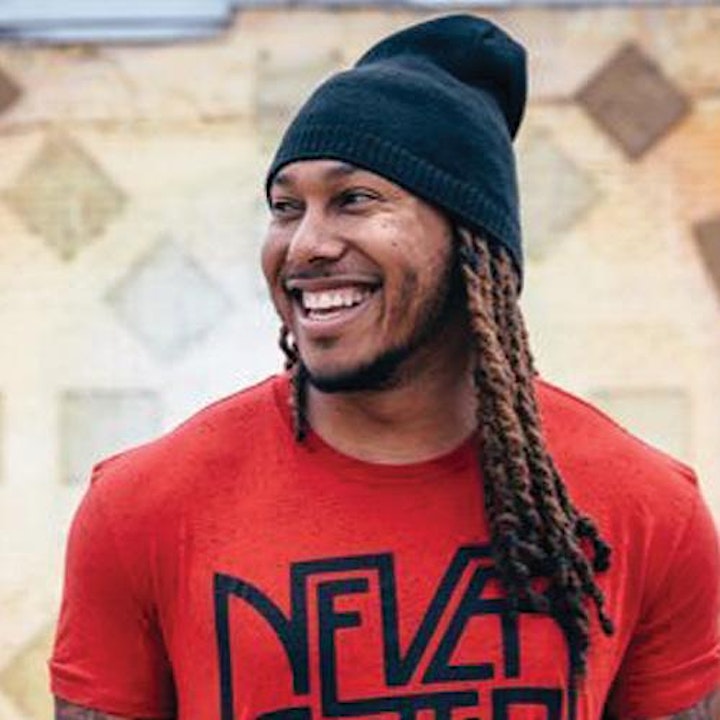 Trent is an entrepreneur, former NFL wide receiver, and founder of the Christian-based nonprofit organization RehabTime. In 2009, Trent began to document his journey to better his life in a video series. His message of hope, betterment, and self-love now reaches over 60 million people online weekly, making him one of the most impactful speakers of his generation. He's also one of social media's most followed inspirations with 7 million fans on Facebook and 1.6 million on Instagram. No one has toured more or worked harder to inspire youth. Trent is also a master of viral video across all formats.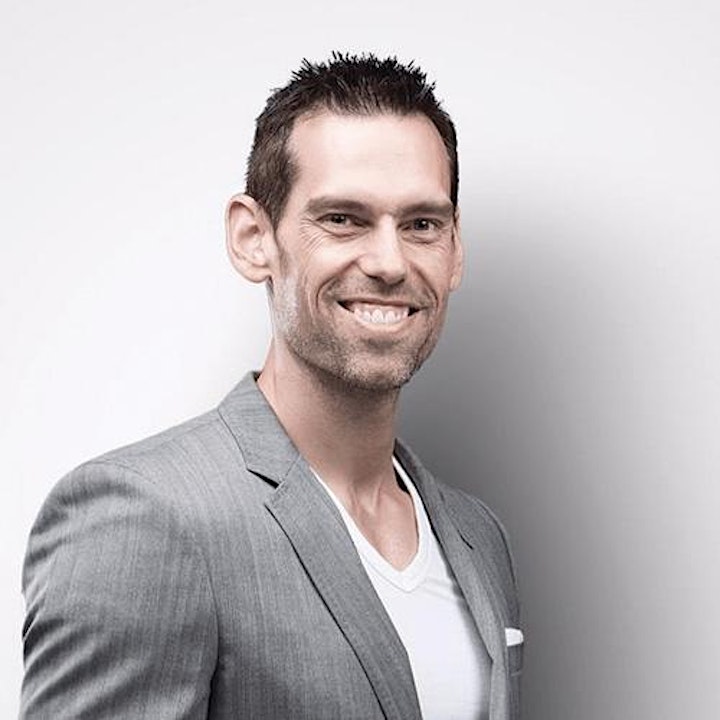 Tom is the host of IMPACT Theory, one of the best channels on YouTube for personal development and life-changing interviews with experts. Tom is a filmmaker and serial entrepreneur who chased money HARD for nearly a decade and came up emotionally bankrupt. To that end, he and his partners sold their technology company and founded Quest Nutrition - a company predicated not on money, but rather on creating value for people. Despite not being focused on money Quest exploded, becoming a billion dollar business in roughly 5 years, making it the 2nd fastest growing company in North America according to Inc. Magazine.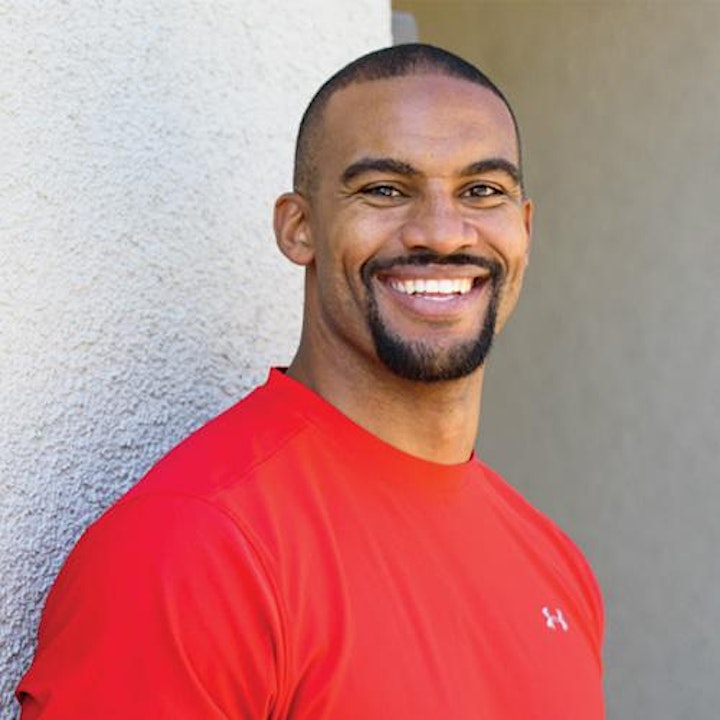 Anthony is a former NFL player, gym owner, motivational speaker, and "American Ninja Warrior" contestant. Anthony became an entrepreneur at 3 years old. Sounds odd, but it won't once he explains. He went from foster care, to the NFL, to business owner and now coach to future successes as he teaches current and aspiring entrepreneurs how to get success when you Trust Your Hustle.
REAL INFLUENCERS TEACHING YOU HOW TO START AND SCALE.
You'll learn from incredibly successful speakers who all have phenomenal careers as full-time influencers!
This is your peers and inspirations standing in their power on stage and proclaiming, "This is how we build our audience, earn a living, and live authentic lives of greatness."
INFLUENCER is for the creators, the makers, the bloggers and vloggers, the thought leaders, the social media mavens, the HUMANS who dream of this and actually do the thing and want to scale the thing.
So if you're someone who wakes up, produces the magic, posts the magic, DMs your people, makes the money, does the collabs, loves on your fans, and no joke wants to change the world, then, YES, this is for you, INFLUENCER.
WHAT INFLUENCER IS *NOT*
It's not an expo. Not a fan party. Not a popularity contest.
It is *not* for agencies, brands, fans, or executives.
It's for us, the real influencers out here doing the work.
Look, you know the drill. Those other so-called "influencer" or "content" events have become corporate executive meet ups, fan selfie-fests, bro parties, and expo money machines that take more than they give.
So let's be clear, INFLUENCER is *not* that kind of expo, corporate sampler, or costume party. It's not a "get rich" seminar either--succeeding requires REAL work.
Influencers need real world examples and training. We want to know WHERE TO START and EXACTLY how to build REAL BUSINESSES through smart marketing strategies that give us lifestyle freedom, time freedom, location freedom, and financial freedom that lasts.
We need marketing and business training, not more selfies, pitches or parties.
INFLUENCER IS FOR THE ACTUAL INFLUENCERS.
Whether you're starting or already at millions of fans and dollars, you can learn to grow at INFLUENCER.
This is for those of us who have to wake up every day, create content, serve our audience, monetize our content, and build our brand day by day while trying to stay sane while living real lives beyond the screens.
THAT is what INFLUENCER is about.
We need to learn how to deal with the workload, create and sell our own products, get book deals, rock podcasts, film documentaries, grow our subs, monetize content, hire teams, and start subscription programs that don't suck.
INFLUENCER is a TRAINING event that shows you how influencers are actually making money, running campaigns, monetizing email lists, launching products, filming sales videos, converting leads, running lucrative ads, and selling memberships.
This is FOR the real influencer who does the work every day.
It's for us.
Schedule
INFLUENCER is October 10-12, 2019, in San Diego, California.
Oct 10-11: 9am-1pm, with a 2 hour lunch on your own, then 3pm-7pm.
Oct 12: 9am-1pm, with a 2 hour lunch on your own, then 3pm-5pm.
As this is a training event, all the activity happens in one large room, and there are no breaks other than lunch except for "share breaks" curated by the speakers. Hour by hour schedules are not released prior to the event as this is a training event and attendees should be present the entire day. (Again this is not an expo. It's real training to grow your personal brand, audience, revenue and business. So plan to be there the full schedule above).
Age Restrictions: All attendees must be over the age of 15, due to potentially mature concepts and language. Infants and children under the age of 15 will not be admitted under any circumstances.
Food Restrictions: Meals are not provided at this event with ticket purchase. Meals will be on your own at the hotel or surrounding area.
Disclaimers: This is an educational conference, not a get rich guarantee. We talk about your career, multiple approaches to success, and the HARD WORK and years of effort it takes to build a real, valuable brand and platform. We don't guarantee any results except great speakers who will inspire and educate you to go for it. Any results are illustrations of different approaches, and may not work for everyone. You alone are responsible for your efforts and by attending you agree to hold harmless the promoters for any of your results or decisions.