Description
A look at how Abercrombie & Fitch uses influencer marketing to strengthen their global brands and shape perceptions.
Parking: Free parking in Lot C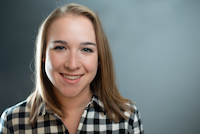 Speaker Name: Amara Bell
Speaker Bio: Amara is a Seattle native who relocated to Columbus four years ago. During that time, she has been with Abercrombie & Fitch in a variety of roles, including her current role as Influencers Program Lead for Abercrombie and Abercrombie kids. She is a Willamette University graduate and has a background in leadership development, brand strategy, strategic partnerships, PR, mobile apps, and mobile marketing.