About this Event
When You Share Ideas, They Will Listen to You
Apply a simple communication framework used by some of the top data scientists and engineers in the nation.
Get More Work Done
Work on a real problem at work that you're trying to get others to accept. At the end of the workshop, you will have an Influence Plan to get your project or idea accepted.
Time: 9 a.m. – 1 p.m.
Date: Oct. 11
Where: 15950 N Dallas Parkway, Dallas, Floor 1
Use a framework we taught to AT&T employees and the Facebook analytics team. Creating simple communication will be easy and influencing others will become effortless.
Learn a simple way to express your ideas so others will listen. You will learn a framework that will give you confidence in how you express your ideas.
It will position you as an authority and help you set the direction for your team and business.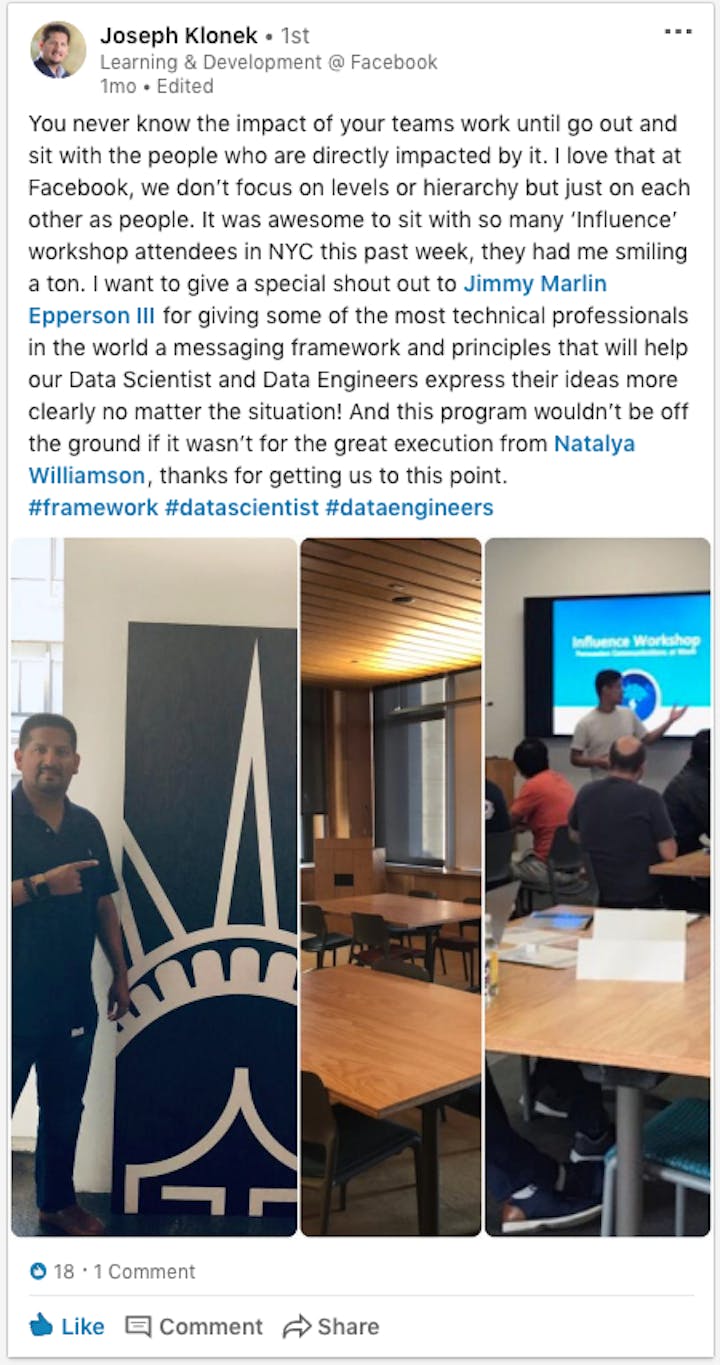 About Your Instructors
Jimmy Marlin most recently created training for Facebook's technical professionals. He created a simple way to create an Influence Plan, which is a plan to communicate and help others understand your project or idea. At the end of the class participants have a clear way to express their idea and a plan to deliver that message in a persuasive way. Jimmy Marlin has been working on this simple framework for the last six years.
Jim Epperson Jr. retired from AT&T as a Senior Vice President of Strategic Communications. Before that, he led efforts to persuade state officials to pass key legislation for AT&T as a lobbyist and an external affairs president. From his 30+ year career, he's learned lessons that help people accept an idea before ever asking them. He will be teaching how you can create an environment of persuasion so your communication will be more likely to be accepted.