A training series for Infant and Toddler Teachers in Washington State. FREE STARS hours!
About this event
Join us on December 9th, 7:00 p.m. to 8:00 p.m.
Sensory Explorations: Engaging All Five Senses
Sand and water tables are great for sensory exploration. But did you know there is so much more to sensory experiences for young children than these simple materials? Join us for this learning event, where you will learn to describe sensory exploration, list reasons why sensory exploration is essential for development, and recognize the range of sensory experiences appropriate for young children. By the end of the training, you will be ready to implement a vast range of safe and vital sensory experiences into your lesson plan.
______________________________________
Join us on December 16th - 7:00 p.m. to 8:00 p.m.
How Do We Help Toddlers Become Independent: Supporting Young Children with Self-help Skills
Older infants and young toddlers are striving for their independence, and yet they are still so young! There is so much an educator can do to support children with their endeavor for autonomy. Through this learning event, you will define the specific steps you can take to promote a child's independence, list strategies for promoting self-help skills in toddlers, and develop skills to communicate with others a true understanding of what toddlers really can do independently.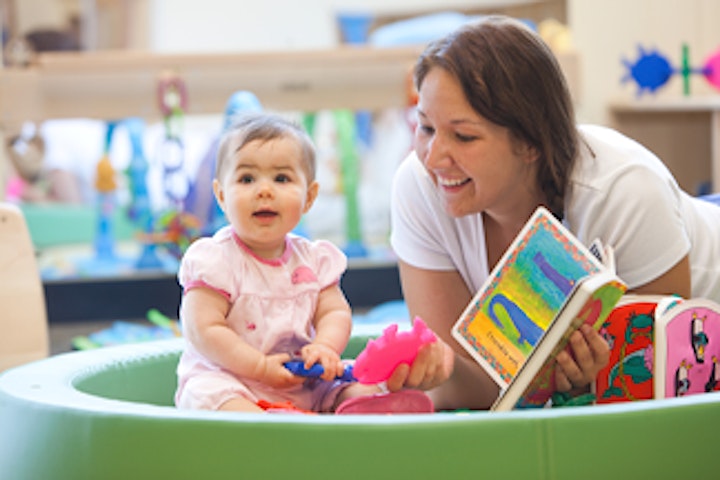 Organizer of Infant Toddler STARS Training classes - FREE
Bright Horizons® is trusted by families and employers around the world for safe, discovery-driven early education that responds to the specific needs of working families. We know quality care and learning can be life-changing for children and parents. Our research-based curriculum is designed by educators and delivered by highly trained, professional teachers to engage children and support parents. We focus on creating center environments that are great places for childhood and prepare children for success in school and life. We have been named 20 times as one of FORTUNE's "100 Best Companies to Work For," and are honored to be the only child care company to ever make the list. When you join us as a teacher or leader, you will do work that matters at a company that offers more.
By RSVPing to this event and by providing your mobile phone number, you agree that Bright Horizons Family Solutions can send you text messages by automated means for recruitment and, if hired, for employment purposes. Messaging & data rates may apply.