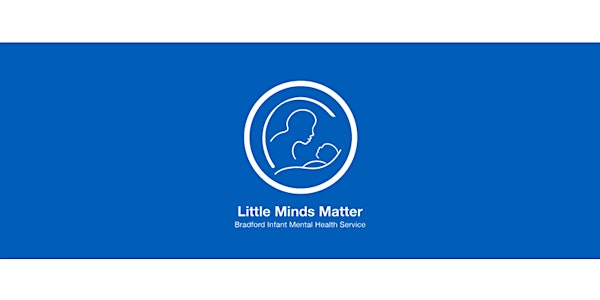 Infant Mental Health Awareness - In Action
Part 2 of training package on Infant Mental Health Awareness
About this event
**TO ATTEND THIS COURSE YOU MUST HAVE ATTENDED THE INFANT MENTAL HEALTH AWARENESS TRAINING. PLEASE CONTACT US IF YOU ARE UNSURE IF YOU HAVE ATTENDED THIS.**
This half-day online training event builds on the knowledge gained during the Infant Mental Health Awareness training.
It aims to increase knowledge of risk factors for infant mental health difficulties; increase confidence in talking with families about infant mental health; and develop skills in parent-infant observations.
The Little Minds Matter project is commissioned to offer the training to Health Visitors, Midwifes, Family Hub staff and Better Start Project Staff as a priority. However, if you work with parents and / or infants (for example you are a Social Worker, a Community Psychiatric Nurse or a CAMHS member of staff) in Bradford then please contact us on 01274 251298 for details of non-priority spaces.
Please ensure you have your managers approval before booking on to this course
Microsoft Teams to course will be sent to booked attendees 7-10 days before the start of course.