Location
Meijer
5349 West Pike Plaza Road
Indianapolis, IN 46254
Indy's Biggest Boat Cruise Party 2 July17, 2022
About this event
INDYS BIGGEST BOAT CRUISE PARTY 2
=========================
IMPORTANT DETAILS OF EVENT
=========================
1. DEPARTURE @ 1:00PM
BOARDING/CHECK-IN resumes at 12noon. Please DO NOT be late.
The bus takes off exactly at 1:00pm ET (July 17)
Check-IN/Departure Location: MEIJER GROCERY STORE
5349 W PIKE PLAZA RD . INDIANAPOLIS . IN 46254
2. ALL INCLUSIVE BOAT CRUISE PARTY FOR 3HOURS
Free Charter Transportation To/Fro From Pick Up Location > Boat Destination
For VIP ( Free Party Bus Limousine /Access to VIP Section On the Boat )
Open bar -mixed drinks available for purchase only
Boat Capacity - up to 400 guests
3-Hours NON-STOP Party ~ Fun GUARANTEED!!!
Live DJ mixes by 3 Baddest DJ's in town (not limited to Hip-Hop, R&B, Afro Beats, Reggae, Latino etc)
Beautiful scenery on sail. Enjoy a 360 degree view of the open lakes, nature and serenity
Light Refreshments (free) on the boat
Hookah on board ( on demand)
Games
360 degree photo booth experience
MAXIMUM SECURITY GUARANTEED!!!
NOTE !!! ( DUE TO THE BUSES CAPACITY NO MORE FREE TRANSPORTATION AT THE MOMENT,YOU WILL HAVE TO DRIVE YOUR SELF ALONG )
3. Ticket Price and Admission
The price for this package is $120 per person (regular ) $250 per person ( VIP ) for ONE admission
(Processing Fee + Taxes non-inclusive)
The Tickets for VIP are sold on First come first served basis and are Limited due to the capacity of the party Bus Limo and the VIP deck on the Boat .
4. For Questions and Concerns, please contact us via....
Phone #: 347.634.2633
Email: onetickettoadventure@gmail.com
5. For Reservation of tables for Birthday celebration or any type of celebration
Phone #: 347.634.2633
6. RAIN OR SHINE EVENT
Please be PROMPT to check-in and be ON-TIME
The BUS departs @ 1:00 pm from pick-up location (MEIJER)
There are no REFUNDS due to late check-in's
7. ADULT EVENT ONLY
This event is specifically for 21 and OVER . No exceptions !
NB ** By attending our parties you are subjected to photos and videos being used in our promotional efforts via our social media and print marketing. **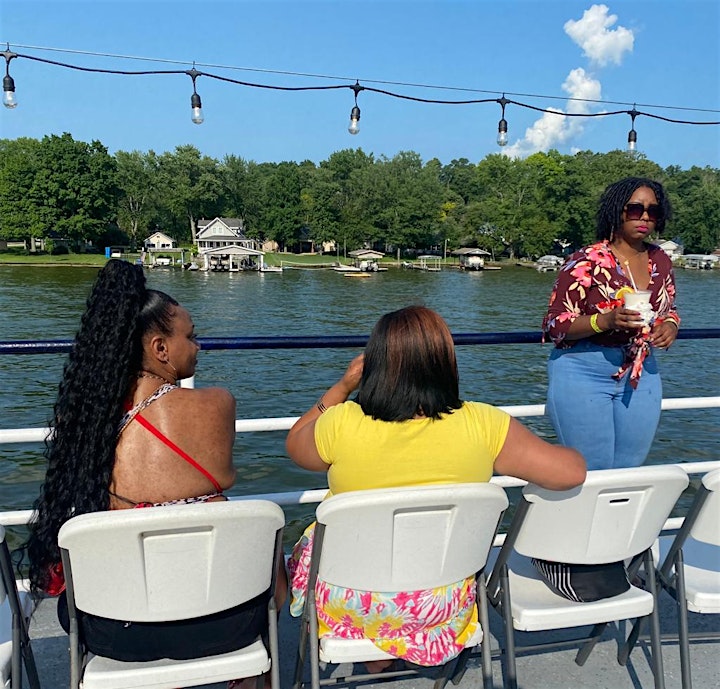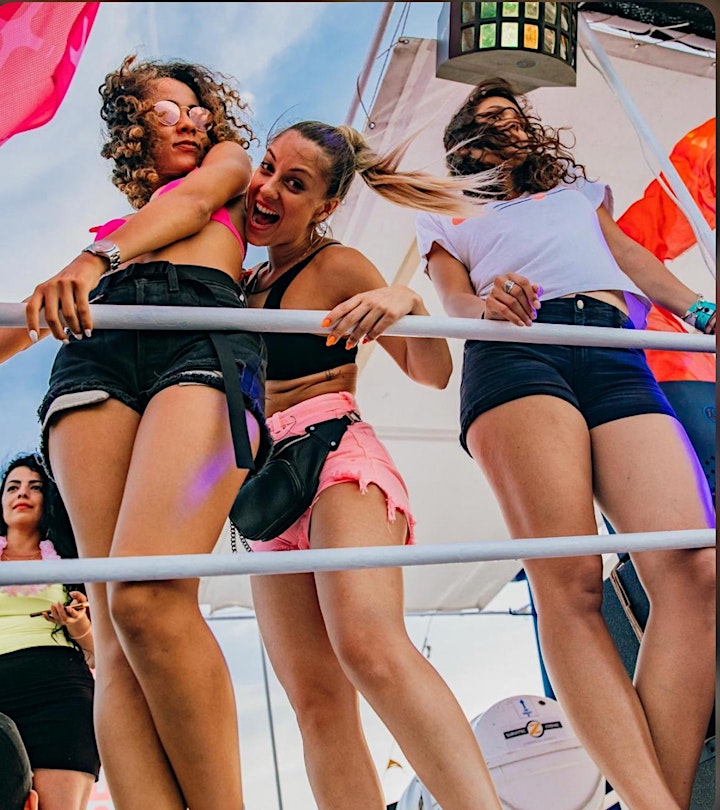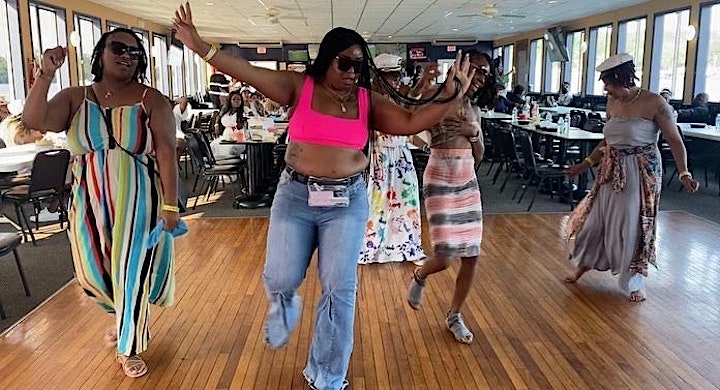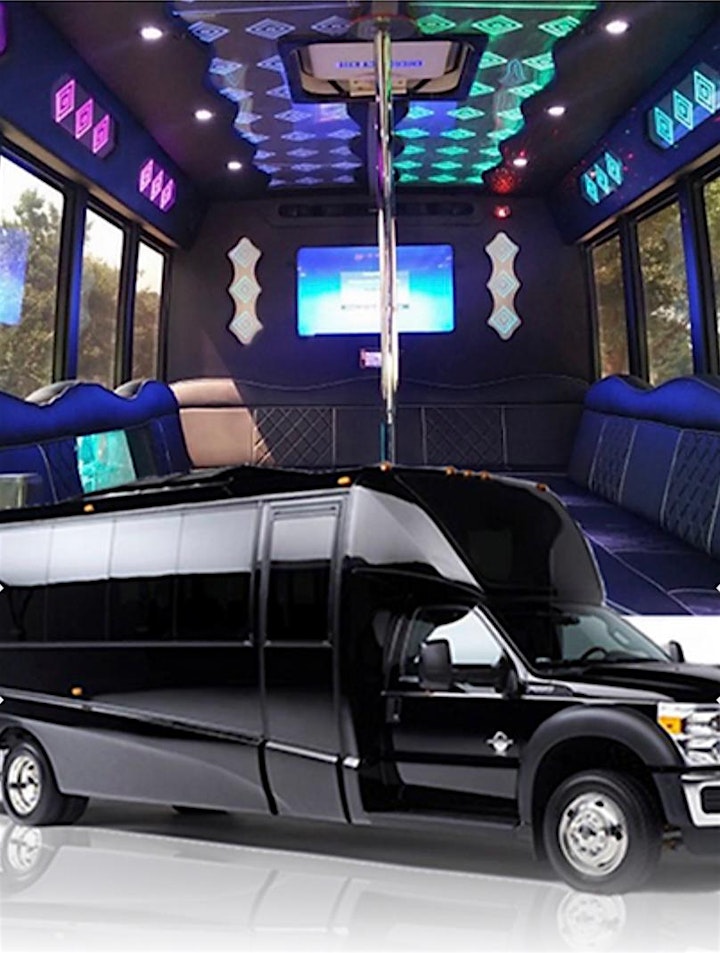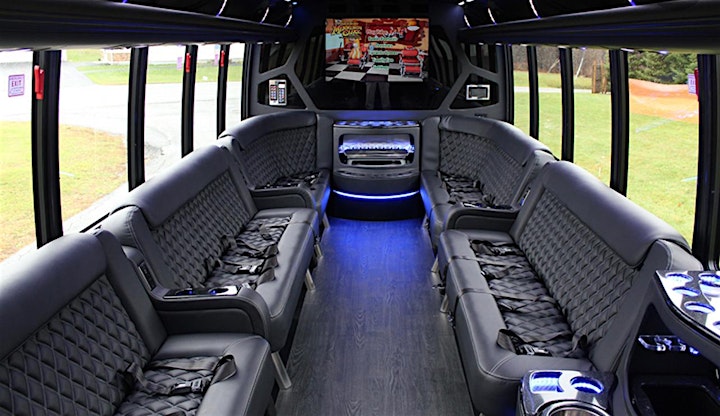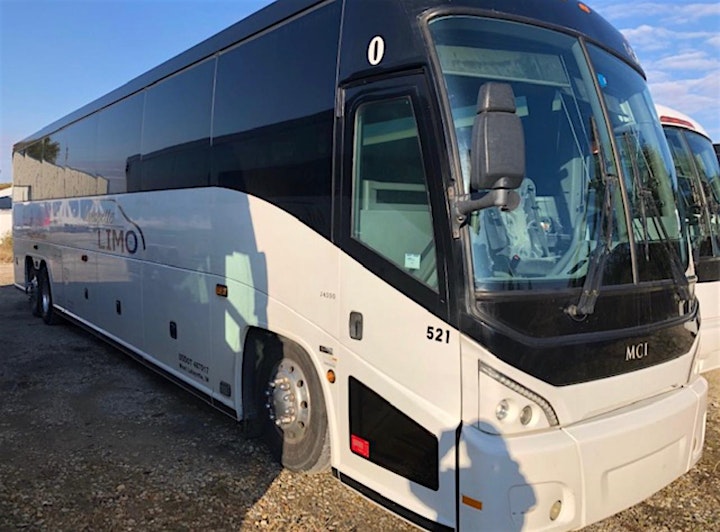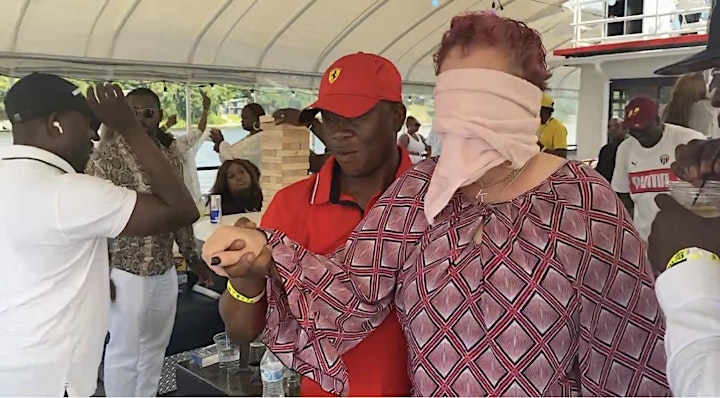 Please Note ***
Transportation To and Fro is free for all guests . Vip Tickets give you the access to ride on the Party Bus Limo To and Fro and also give you the access to the VIP section on the boat .Pictures attached shows the full details .
This vehicle is equipped with a TV/DVD/CD/PA and WIFI system.