Description
Waterside / GM Stamping Plant Master Plan
Join IndyNAWIC as we bring to you the Waterside / GM Stamping Plant Master Plan.
Ambrose plans to create a thriving new downtown district that will include office, commercial and retail space, residential housing, hotel, community green space and public recreational opportunities along the water. The site is 103+ acres and is bordered by Harding Street, Oliver Avenue, West Washington Street and the White River. Anticipation of creating more than 11,500 jobs upon completion. Ambrose will continue to work on its redevelopment plans in concert with the City of Indianapolis, neighbors and other stakeholders throughout the duration of the project.


Speakers:
Andrew Greenwood, Senior Vice President of Development
Malina (Mali) Simone Jeffers, Director of Marketing and Community Initiatives, Waterside
Agenda:
5 - 5:30 pm Networking (Food and Drinks provided)
5:30 - 6:30 pm Presentation
6:30 - 7 pm Short IndyNAWIC Business (All are welcome to stay.)
Logistics:
Parking is available on site. Please use the side door on the far right of the building.
Event Sponsor: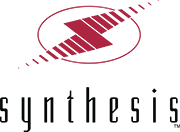 IndyNAWIC Platinum Sponsor: Safety Management Group