Description
As independent communicators, we spend most of our time focusing on our clients' needs. Take an hour this week to focus on how to build the kind of reputation you need to be highly successful. You are the face of your company. Your ability to project an image of courtesy, trust and professionalism is critical to your reputation and success. Mary Jean Billingsley will walk you through the unwritten rules of business etiquette and protocol. You'll learn the key to successful networking and cultivating meaningful relationships by making people feel welcomed, respected, appreciated and remembered.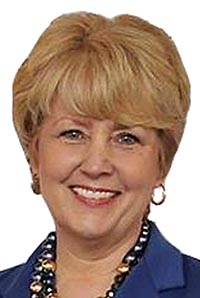 Mary Jean Billingsley, CEO of Lasting Impressions LLC, is a certified Business Etiquette and International Consultant, trained at the Protocol School of Washington. Described as "warm, welcoming and funny, " Mary Jean brings a passion to engaging professionals who want to develop the skills needed to meet and exceed their career goals. She is known for training and inspiring others to present themselves with confidence, professionalism and authority in business.
Mary Jean conducts business etiquette and leadership programs and individual career coaching. She has conducted training sessions in etiquette and business protocol since 2000 to emerging leaders and executives across the U.S. and in Europe. She has presented at national conferences across the U.S. She is a contributor to the book, From Campus to Corporate: Soft Skills and Etiquette Tips to Transition with Confidence.
Thursday, June 13
11:30 a.m. - 1 p.m.
Bo Ling's private dining room
8973 Metcalf Ave.
Free for KC IABC members
$10 for non-members and expired members
We each buy our own lunch