Description
This is the third Industry Talk we are hosting from a series of educational events this month. We are proud to host the ladies of Bakit Co. , Sara and Mal! They will be hosting a workshop to help you manage your work life stress!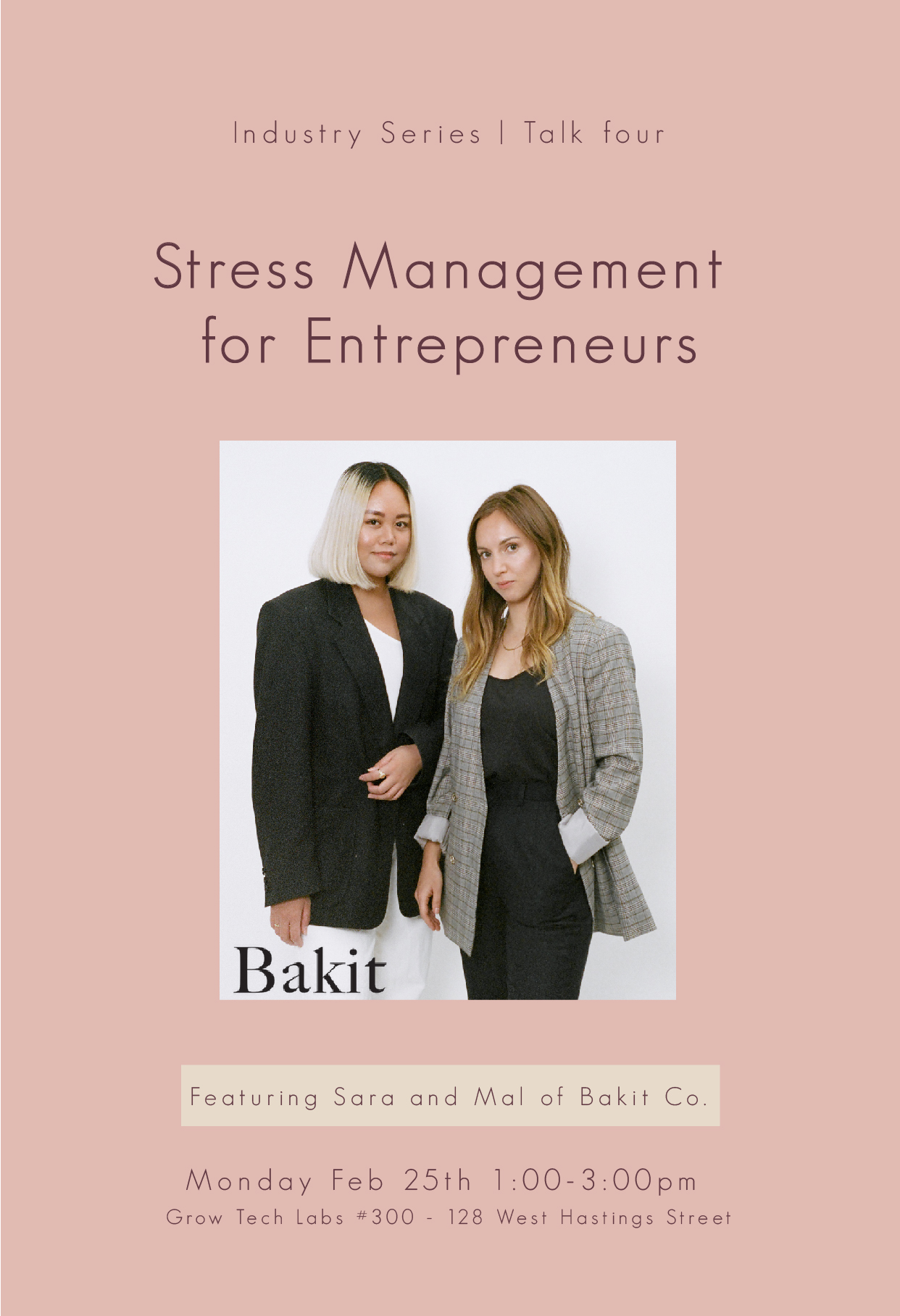 More about BAKIT CO -
Collectively we've covered a lot of ground when it comes to business. Our backgrounds span business development, management, operations, marketing, and creative. We've had the privilege of working from the ground up either managing or directing in a ton of different industries. Everything from fashion, retail, creative, and health/ wellness. So why the resume recap? Long story short we've seen and dealt with A LOT.

What you should know is that our strength lies in our ability to see how problems are created, and how they can be solved from a holistic perspective. That means more effective and longer lasting solutions. Above all else our passion lies with people. People are the most important part of your business. We know what it feels like to work in a negative culture, and have reaped it's oh so pretty benefits of burnout, unfulfillment, and unhappiness. That's why we built Bakit. To help things work better, grow better, and to ensure everyone is appreciated while doing so.
‍