Description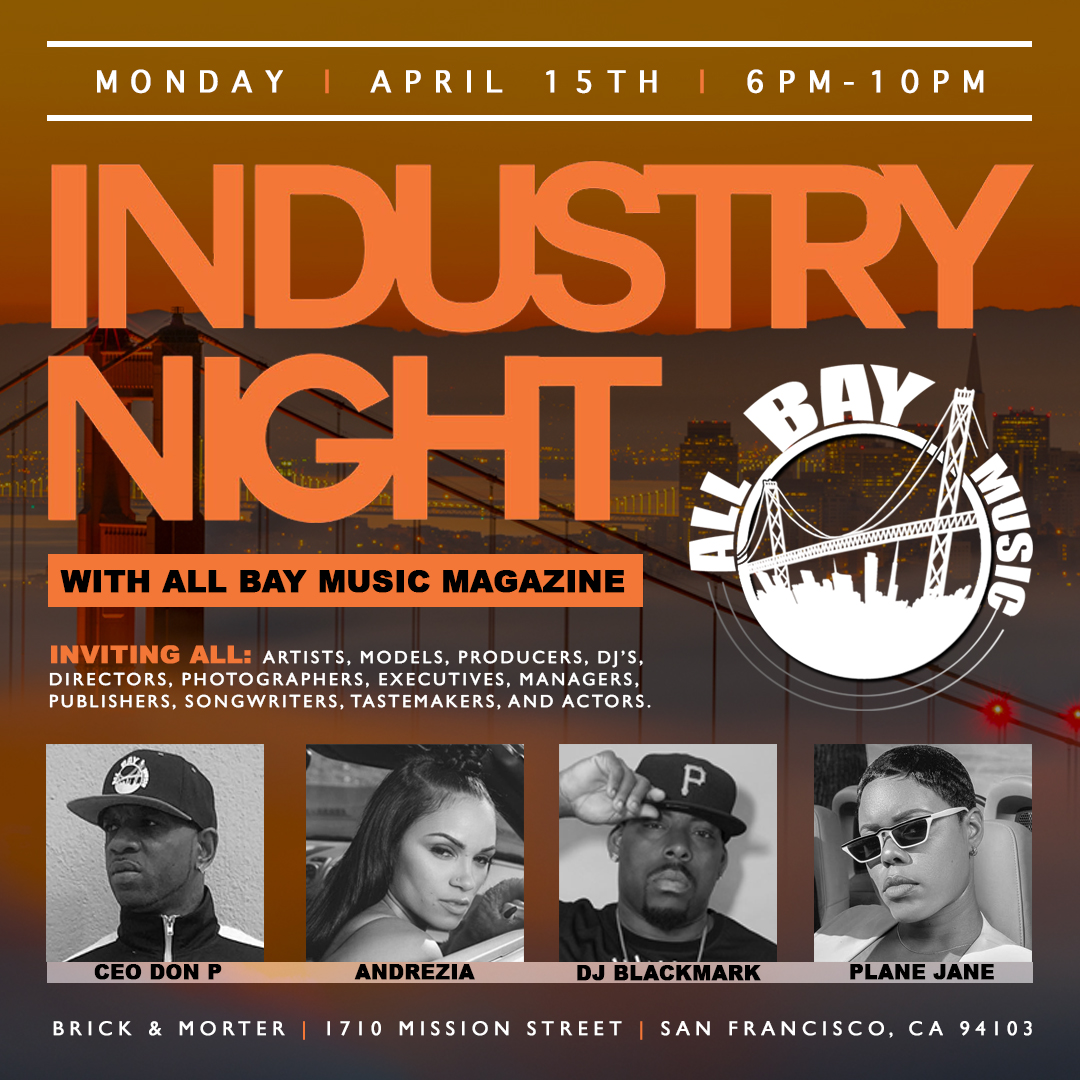 April 15th Industry Night with All Bay Music Magazine CALLING ALL Artists, Models, Producers, DJ's, Directors, Photographers, Music Executives, Managers, Publishers, Songwriters, Tastemakers, Actors and Influencers.
Join us from 6-10PM at Brick and Mortar SF. The event is starring the CEO of All Bay Music Magazine Don P and Sounds by KMEL DJ Blackmarc.
Guest appearances by Andrezia, Plane Jane, and many more!!
#allbaymusic #allbayevents #allbayradio