Industry Night Comedy is back this Tuesday! This is a stand-up comedy show where restaurant and bar industry get half off!
About this event
This coming Tuesday, October 12, Industry Night Comedy returns to the Roxy on Broadway! This is a stand-up comedy showcase featuring Denver's best comedians, and often including touring road comedians too. Bar and restaurant industry get half off their tab!
This month your headliner is AJ Finney who has been on HBO, NBC, and regularly headlines the Denver Comedy Works.
Stylistically manic, artistically brilliant, AJ Finney is an eclectic midwesterner with a passion for the psychedelic scene of the Sixties. Comedy, jam bands and Volkswagens — that's him. He's an eco-friendly, improvisational, sometimes philosophical, patchouli-soaked quipster. AJ's organic approach is refreshing and his poetic stream of consciousness style makes for a colorful and unforgettable comedic experience. His audience (much like the Deadheads) are finding him through alternative venues such as music festivals, head shops, and record stores. In 2014 AJ was crowned "Best of the Midwest" winner at Gilda's LaughFest in Grand Rapids, was featured on the FOX television show Laughs, and was one of the 100 performers chosen for Season 8 of NBC's Last Comic Standing. In 2013 he was a semifinalist in the Comedy Central talent search Up Next, as well as a finalist in the 2011 San Francisco International Comedy Competition. He was voted "Best in Fest" at the 2011 Detroit LaughFest and was a finalist in HBO's Lucky 21 comedy competition. AJ is an effective and engaging storyteller with a rhythm that quickly pulls you into his world. You'll laugh until you leave and then later you'll laugh again.
Other performers on the show include Jeff Nelson and Shanel Hughes.
Note: if you have a large party, please make a reservation as well here.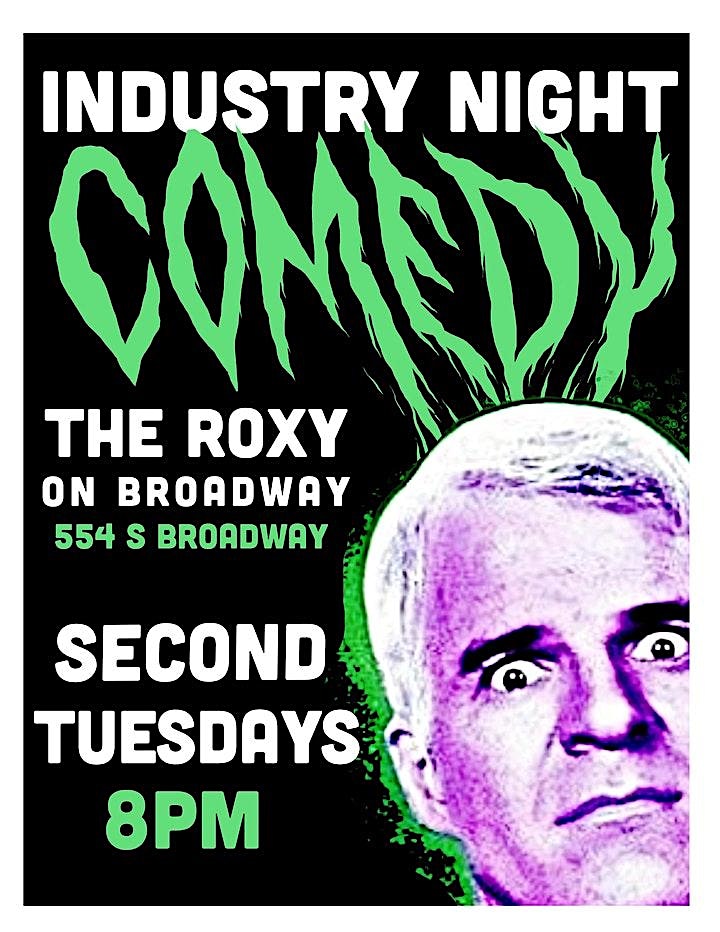 Organizer of Industry Night Comedy