Induced Seismicity: Industry Impact (7 hours instruction)
Description
Induced Seismicity Industry Impact: What the Oil & Gas Business Needs to Know About Waste Water Disposal
In the last few years, induced seismicity has been a major topic of conversation for operators working in the North mid-continent region. While numerous studies have shown that the risk of felt seismic activity related to the process of hydraulic fracturing is rare, research points to wastewater injection wells as the likely source of increased earthquake activity.
According to the United States Geological Survey (USGS), the rate of seismic events has increased dramatically in recent years from less than 25 on average per year to more than 1000 in 2015. The USGS asserts that wastewater disposal wells, because they operate for longer durations injecting more fluid over time, seem to be at higher risk of potentially causing earthquakes in the central United States. This dramatic increase in seismic activity has created a dramatic increase in observational studies, hazard estimation, and numerical modeling to better determine the risks of earthquakes associated with human activity in the region. Additionally, these events have generated public outcry, litigation, and multiple actions by state regulators across the affected area.
In 2013 the state of Oklahoma took its first action shutting down one disposal well and preventing the startup of another. Since that time more data has become available plans have been developed and implemented to reduce the total volume of injected produced water with earthquake areas.
Since mid-2015 seismicity rates have been down in both Oklahoma and Kansas, however in September of 2016 Oklahoma experienced a 5.8 event and low-level activity continues in the region. While progress has been made in reducing the amount of seismic events in recent years the issue has not gone away and will likely continue especially as prices recover.
For oil and gas operators working in the region, this, if not already, will likely impact your operations in the coming years. Seismic events related to properly operated injection wells is exceedingly low. Multiple states and industry organizations are working together to help mitigate these events and reduce the risk of them occurring in the future. Identifying the total amount of fluid that can be injected into a particular well, at what rate and how closely these wells can be spaced are factors in the reduction of induced seismic events.
This workshop is designed to help attendees gain an up-to-date perspective on the issue of induced seismicity in the region from both the scientific and business communities. Participants will hear about seismic monitoring, the geo-mechanics of seismic events, reservoir modeling, business case studies, evaluating risk, liability, and mitigation.
Workshop registration includes lunch, and program materials, and certificate of attendance.
Speakers
Mr. Rex Buchanan – Kansas Geological Survey – Director Emeritus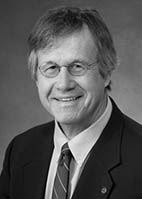 Rex Buchanan spent his career with Kansas Geological Survey (KGS) writing, conducting research, and working up the administrative ladder including posts such as Deputy Director. As interim director of the KGS, Buchanan co-chaired the Kansas task force on induced seismicity and co-chaired the IOGCC/GWPC States First Initiative on induced seismicity. Buchanan is known for his work with Jim McCauley on the book "Roadside Kansas," a guide to geological landmarks across the state. During the past few years, Buchanan spent considerable time on the issue of induced seismicity: helping develop monitoring networks, looking at saltwater injection from oil and gas production, and its linkages to manmade earthquakes.
In that time KGS has addressed a rise in the number of earthquakes in south and central Kansas, and the organization has worked to engage with partners in industry and state government, incuding the Kansas Corporation Commission and Kansas Department of Health and Environment. Additionally KGS has enhanced the monitoring of seismic activity in Kansas and expanded its database.
Buchanan testified before the Kansas Legislature's House Energy and Environment Committee on the correlation between seismic activity and saltwater injection.
A staged reduction to cut back the volume of saltwater disposal, in order to mitigate the earthquake problem, was put into in effect in Kansas in March 2015. It was expanded in March 2016, and its impact continues to be studied. Buchanan said he believes that induced seismicity can be mitigated via appropriate regulatory and industry responses and that the progress Kansas has made on this issue can serve as a model for other states facing the same problem.
Dr. Kyle E. Murray – Oklahoma Geological Survey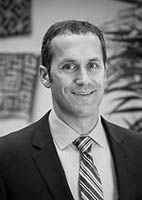 Dr. Kyle E. Murray is a Hydrogeologist for the Oklahoma Geological Survey and Adjunct Faculty for the ConocoPhillips School of Geology and Geophysics at the University of Oklahoma. As the OGS Hydrogeologist, he investigates physical and chemical properties of geologic materials that store and produce fluids, and conducts regional-scale studies of water, earth, and environmental resources. Water management in the energy industry is his current primary research area, which includes the study of water use in exploration and production, co-production of petroleum and water, saltwater management, disposal, recycle, and reuse. Because of the recent increase in seismic activity in Oklahoma, Dr. Murray is partnering with other geoscientists to understand relationships between geologic factors, resource management, and seismicity.
Dr. Neil Nagel – Oilfield Geomechanics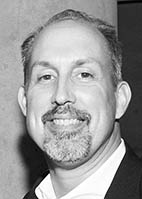 Dr. Neal Nagel, who is currently Chief Engineer and Principal at OilField Geomechanics LLC, has more than 25 years of industry experience, having worked with ConocoPhillips for 20 years as a world-wide geomechanics specialist in areas such as compaction/subsidence, drilling and completions and cuttings reinjection, as well as having worked with Itasca Houston where he was Chief Engineer and Vice President of Engineering for 5 years. Dr. Nagel has taught extensively throughout his career as well as given many invited presentations – including serving as an SPE Distinguished Lecturer in 2004. Among other industry activities, he was the chief editor of the SPE Monograph on Solids Injection.
Dr. Nagel's recent work has focused on the geomechanics of unconventional plays, particularly the geomechanical issues around completions (hydraulic fracturing) optimization in naturally fractured shale formation. He has authored or coauthored more than 50 technical papers, with more than 20 of these addressing the geomechanics of unconventional plays. He gave a recent Key Note presentation at the 2014 Hydraulic Fracturing Technical Conference as well as made numerous AAPG, SEG, SPWLA, and SPE invited presentations in 2013.
Mr. Shane Matson - Bluejacket Energy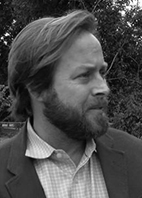 Mr. Shane Matson is Manager of BlueJacket Energy based in Tulsa, Oklahoma. A fourth generation geologist, Mr. Matson has worked the Mississippian of Northern Oklahoma since 2003 focusing on conventional and unconventional reservoirs in Osage County. Mr. Matson was intimately involved in the drilling of the first modern Mississippi horizontal wells in the region. Mr. Matson began his career in 2003 at Ceja Corporation, under Charles Wickstrom, one of the great explorationists of the Mid-Continent and followed him to Spyglass Energy Group, LLC in 2007. Mr. Matson, a two time recipient of the AAPG distinguished A.I. Leverson Award for oral presentations presented at the Mid-Continent Sectional Meetings (2009 and 2011) and has been named the Chairman of the 2015 AAPG Mid-Continent Section Meeting. He has spoken and presented at over 50 industry events about the Mississippian Play of Northern Oklahoma. Mr. Matson holds a Bachelor's of Science and Master's of Science in Geology from the University of Arkansas, Fayetteville.
Dr. Todd Halihan - Oklahoma State University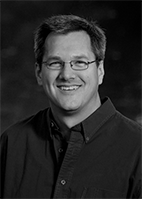 Dr. Halihan is a Professor of Geology at Oklahoma State University and Chief Technical Officer for Aestus, LLC.
Dr. Halihan's professional interests center in subsurface characterization and sustainable water supply. He has been an associate editor for Ground Water and has served as the Secretary-Treasurer of the U.S. Chapter of the International Association of Hydrogeologists. He served as the Chair of the Hydrogeology Division and the South-Central Section of the Geological Society of America. He currently serves on the Oklahoma governor's Coordinating Council on Seismic Activity.
Charles Lord - Manager Iduced Seismicity Department - Oklahoma Corporation Comission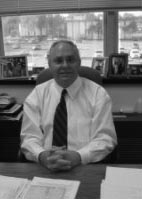 The Oklahoma Corporation Comission (OCC) is the states regulatory agency charged with overseeing Oklahoma's oil and gas industry. OCC has taken numerous actions related to disposal wells in specific zones around the state based on seismic events, under its statutory authority to oversee oil and gas operations in the state. Oklahoma statutes grant the OCC "exclusive jurisdiction" to regulate Class II underground injection wells.