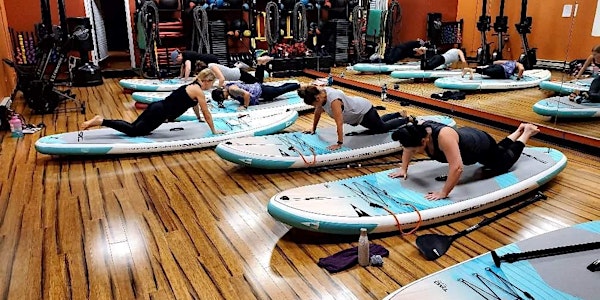 Indoor SUP at SNAP
SUPfit between the Holidays INDOORS!
When and where
Location
Snap Fitness Harrison Township 26110 Crocker Boulevard Harrison Township, MI 48045
About this event
We take the boards indoors with no fins and add balance disks under them to recreate the feeling of waves on water. This class is a fusion of strength, pilates, yoga and good ole fun! SUPfit will also discuss some principles of paddleboard basics.
Typical to Uplift Adventure events, we can relate our growth in class and apply it to some other areas of life!
We learn to get comfortable with the uncomfortable. You may even leave realizing that you are capable of more than you realize.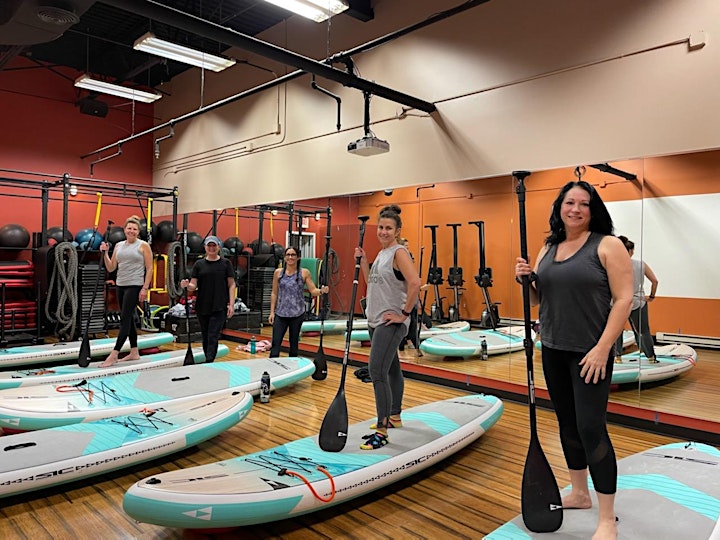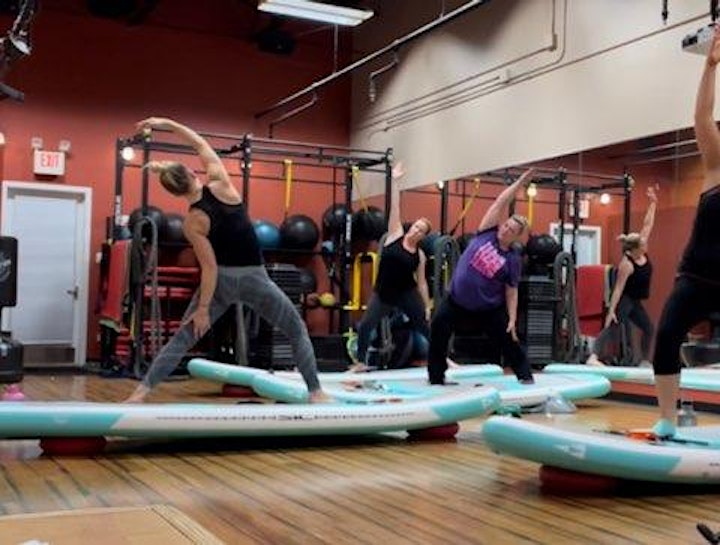 **Please note that there will be no refunds for unforeseen events such as illness. If you cancel your participation in the series for any reason, we cannot refund your ticket.
**4 person minimum for class to run.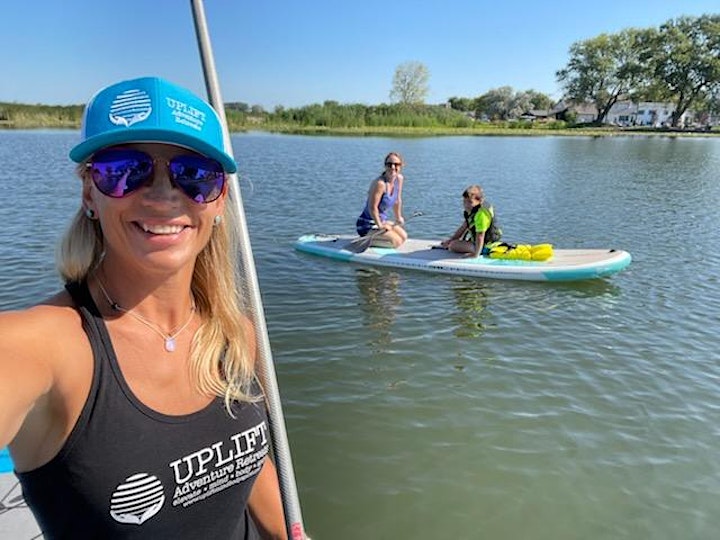 Meet your instructor-
Julie Miller, MA, LPC is a licensed counselor, an athlete and an all around promoter of women's health and empowerment. She has 16 years experience in the fitness industry, providing group fitness instruction at Lifetime Fitness and also has worked for 25 yrs in education, with 22 of those years as a counselor.
She fell in love with the water and watersports at a very young age and continued to grow her love of watersports from water-skiing into surf, SUP, kayaking, and foil boarding. In the past 10 years, paddle boarding has expanded greatly as a passion for her as she continued into the world of racing, SUP surfing and SUP yoga. Recently, she became a brand ambassador of SIC Maui boards and loves the community and comradery that company and brand brings to her life!
Over the years, Julie continued to engage more and build more in the area of girl's and women's empowerment in her counseling practice and personally. As she began to share her passion and adventure with friends, she saw that sense of strength and transformation follow. In winter 2020, Julie launched Uplift Adventure Retreats to as a platform to help others gain empowerment, connect with mindful practices and increase knowledge about healthy living in mind, body and spirit!