Description
LI-Kick's Third Indoor Soccer Season!
We are playing on the newly renovated indoor turf field at LI Sports Dome.
Night: Tuesday
Time: 9-10, 10-11
Season Length: 7 Games
Season Starts: December 11th
Season Ends: Feburary 5th
Team Size on Field: 3 men + 2 women
Recommened Size: 5 men + 4 women
League Capacity: 6-8 Teams
Teams will play at either 9pm or 10pm and we will distribute start times as evenly as possible. Games last 50 minutes. The indoor turf is big enough to play two games at the same time.
There will be no games on 12/25 or 1/1.
PRICING
Early Registration
Individual: $115
Team: $900
Late Registration
Individual: $135
Team: $1,000
See what it's like to play with LI-Kick on YouTube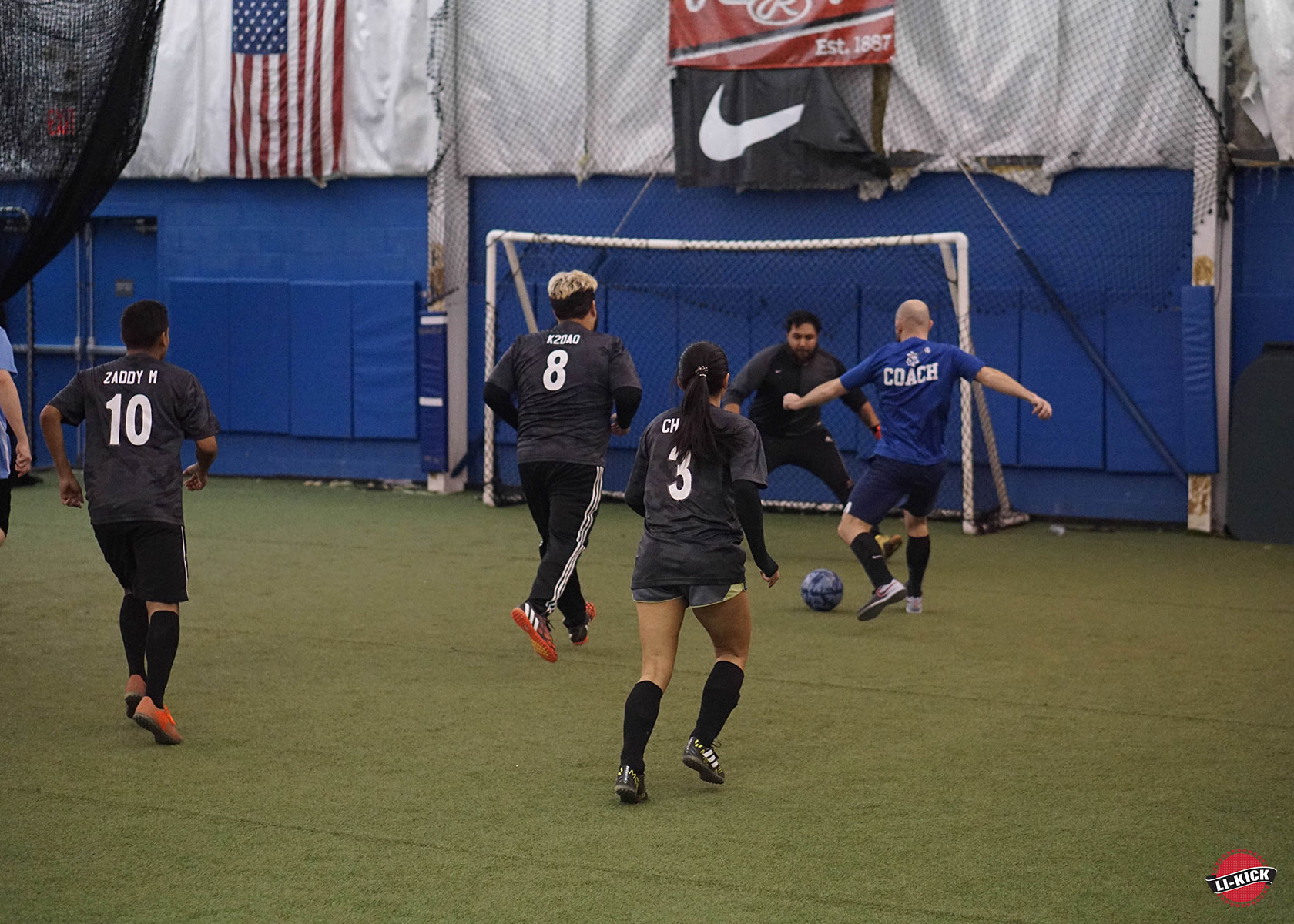 ABOUT LI-KICK: LI-Kick is Long Island's premier provider of co-ed adult social sports. Our mission is to provide a fun and social experience for adults on Long Island. We pride ourselves on offering strong recreational and competitive platforms for players to strengthen friendships & meet new people, all while playing a really fun game. Since 2013 over 6,000 people have played in an LI-Kick league.