Indoor Air Quality: The Mold that Sandy Left Behind
When and where
Location
1 Whitehall St 11th Floor New York, 10004
Description
Thank you to all those who took time out of their schedule to attend our event. A blog post on the event, including links to resources and a vidoe clip of the presentation is available here.
Event Description:
Extensive mold contamination can have a devastating impact on health and safety conditions in buildings. This session will cover best practices of mold identification, abatement, and recovery, targeting the specific needs of the affordable multifamily housing community in the context of long term rehabilitation strategy in the aftermath of Hurricane Sandy. All facility managers, plant operators, developers, and property owners are welcome to the latest installment of the Sandy Resiliency Speakers Series.
Sessions will be available via Webex. Please call: 1-866-469-3239 Subscriber Pin: 25704379
For additional information contact Laurie Schoeman lschoeman@enterprisecommunity.org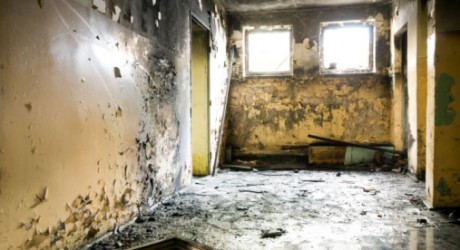 PRESENTER:
Erica Brabon is a Senior consultant at Steven Winter Associates. Ms. Brabon focuses on energy benchmarking and auditing in multifamily and commercial buildings, health and safety in buildings, training building operators and maintenance staff in sustainable operations and energy efficiency, curriculum development, resident outreach programs, and development and implementation of sustainable business practices.
ABOUT THIS SERIES: RESILIENCE SPEAKER SERIES
Enterprise's New York City Office is hosting a series of panel presentations on Housing Resilience, which explores the long-term recovery challenges and opportunities for the multifamily affordable housing infrastructure in New York City and the surrounding region in the aftermath of Hurricane Sandy. The series is part of Enterprise's ongoing efforts to support Hurricane Sandy recovery and rebuilding and strengthening the resilience of affordable housing for the most vulnerable residents.