An event hosted by Permias DC, supported by the Embassy of Indonesia in Washington, D.C to promote Indonesian short films in the USA.
About this event
CALLING ALL FILM ENTHUSIASTS! Join us to celebrate Indonesian 76th Independence day and get to know Indonesian Cultures by watching four Indonesian short films and joining pre-recorded discussions with experienced speakers from Film Industry.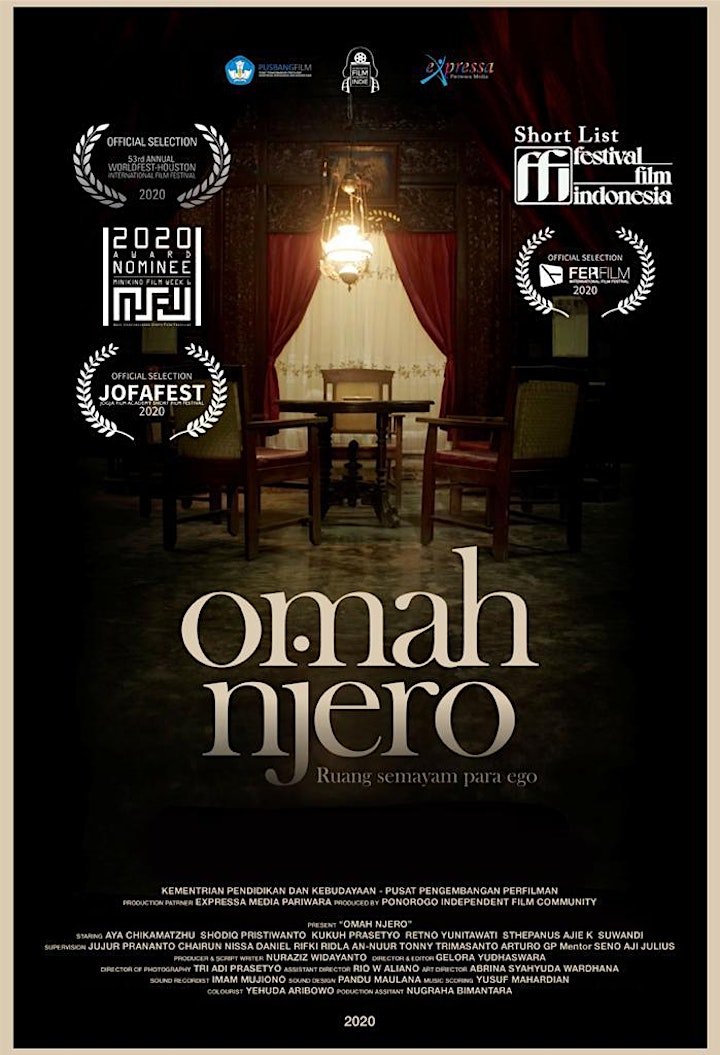 Omah Njero's Synopsis:
The morning which is usually quiet in Betari's house (35 years) becomes a full morning. This tension comes from the return of Baskoro (40 years old), his brother Betari, who brought victory to Betari. Baskoro's anger at being easily cheated by Betari, which was published by their father, was seriously ill. Baskoro was lucky to have gone home. That morning Baskoro began to question many things demanding the status of old spinster Betari. Tension grew higher Bowo compilation (34 years old, his sister betari) also came more and more Betari. Bapak (65 years old) and mother (60 years old) appear to have no power in mitigating Baskoro's mistakes even though you have already brought the three of them into Omah Njero. Omah Njero is the most personal in the Javanese family to discuss issues that are considered important. It is in omah njero that everyone must release his ego and his negative thoughts to be resolved.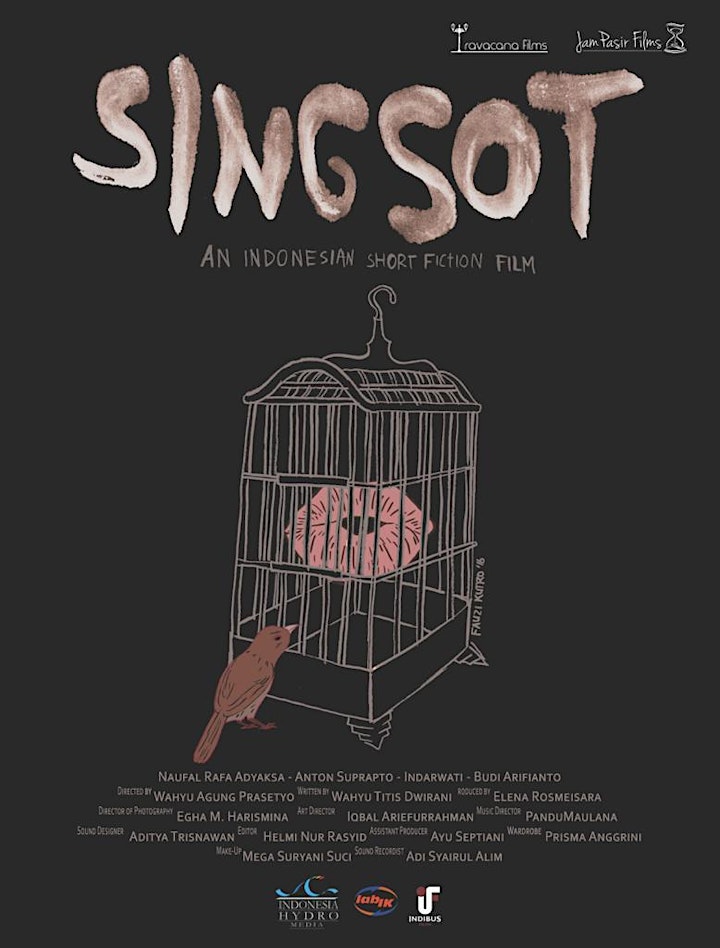 Singsot's Synopsis:
A little boy who stays at his Grandpa and Grandma's house experiences scary events after hearing a mythical story told by his grandmother. However, behind these events there was something else that was not realized. Of all the events that happened, finally made the child not want to whistle anymore.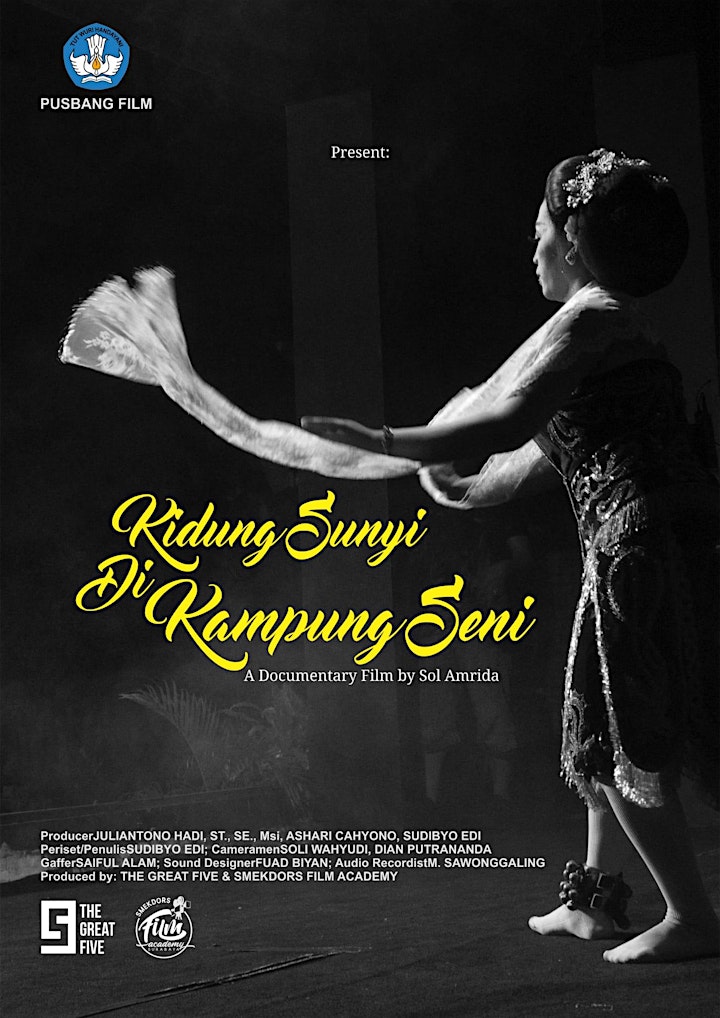 Song of Soliloquy's Synopsis:
Mak Sur (72 years old) and Bu Ani (54 years old), two Irama Buday ludruk players (traditional performing arts) who are also best friends, live to play ludruk. They are transgender and have ideals to maintain the existence of ludruk art. Mak Sur, who lives behind the ludruk stage inside the Irama Budaya building, feels how to live without anyone: without family, spouse, and parents, having to keep fighting to continue as ludruk artist. Meanwhile, Bu Ani, who lives outside the ludruk building and live her daily life as a tailor, feels hos changing times have marginalized the role of ludruk players who have a long history in the art in East Java. Their lives were increasingly disturbed and marginalized after in April 2019 a summons appeared from the Surabaya District Attorney, as the power holder of the Surabaya City Govermennt, to leave the Art Village, include Irama Budaya building. They are helpless, but they continue to act as ludruk players.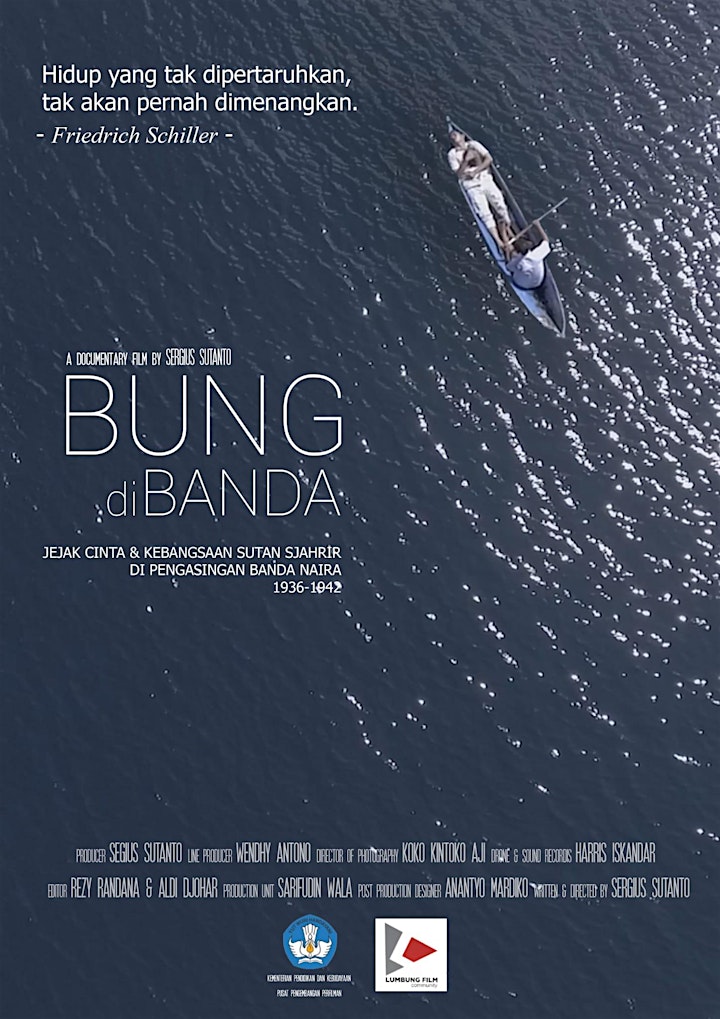 Bung di Banda's Synopsis :
In 1932, Sutan Sjahrir and Bung Hatta were exiled by the Dutch to Banda Naira in Central Maluku. They met dr. Tjipto Mangoenkoesoemo and Iwa Koesoema Soemantri who were expelled earlier. A drama of the meeting of four movement figures takes place here. They initiated national ideas for Indonesian independence. In Banda Naira, the wait for Sutan Sjahrir's love from his wife in the Netherlands never subsided. Hundreds of letters he wrote expressed his anxiety about a better future for Indonesia. Through a collection of letters, documentation, and other notes, this documentary tries to trace the exile of the four figures of the Indonesian Independence movement in "Nutmeg region", Banda Naira.
Organizer of INDONESIAN SHORT FILM FESTIVAL