Description
In addition to orientation sessions for new members, issue-specific breakout groups, and Member of Congress strategy sessions, we'll be holding our amazing election breakouts where we phone bank, text bank, and write postcards for Democratic candidates around the state and country!
We meet weekly at the Urban Life Center next to St Mark's Church at Franklin and O'Farrell.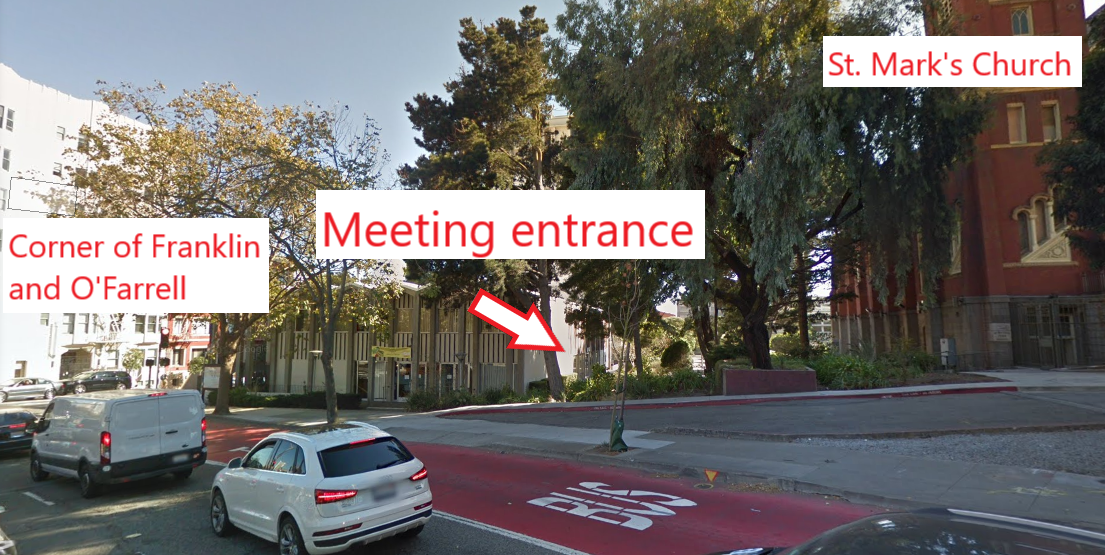 Parking is available. If you're taking BART, transfer at Montgomery to 38-Geary and get off at Franklin, then walk one block south (down the hill). The Urban Life Center is also one block west of the O'Farrell stop on the 49-Van Ness/Mission and 47-Van Ness lines.
This event is for both First Timers and Previous Indivisible Attendees. Please join us!
Note: We recommend that you read the Indivisible Guide before attending.
The meeting is open to anyone interested in resisting Trump's radical agenda of hate, division, and greed.
Note: By signing up for this event, you are agreeing to subscribe to our newsletter. If you do not want to get our newsletter, please email contact@indivisiblesf.org to let us know.