About this Event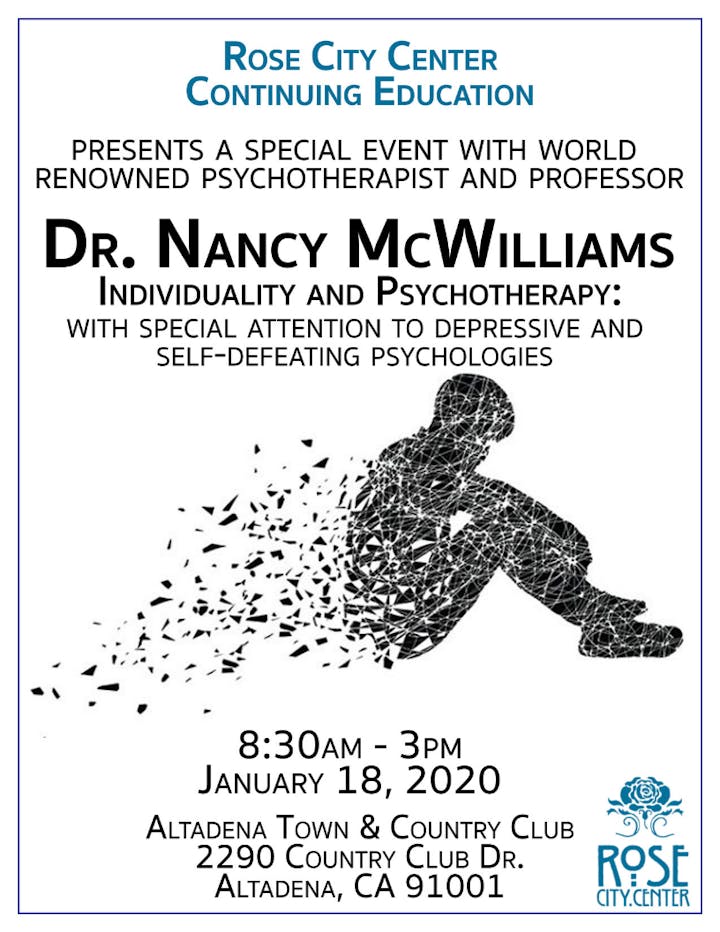 Saturday, January 18, 2020 | 8:30am - 3:00pm
Altadena Town & Country Club
Instructor: Nancy McWilliams, Ph.D. | CE Credit: 6
Join world renowned and award-winning professor and specialist in psychoanalytic psychotherapy Nancy McWilliams and Rose City Center for an unforgettable day of Continuing Education! Experience Dr. McWilliams' unique and exciting perspective in Individuality and Psychotherapy: with Special Attention to Depressive and Self-Defeating Psychologies. 
This event comes with a complimentary lunch and fulfills 6 Continuing Education credits for licensed psychologists, marriage and family therapists (MFT), and licensed clinical social workers (LCSW).
Event Schedule
8:00am Registration and Check-In
8:30am Introduction by Diane Laughrun, Ph.D.
8:45am Nancy McWilliams Presentation
11:30am Complimentary Lunch
12:00pm Nancy McWilliams Video Presentation
12:45pm Discussion, Questions, and Case Presentation
Event schedule is subject to change. Parking is free for this event.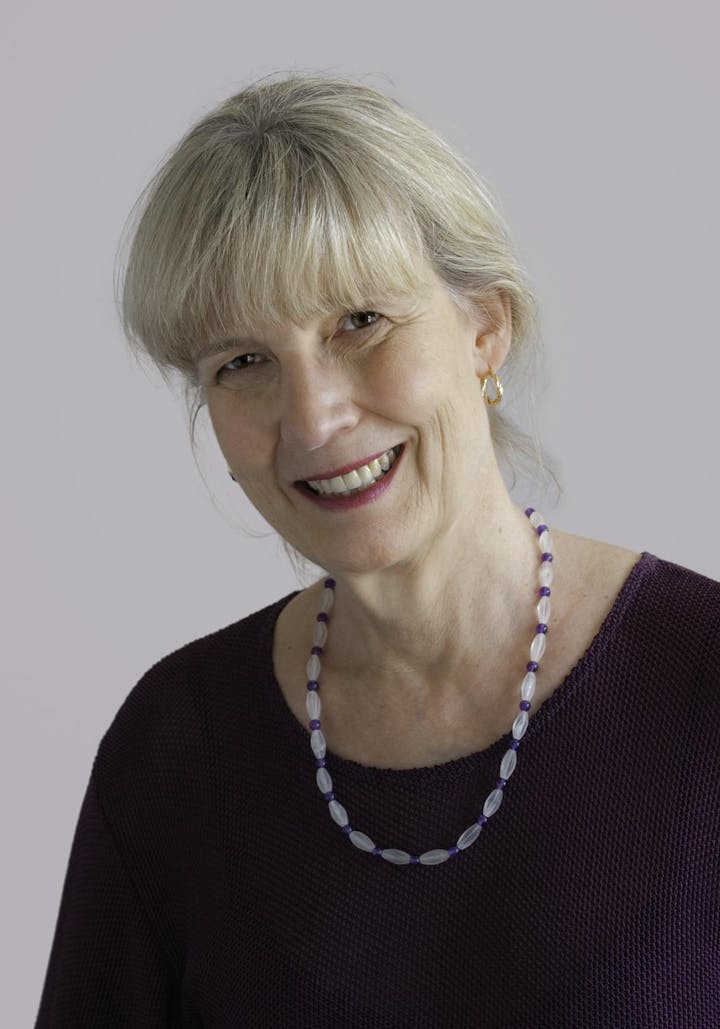 About Nancy McWilliams
Nancy McWilliams, Ph.D. is a world renowned psychoanalyst who teaches psychoanalytic theory and therapy at the Rutgers Graduate School of Applied Professional Psychology. She is the author of Psychoanalytic Diagnosis, Psychoanalytic Case Conceptualization, and Psychoanalytic Psychotherapy.
Dr. McWilliams has received the Gradiva prize (1999), the Goethe Scholarship Award (2012), the Rosalee Weiss award for contributions to practice (2004), the Laughlin distinguished teacher award (2007), the Hans Strupp Award for teaching, practice and writing (2014), and the Division 39 awards for both Leadership (2005) and Scholarship (2012). Learn more at www.NancyMcWilliams.com.