Individual Differences & Classroom Management
Event Information
Location
DoubleTree by Hilton Hotel Jackson
1770 U.S. 45 Bypass
Jackson, TN 38305
Description
Educators and parents know that each child is uniquely created. Understanding your own personal preferences, strengths, weaknesses, and patterns of behavior will help you identify those characteristics in others. This knowledge aids in communicating clearly, differentiating instruction, and guiding a child's learning and behavior. How do you as an early educator motivate each child? How do you alter your teaching style to meet each individual's differences? How do you maintain the learning environment?
This workshop has two major topic areas.
1. Individual Differences: Exploring Personality Style, Understanding Learning Styles, and Discovering Motivational Gifts
2. Classroom Management: Offering Appropriate Choices, Making Enforceable Statements, Providing Reinforcement, and a Behavior Management Policy for physical violence
Earn 6 professional development hours in this active, practical, hands-on workshop for directors, teachers, assistants, and parents of children of all ages.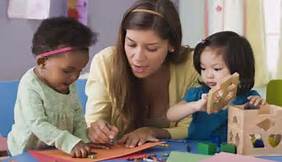 Join others from West Tennessee for practical insight and ideas from an experienced presenter and through collaboration with your colleagues. Although the primary audience is early childhood educators, the information is appropriate for teachers and parents of children of all ages. Whether you're a new or experienced educator, this workshop will bring a deeper understanding of personality types, learning styles, and motivational gifts to aid in training each child in the way he should go.
Group Savings - Register a team of 5+ from the same school to receive a 5% discount. Register a team of 10+ from the same school to receive a 10% discount.
Cancellation Policy - No refunds, however, a paid registrant may send a substitute.
Presenter: Dr. Cindy Barnum is an education consultant with 30 years of experience working in public and private schools. Cindy has taught preschool, special education elementary students, undergrad and grad college classes. Her leadership experience includes early education director and elementary principal. Cindy also led a teacher team and taught internationally in a 1st – 10th grade school in Norway. She presents at regional and international conferences enthusiastically sharing her love for early education.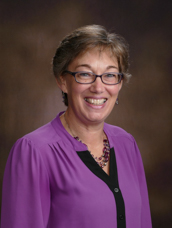 Save the Date for the third workshop in the Early Childhood Education Series: Developing Literacy in the Early Years on March 10, 2018.
Date and Time
Location
DoubleTree by Hilton Hotel Jackson
1770 U.S. 45 Bypass
Jackson, TN 38305