Description
Discover the magic of indigo-shibori dyeing!
We'll cover the basics of this ancient Japanese dyeing technique, including preparing an indigo dye vat and techniques for creating shibori patterns on fabric. Using pre-reduced indigo, you'll dye a pair of cotton indigo tea towels, a cotton bandana scarf as well as an item of your choosing brought from home. You'll leave this inspiring 3-hour workshop with your own one-of-a-kind creations, and the skills and knowledge to continue dyeing textiles on your own.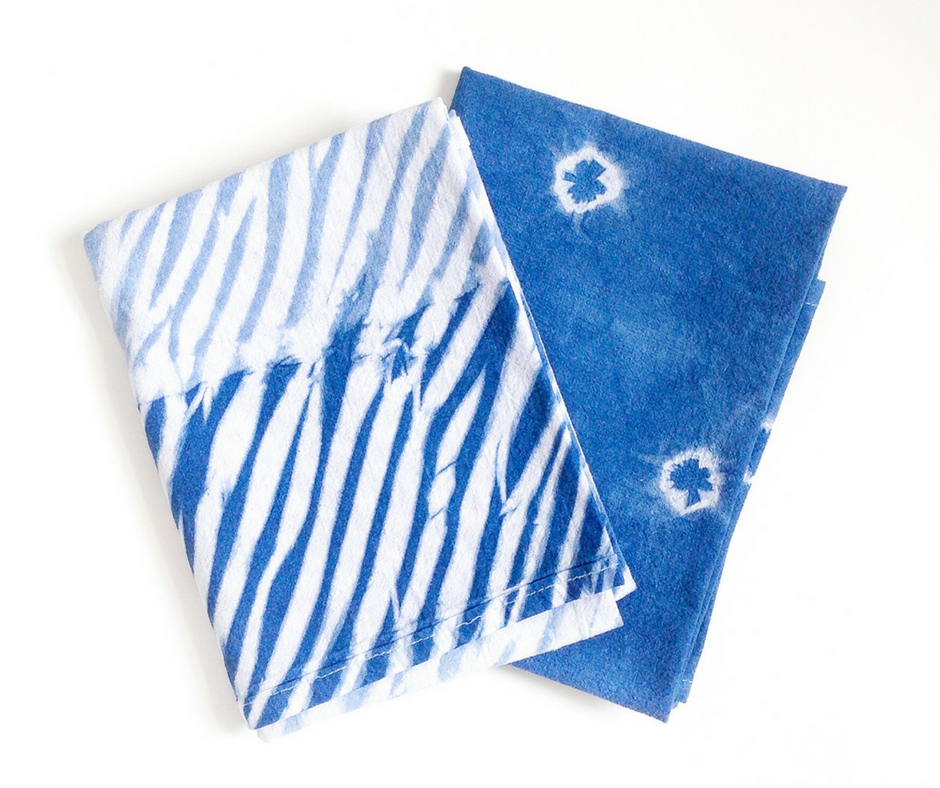 You'll need to bring:
-One freshly-washed item of your own (scarf, t-shirt, pillowcase, fabric scraps, etc) to dye. Natural fibres such as cotton, linen and silk accept colour the best. Please avoid bringing bulky items (towels, bedding, blankets) as space in the dye vat is limited.
-Clothes (or an apron) to wear that you don't mind getting dirty. Dyeing can be messy, and our indigo is permanent!
All dye stuffs, shibori binding material, tea towels (2 per person) and bandana scarf are included in the cost of this workshop.
---
Homeday Workshops are taught by Lesley Hill- owner, designer, and maker at Homeday Studio. Lesley has been creating things with fabric for over 20 years, and has completed a diploma in Industrial Sewing and Pattern Drafting from George Brown College in Toronto. Lesley loves to share her knowledge of craft with others, and aims to create an inspiring and positive learning environment for makers of all skill levels.
---
Workshop FAQs
Where can I park?
Free parking is available both on Woolwich Street and in the lot behind the studio. Visit our website for a map of parking locations and studio access. Guelph Transit (Route #99) makes frequent stops near our building. The studio is located on the second floor and is accessible only by stairs.
How many people will be there?
This workshop is limited to 6 students to ensure all participants have enough time and instruction to complete their project.
How can I contact you with any questions?
Contact us here or by email at hello@homedaystudio.com. A reminder email with additional details will be sent out to all participants one week before the workshop.
What's the refund policy?
Homeday workshops are non-refundable, but we're happy to credit the cost to another Homeday workshop if cancellation is made 48 hours before the start of the class. We are not able to provide credit for cancellations made within 48 hours of the class start.