Description
Join us for a 10-hour training for individuals, artists, educators, community leaders, non-profit professionals, and anyone interested in exploring the role of creative arts programming in personal growth and community-building.
This training covers best-practices for:
creating effective curriculum
developing a classroom model
strengthening teaching skills
program evaluation, and more!
We start the training with a personal mission statement process that helps us stay focused on the "why?" behind our work. Then, we move through program planning best practices, curriculum writing, and peer feedback opportunities while building community connections between participants. We also offer explorations of art-making & character development, asset-based relationships, and various creative reuse program ideas.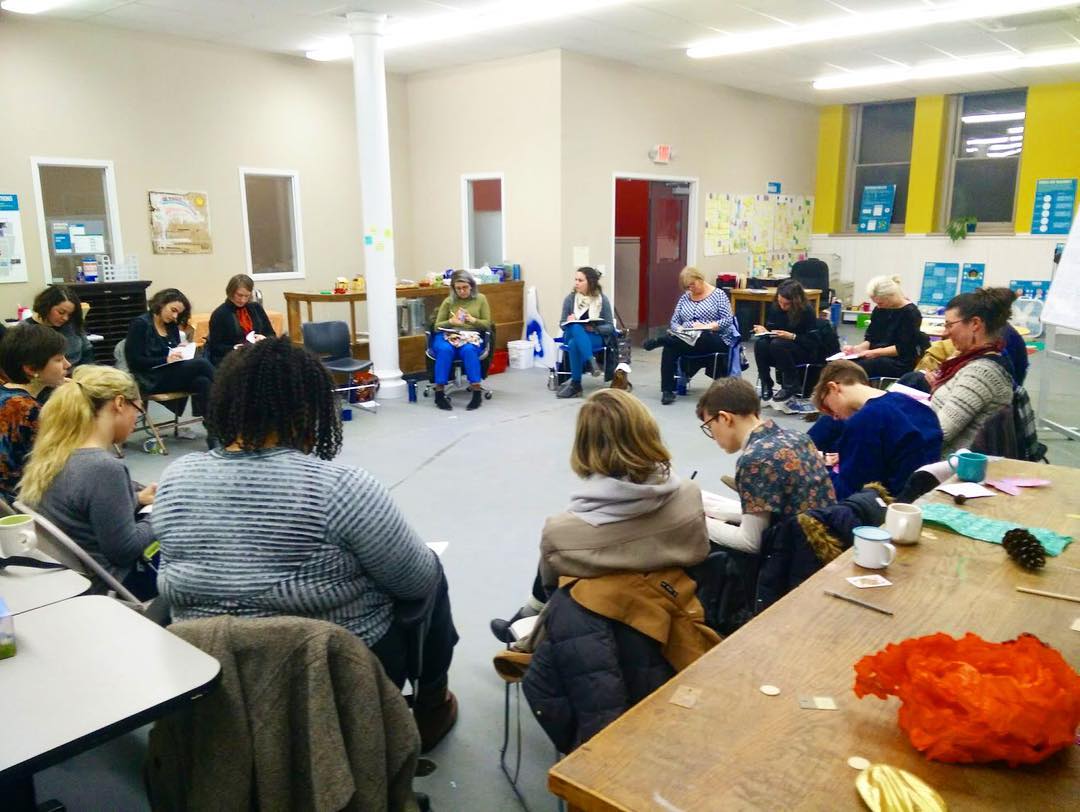 Training starts Friday evening and continues through Saturday evening. We'll enjoy community-building and introductory work from 7-9pm on Friday and we'll dive into best-practices and education on Saturday from 9am-5:30pm.
This training is guided by Amy Tuttle, Indigo Hippo staff, and volunteers. Amy Tuttle, MA Community Arts, is Indigo Hippo's Director of Programming and she has 10+ years of community-based creative programming experience with a special focus in arts & healing. Amy has offered trainings in best practices for community arts in Philadelphia, Haiti, Missouri, New Orleans, Chicago, and Cincinnati/Northern KY.
Indigo Hippo has trained 75+ individuals from across the Midwest in the process of developing excellent creative arts programming to meet community needs and strengthen social ties. Join our growing community of dynamic leaders!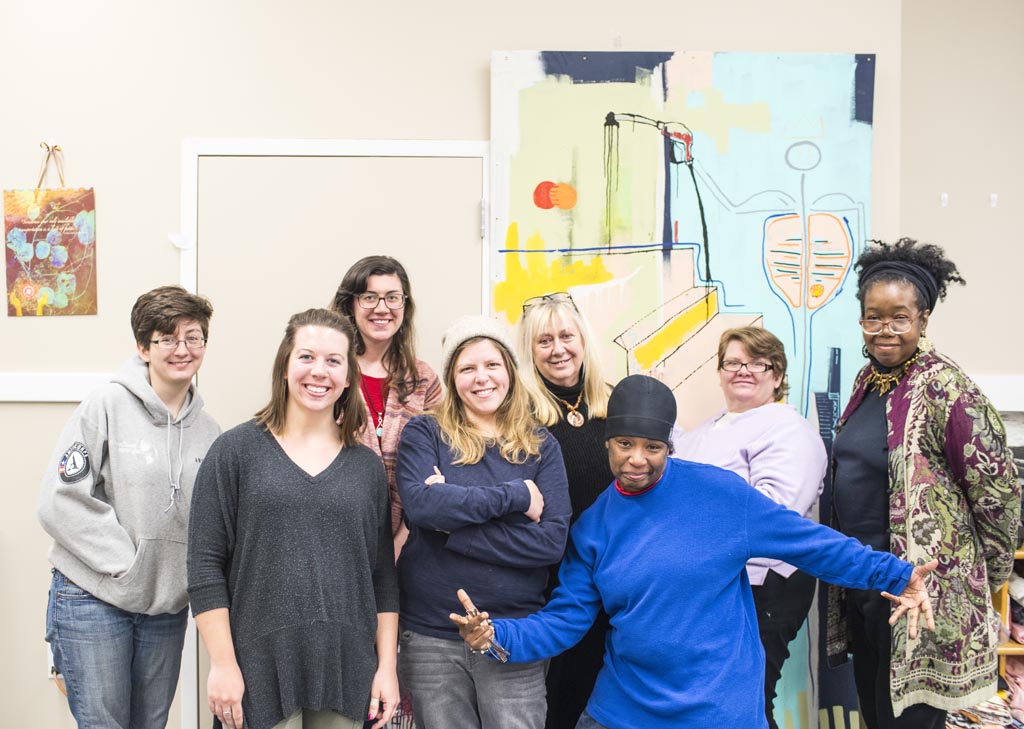 Indigo Hippo is dedicated to cultivating access to creativity. We operate our storefront on a pay-what-you-can model. We're applying this concept to our training process as well. The value of this training is $250 and we're suggesting payment in the $100-275 range. If you or your organization is able to offer the full value of the training ($250) or a little more, it helps others to pay-what-they-can!
Direct any questions to Amy Tuttle, Director of Programming: amy@indigohippo.org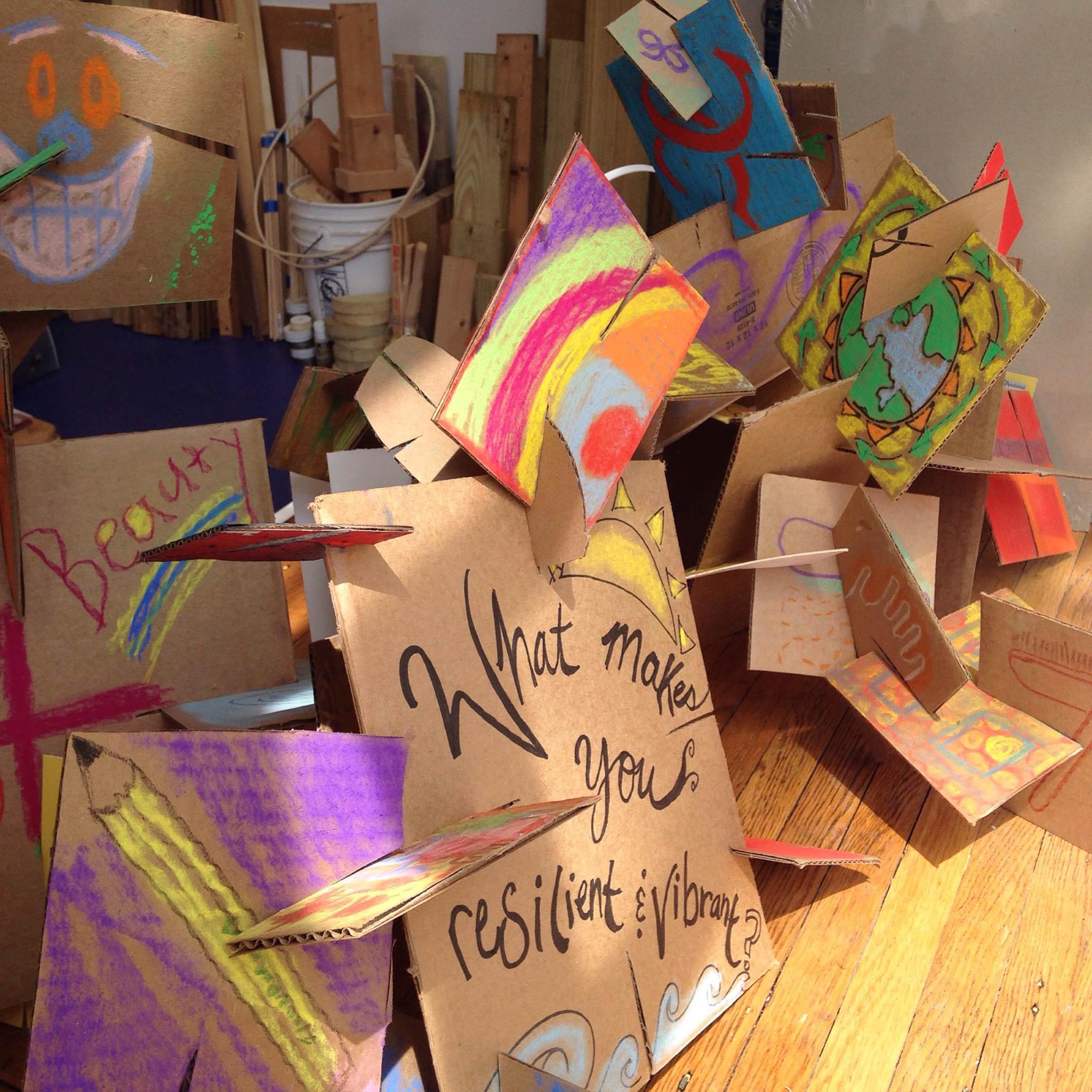 Quotes from previous attendees:
"This training was the most constructive, encouraging, and soul-expanding educational experience I've ever had!" - Jessie, Library Services
"I plan to implement what I've learned in all of the classes that I teach, so that I can be a more effective educator." -Abby, Art Educator
"This training energized me to practice and explore my art and clarify what I want to use it for." -McKenzie, Student
"I'm walking away with a framework to start/build something, which is exactly what I was hoping for." -Dani, Professional Designer and Community Artist
"This training challenged me in areas I had not yet hashed out and proved to be therapeutic as well." - Sara, Arts & Medicine Practitioner
"Thank you so much for this important work and for sharing it with us, so that we can go forth and BE BRAVE!" -Alexis, Community Artist
"I am beyond pleased with our trainer! She is very approachable, fluid, flexible, on point, knowledgeable, open, and very professional. I'm very pleased with what I was giften and know that others would benefit from doing this training as well!" -Pam, Art Educator