Indigo and Shibori Dyeing Workshop for Adults: October 27, 12-1:30pm
Description
Join us and artist Muffy Brandt for a workshop where you will be able to make one of a kind textiles dyed in a natural indigo vat. Patterns will be created onto fabric using tie dye and shibori, a Japanese folding technique that is like origami for fabric.
Tools and supplies will be provided to experiment with a variety of techniques. Participants will be given 2 cotton tea towels, and can bring 1-2 additional pieces of clothing or fabric to dye.
No previous dye experience necessary.
At the end of the workshop you will be given resources to create an indigo vat at home, tips for additional pattern making techniques, and a reading list to learn more about the history of indigo around the world.
The instructor will take projects to wash and set the dye.
You'll be notified when they're ready for pick up (2 weeks after the workshop).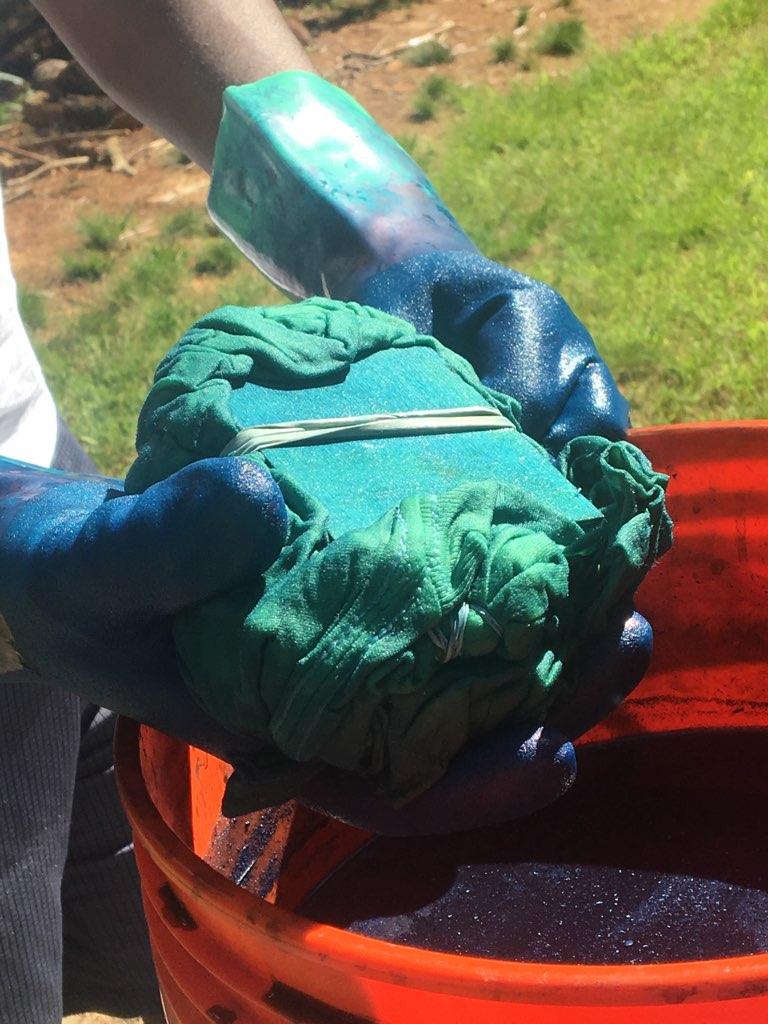 About the teacher:
Muffy Brandt is an artist from Providence, RI. Her love of indigo began when she purchased a vintage indigo textile. Before long she began making her own indigo vats to dye clothing and home decor for her online shop. Muffy has taught art workshops in many mediums to adults and kids of all levels of experience and loves helping people explore, experiment, and create.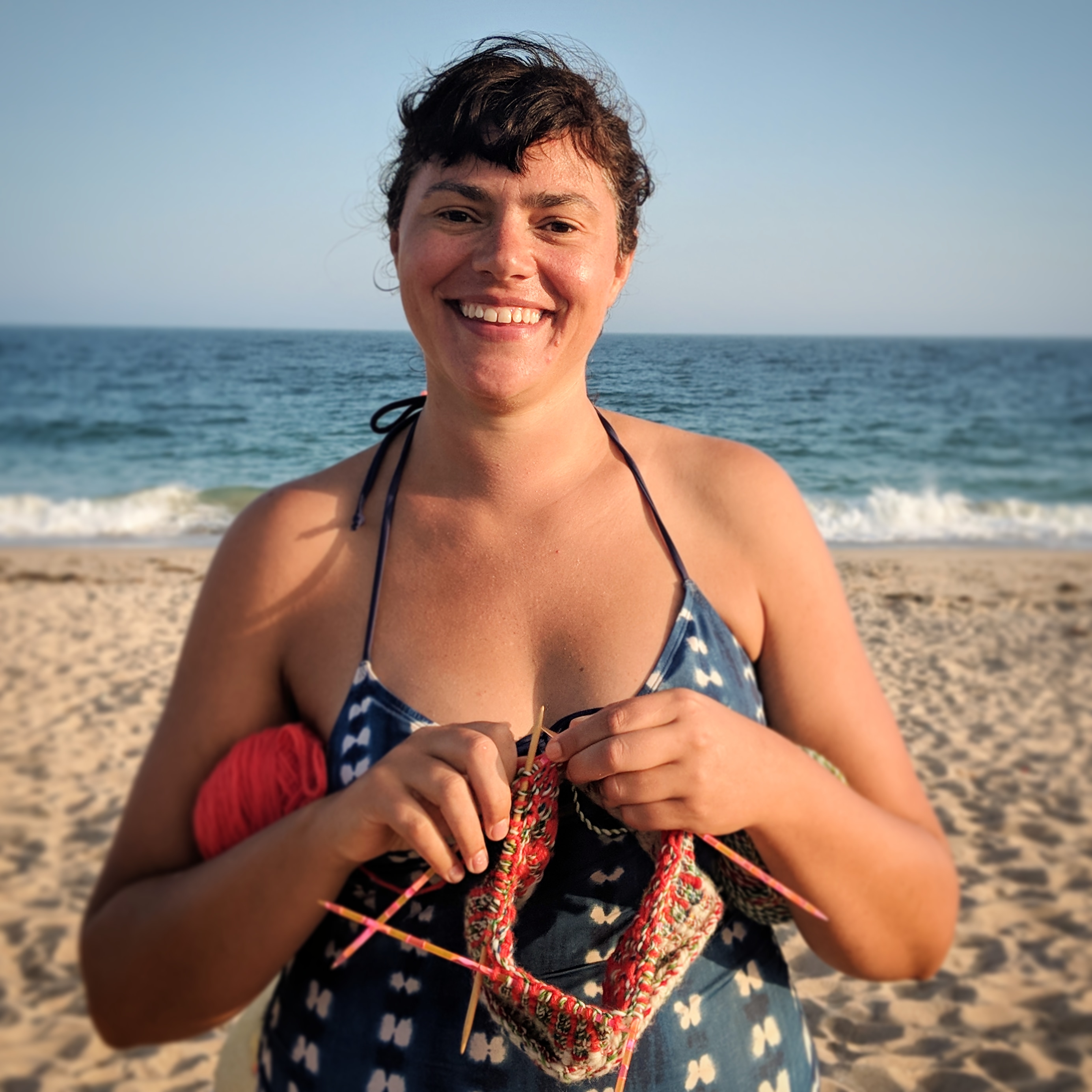 On the day of the workshop:
We will be working outdoors, please dress comfortably for the weather.
We will try and be tidy, but drips and splashing will occur.
Wear art clothes that you don't mind getting dirty.
Keep in mind that drips are likely to land on shoes and socks too.
What to bring:
1-2 garments or pieces of fabric to dye in addition to the 2 tea towels provided.
It is necessary to pre-wash the fabric or clothes you are bringing in a laundry load with just water no detergent, soap, bleach,etc since residue can prevent dye from absorbing.
Indigo works on natural fibers. This vat is formulated for cotton. Be sure and read the fiber contents on the labels of what you bring, cotton poly blends do not dye particularly well.
You may also wish to experiment with silk, linen, or wool though these will not achieve the deepest color saturation.
Please consider:
You can raid your closet for clothes, check the thrift stores, or fabric shops.
Suggested items include: T-shirts, pillow cases, button down shirts, cloth napkins
If you are dyeing fabric please serge the ends or do a hem stitch before washing to reduce fray and warping.
The vat is 5 gallons, so very large pieces will not be able to be fully submerged. If you wish to dip dye part of a larger piece that is possible.
White or pale colors work best and show off your designs most boldly.
Feel free to also experiment with patterned or printed fabrics - they can have interesting results. It is suggested you bring at least one white or pale piece if you are also using patterned pieces.
FAQs
Are there ID or minimum age requirements to enter the event?
Adults only, ages 15+.
Kids ages 8-14 offering at 10am
How can I contact the organizer with any questions?
e: info@localpottery.com
p: 781-987-1230
Why is there a fee added onto my ticket price?
Eventbrite charges a fee to process payments. If you would like to skip this fee just come on down to Local Pottery and register in person.