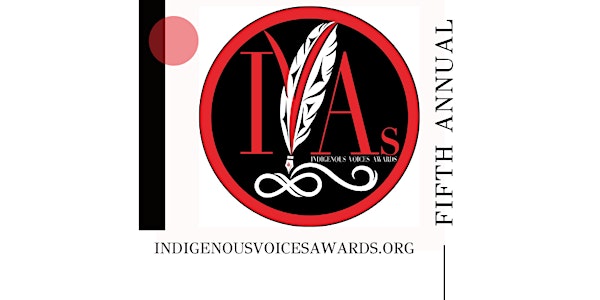 Indigenous Voices Awards 2022 Virtual Gala
A celebration / une célébration
About this event
Join us on June 21 to celebrate the fifth annual Indigenous Voices Awards (IVAs): 23 emerging Indigenous writers recognized across seven categories, and their exceptional new work in English, French, and Indigenous languages. Register for free to receive a link to our online event and awards announcement.
This event will be hosted online by award-winning writer & storyteller, Richard Van Camp.
The IVAs began as a crowd-funded initiative and continues to rely on your donations. Over the past four years nearly $110,000 has been given to emerging Indigenous writers. Please visit https://indigenousvoicesawards.org/donation to donate today.
Join us in celebration at 5 PM PT: https://www.youtube.com/watch?v=fN2xQ67Uk6c
--
INVITATION
Le gala virtuel des Prix Voix Autochtones de 2022
Une célébration d'écrivain·e·s autochtones émergent·e·s !
À propos de cet événement
Soyez des nôtres le 21 juin pour célébrer la cinquième édition annuelle des Prix Voix Autochtones (les PVA) : vingt-trois écrivain·e·s autochtones émergent·e·s et leurs nouvelles œuvres exceptionnelles en anglais, en français et en langues autochtones seront reconnu·e·s dans sept catégories. Inscrivez-vous gratuitement pour recevoir un lien pour notre événement virtuel et l'annonce des prix.
Les PVA ont été lancés par une initiative de financement participatif et ils continuent de dépendre de vos dons. Au cours des quatre dernières années, près de 110, 000 $ ont été versés à des écrivain·e·s autochtones émergent·e·s.
Veuillez visiter https://indigenousvoicesawards.org/donation pour faire un don dès aujourd'hui.