The Indigenous Peoples Movement will be hosting the First Annual ​Indigenous Peoples Conference​ in Houston, Texas from May 10-12th
About this event
Greetings Relatives,
We are pleased to announce that The Indigenous Peoples Movement will be hosting our very first ​Indigenous Peoples Conference​ in Houston, Texas from May 10th through 12th, 2019.
This 3-day conference will provide educational empowerment on how to take action towards ​1.)​ Social & Civil Rights, ​2.)​ Honoring the Earth, ​3.)​ Protecting our Children, and ​4.)​ Defending the Sacred.
We have invited global indigenous facilitators who will be leading workshops on topics such as; political sovereignty, economic development, cultural and language maintenance and promotion. We will also be discussing land and water rights, religious freedom, health and social welfare, gun and suicide prevention and education.
The need to use our cultural diversity to educate and empower/activate our respective nations is vital to our success. We are working to decolonize and re-indigenize our communities and peoples!
All people are welcome!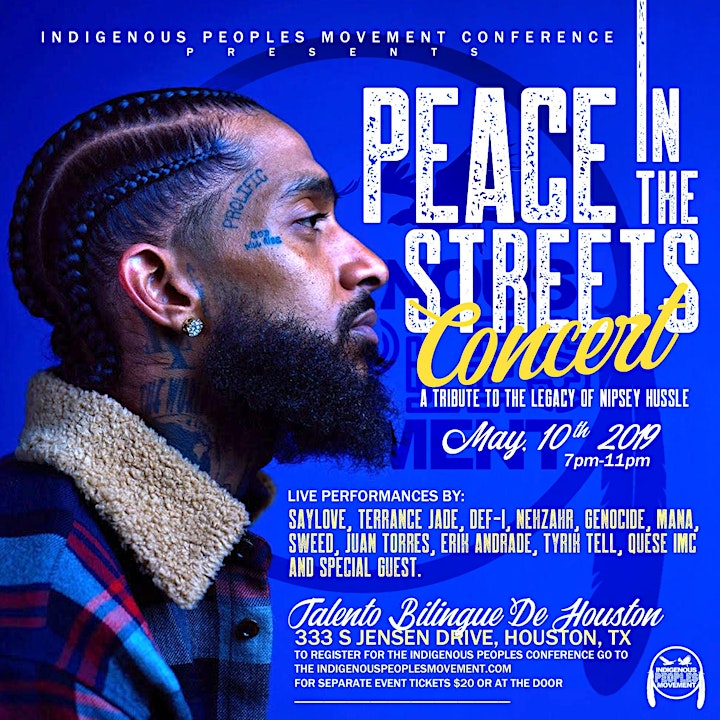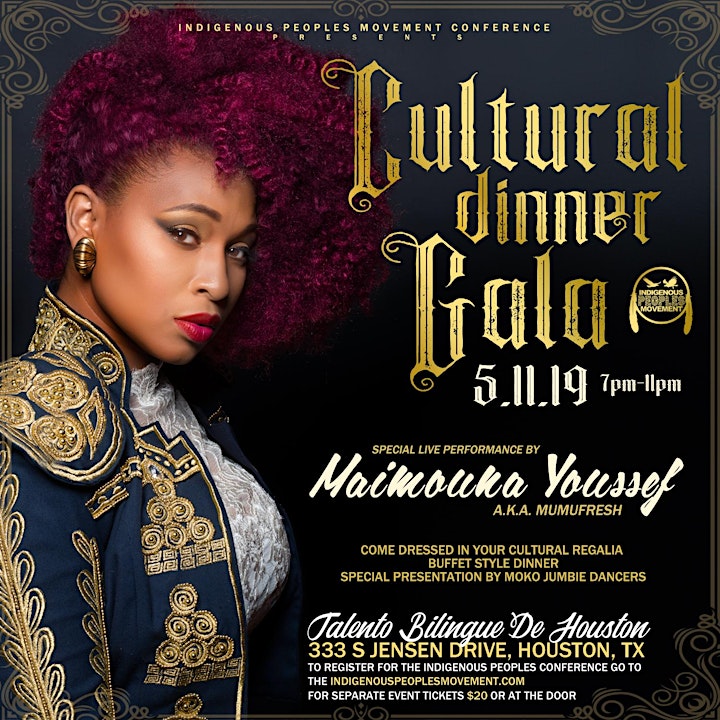 Organizer of Indigenous Peoples Movement Conference
We are a collective of various indigenous peoples from all over the world, from all nations, uniting in the stand against issues that directly affect our lands, peoples, and respective cultures.
This is a place where we can stand together, speak our truths and collaborate.
It started with a march…

…but that was just the beginning.
OUR MISSION
We want to eliminate the borders of our injustices!
Indigenous Peoples Movement is uniting indigenous peoples from across the world to stand together to bring awareness to the issues affecting indigenous men, women, children and two spirits. Indigenous people from North, Central and South America, Oceania, Asia, Africa and the Caribbean are a target of genocide.

Presently, many indigenous people are victims of voter suppression, divided families by walls and borders, an environmental holocaust, sex and human trafficking, and police/military brutality with little or no resources nor awareness of these injustices.

We Must Unite For Change!