About this Event
Indigenous Peoples March in Denver will bring together peoples of all Nations to come together as ONE. In this powerful healing community ceremony, we will honor one another as well as those who are with us in spirit, including the women whose lives have been stolen from us. Everyone is welcome, please join us and stand in solidarity with the indigenous people who are forgotten.
We are a group of indigenous people of all Nations in Denver working closely together to bring visibility and attention to all indigenous issues. Our marches in the past have been beautiful moments of reclamation, in which our sacredness is untouchable.
This march will bring all indigenous peoples out to help build strong coalitions to create unity and representation for all indigenous peoples.
This march will represent the initiative of all indigenous peoples to make our homes, families, and land a safe, protected, and good place to live.
Bringing unity to our communities , tribes, and nations. This movement begins with us!!
EVENT DETAILS
There will be 4 GATHERING LOCATIONS.
Please wear the colors of your direction you will be marching from.
*GATHERING TIME WILL BEGIN @ 11:00 A.M. AT EACH STARTING LOCATION
-Prayer will be said at each starting point before step off begins.
*STEP OFF TIME FROM EACH LOCATION WILL START AT 11:45 A.M.-12:00 PM
-RALLY AT THE WEST STEPS OF THE CAPITOL 12:45 PM
Featuring voices from ALL Indigenous communities and nations that are involved in the injustices affecting Indigenous peoples.
LOCATION DETAILS
North Starting Point: 15th & Arapahoe Street/Wear Red
East Starting Point: 1433 N.Washington Street@Natural Grocers Parking Lot/Wear Yellow
South Starting Point: 6th & Speer Street @ the Gazebo/Wear White
West Starting Point: 1325 W. 11th Ave @La Alma/Wear black
The four directions will come together at the West Steps of the Colorado State Capitol Building: 200 E. Colfax Ave.
The Indigenous Peoples March in Denver, Colorado is a effort comprised of dozens of independent coordinators at the state and tribal level. The effort is helmed by a coalition of organizations, tribal councils, activists, influencers, media and youth leaders committee to make sure this march is a success.The program on Friday, January 18, 2019 will feature voices from ALL Indigenous communities and nations that are involved in the injustices affecting Indigenous peoples.
-PLEASE DRESS ACCORDING TO WEATHER-
Please wear comfortable and warm clothing.
Bring blankets/chairs for rally portion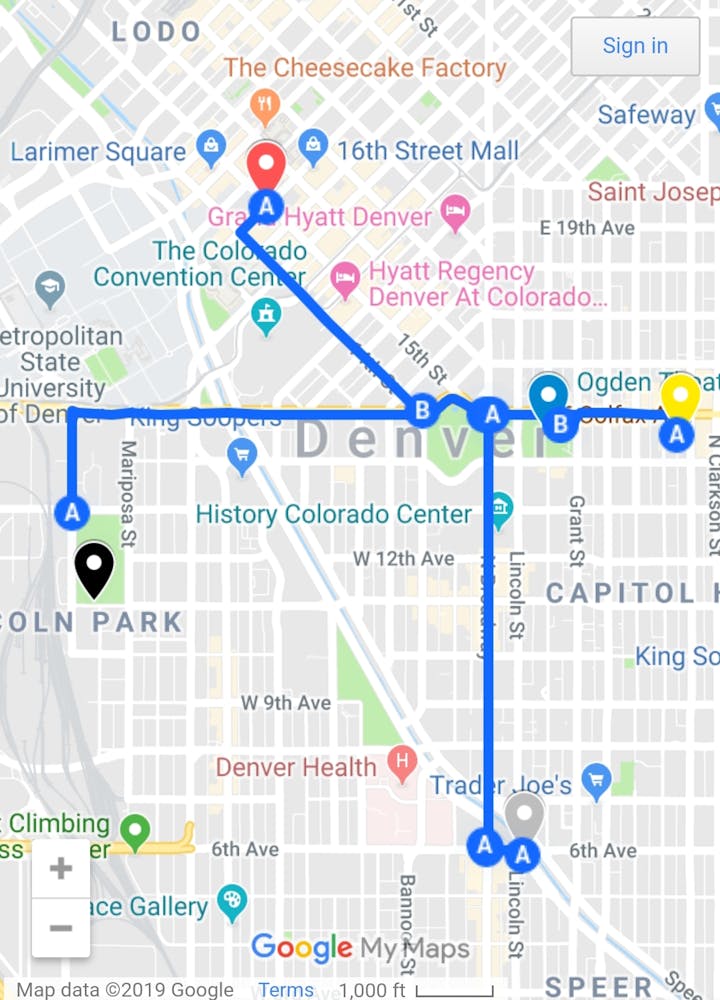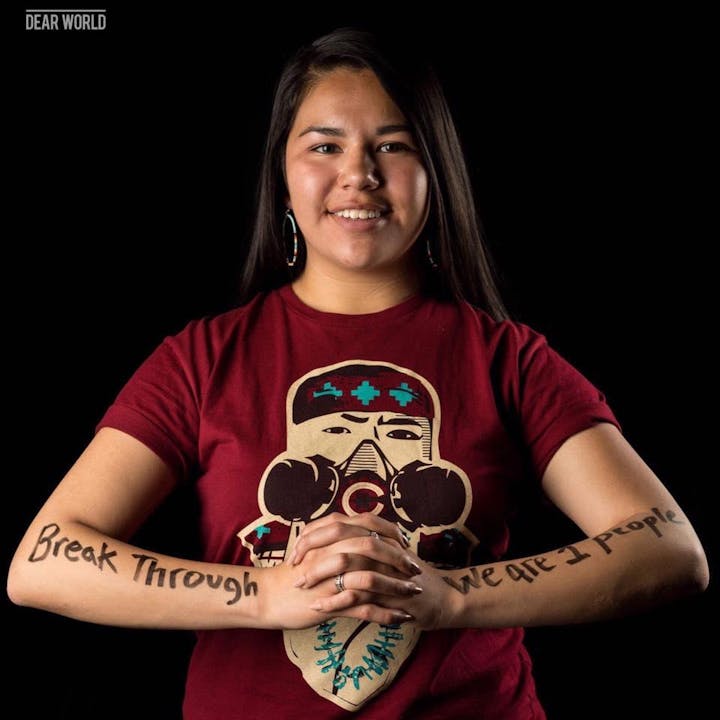 We would like to begin introducing you to our line up of speakers for the Indigenous Peoples March!
Christie Wildcat will be helping to educate on the boarding school era.
Christie Wildcat is a senior at the University of Wyoming tri-majoring in Anthropology, Native American Studies and Political Science and Cobell Scholar. A founder of the Wind River All-Action crew, which is a youth group that seeks to transcend racial barriers and stereotypes through a lifelong commitment to community service, she works with Native and Non-Native youth to enact a wide range of service projects benefiting Veterans, families in need, elders, and many others in the community. Understanding that Native youth many times struggle with an unwelcoming school environment, Christie took action to increase the representation of Native history and culture in her school through guest speakers, art exhibits, storytelling, and cultural events. Christie is also an accomplished artist, using her prize-winning depictions of Native culture and history to tell stories of her people. Her art has been featured in the Wyoming Governor's Mansion, the Wyoming State Museum, at the Western Governors Art Show and on the cover of the Center for Native American Youth Annual Report. A 2016-2017 CNAY Champion for Change, 2016-2017 UNITY 25 under 25, and named as a Generation Indigenous Ambassador, WeRNative Ambassador, White House Tribal Youth Ambassador, and FreshTracks Trainer she has utilized these national platforms to bring awareness to the many issues that Indigenous people face. She has been active speaking out on many indigenous issues such as education, MMIWG, intergenerational trauma, culture and language preservation and the negative effects of boarding schools.
Thomas Lopez will be representing from the International Indigenous Youth Council.
The International Indigenous Youth Council (IIYC) is an organization that was started and led by womxn and two-spirit peoples during the Standing Rock Indigenous Uprising of 2016, while peacefully protecting the Cannonball and Missouri Rivers against the construction of the Dakota Access Pipeline. We have extended the reach of the organization by establishing chapters across Turtle Island, including Chicago, Denver, New Mexico, Southern California, South Dakota, Texas (Yanaguana Chapter) and Twin Cities Minnesota. We are rooted in the protection of the elements and have been brought together and continue to be guided by the prayer for the water. We aspire to inspire young individuals to build bridges of solidarity and become leaders of their communities. The IIYC was honored with the RFK Human Rights Award in June of 2018 and have since joined many powerful activists as members of the RFK Legacy.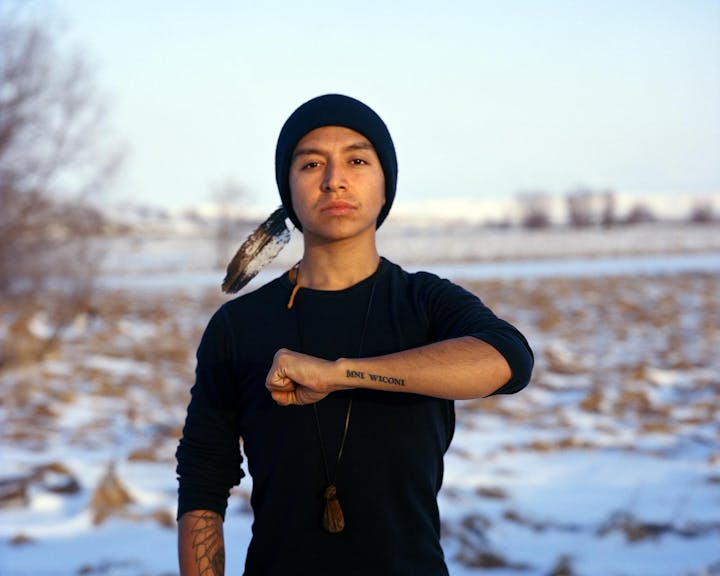 We would like to introduce another young woman who will be speaking on the silent pandemic that no one talks about. Our Missing & Murdered Indigenous Sisters!
Jazmine Wildcat
Jazmine Wildcat is a sophomore at Riverton High School in Wyoming. Even as a young person, she has spent most of her years advocating for equality and equity for others and ensuring that human kind and the Earth will be protected for future generations. As an advocate for gun control, inclusion, equal rights and the environment, she's faced much opposition but that only made the drive to create change stronger. Jazmine was featured in the Homegirl Project and Teen Vogue for her work advocating for gun control and was a speaker at the 2018 Teen Vogue Summit in New York City. With Jazmine's voice being recognized on the national level, she was invited to the Fight 4 a Future Summit hosted by Generation Progress to lobby in Washington DC and was also a Wyoming Delegate for the Eighteen x 18 Summit held in Los Angeles to stress the importance of voting. One of Jazmines passions is volunteering as a Special Olympics coach. She coaches basketball and softball and works hard to ensure inclusion and has started a Unified Club at her school to encourage others to choose to include. As a 2017-2018 United National Indian Tribal Youth Earth Ambassador, a 2018-2019 UNITY 25 under 25 recipient, WeRNative Ambassador, and Generation Indigenous Ambassador, Jazmine continues to speak out the many issues that are important to her including bringing awareness of violence against our Native women and the need to protect our Indigenous sisters from becoming a statistic. Jazmine has been an advocate for Native women since she organized a rally for the 2013 passage of VAWA. As the 2018 outgoing Northern Arapaho Powwow Princess, she held a special to bring awareness of our Missing and Murdered Indigenous Women and Girls.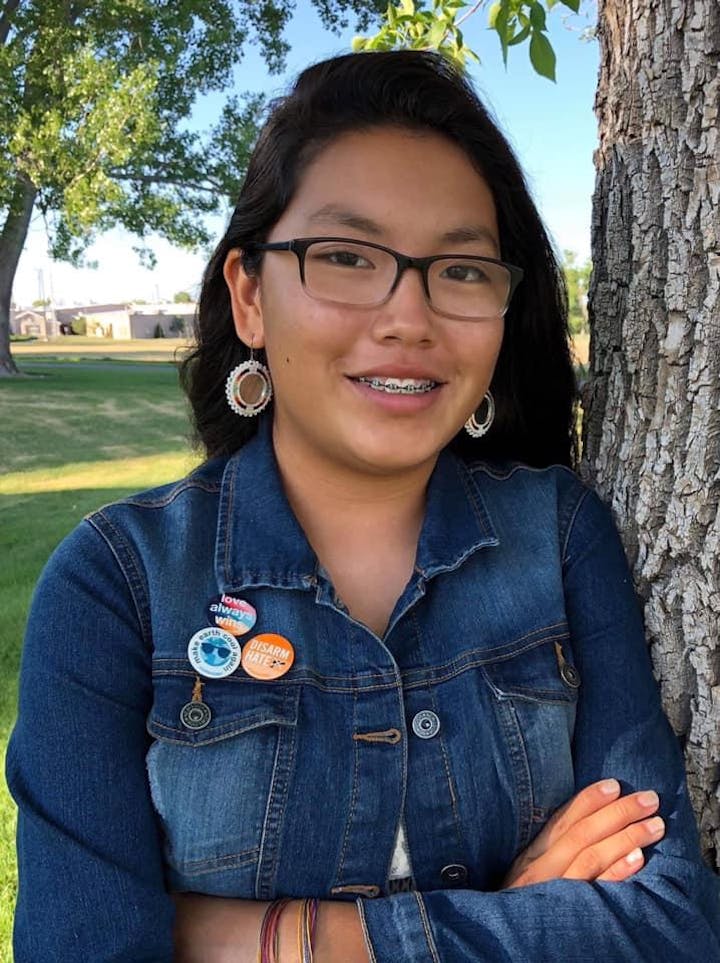 Sammy Kosechequetah is also one of the organizers for this event and will be speaking for our LGBTQ Community as well as our Two Spirit community!
Sammy Kosechequetah was born on July 15, 1968, in Talequah, Oklahoma. He is the great, great, great grandson to Quanah Parker, the last chief of the Comanche Nation. Sammy was raised in a conservative Christian home in the heart of the Bible belt. As a toddler Sammy was at home on the stage because his parents were both in the music ministry. During his education Sammy excelled in music and theater and at a young age Sammy began playing piano and singing at local churches where he cultivated a strong relationship with his creator, even though most churches, at the time, rejected anyone identifying with the LGBTQ community. He initially came out as a bi-sexual after completing high school but identified himself as gay in his early 20's. He was a gay, Comanche, Christian which was not received well in the bible belt but that didn't stop Sammy's determination to proclaim the love of God to ALL people.
Over the years Sammy has worked at fulfilling his role as a two-spirit Comanche artist through music, volunteering and speaking hope into all who will hear. Sammy says, "God has set before me a race to run and I intend to run it with all of the love and passion He has placed within me."
Sammy has been a resident of Denver for more than 20 years now and has purposed to assist mending the broken bridges between the LGBTQ community, the native people and the church. With the help of organizations like The Center providing services to the LGBTQ community for over 40 years, the Two-Spirit Society of Denver providing support for the native LGBTQ and inclusive churches like Belong who welcome all people and constantly give to this community we can make a difference.
"I believe being two-spirit in this modern world requires a willingness to serve those in need, a heart to love all and a hope that one day all of creation will live in peace and harmony."
Sammy Kosechequetah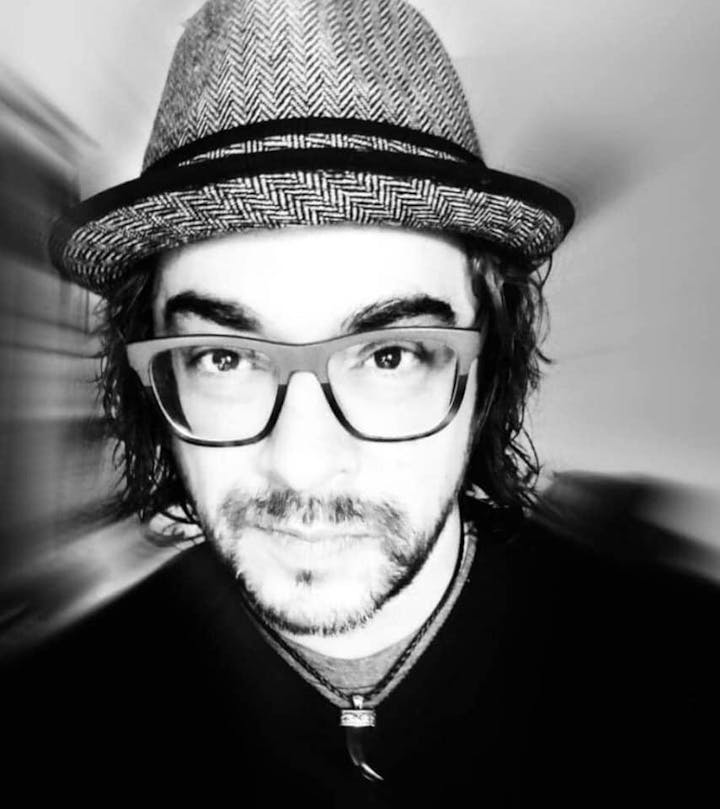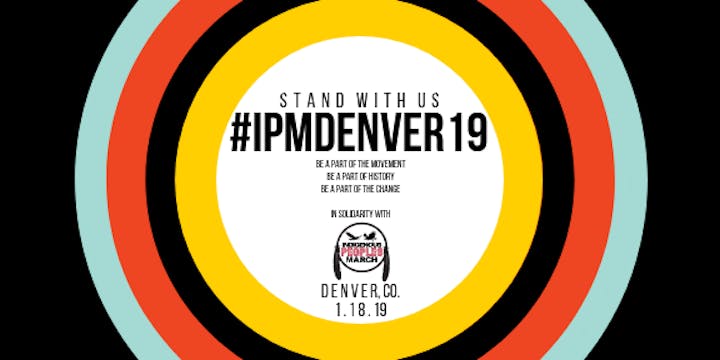 We have another speaker in our community who not only survived addiction but has created a space for healing to help indigenous communities and people with addictions to remember and understand our relationship to the Wolves.
As indigenous people we once lived in harmony with these beautiful creatures. I have sat inside this rescue as I have prepared for lodge and have had them walk up and stand with me as I prayed. It is a beautiful feeling to remember that connection ❤️Ozzie CabralOsvaldo Cabral received his Master of Arts degree in Clinical Psychology from the University of Colorado at Denver and his Bachelor of Science in Human Services with an emphasis in Domestic Violence from Metropolitan State College. He has worked in addiction and mental health since 2002. His areas of expertise include addiction treatment, emotion-regulation, working with the chronically mentally ill and treating dually diagnosed clients. He currently works at a chronic and acute pain treatment center as the Director of Integrated Services. Osvaldo also co-founded and operates "Song of the Wolf Healing Center" which is a wolf and wolf-dog rescue in Bailey, Colorado. Osvaldo was born in El Paso, Texas to immigrant parents and has lived in Colorado since he was two years old. He is Mestizo of Chichimeca and Tarahumara native descent. He struggled with addiction from the age of 11 to 28 and has been in recovery since 2000 and is active in the recovery movement. He has been involved in various activist events and actions and has been at the forefront of many movements. Osvaldo participated in Occupy Los Angeles, Occupy Denver and Occupy Portland, Maine. He spent much time at Standing Rock running supplies to the kitchens to help maintain the camps.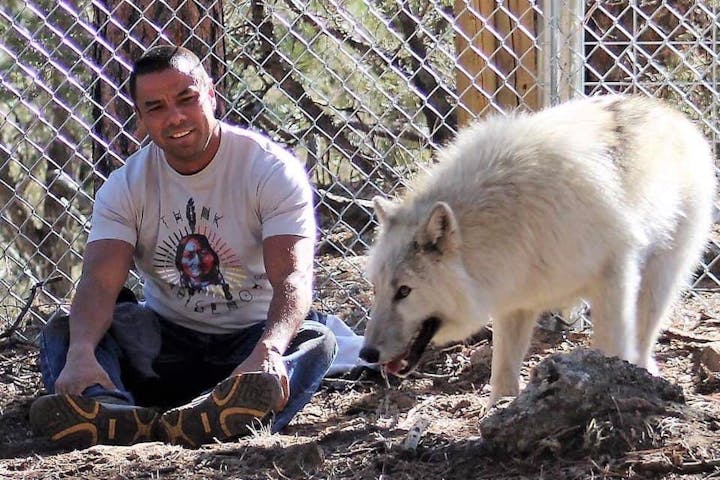 We would like to introduce another amazing and powerful Lakota speaker and activist who has traveled from Oglala, South Dakota to come stand with us.....Regina Brave is a well known and respected elder of the Oglala Lakota making her home on the Pine Ridge Indian Reservation. She has gained international attention with her traditional views and education on important issues in Indian Country, dating back to 1973 when she in the occupation of Wounded Knee and more recently being one of the last people arrested at Standing Rock. A lifelong activist, Regina is passionate about sharing her knowledge and views with the perspective of one with diverse experiences in both urban and reservation living. She is a mother, grandmother, great grandmother and mentor.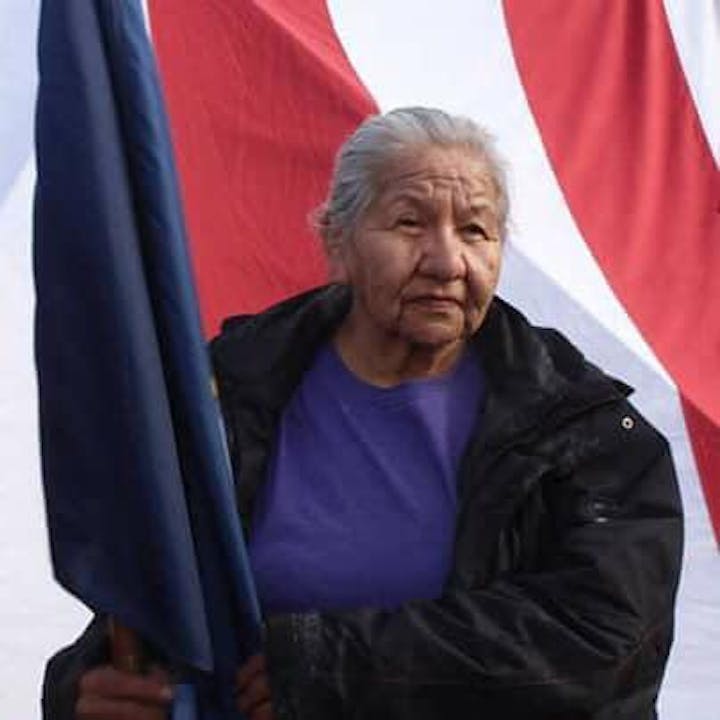 Laura Peniche
Project & Engagement Manager at Motus Theater. Laura Peniche, born in Puebla, Mexico, raised in Denver, Colorado since 1997. She earned an Associate's of Applied Science Degree on Writing/Directing for Film & Video from the Colorado Film School. Her documentary film debut: No One Shall Be Called Illegal was showcased at the 2011 Denver International Starz Film Festival. In 2017, Laura worked as a producer in the Documentary film "Five Dreamers", which made was broadcasted on RMPBS on July of 2018. She has been an active community member with Together Colorado and the Colorado Immigrant Rights Coalition since 2016. Laura's dream is to further her education in the near future to better continue to tell stories that create a positive impact in the community.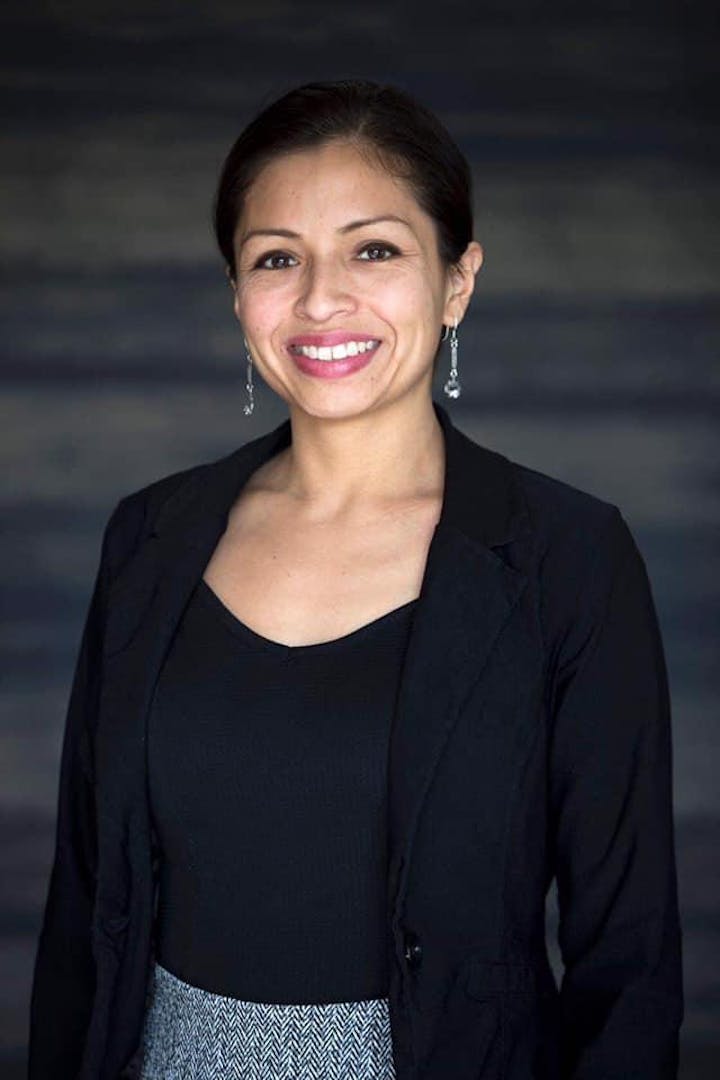 Here is one more of our Indigenous Sisters who has been part of the planning as well as being a positive role model for our community....
Jeanette Vizguerra
jeanette vizguerra.lider community. local and national level by human and immigrant civil labor rights founder of Metro Denver sanctuary coalition and times magazine 100 of the person most influential in the world with 23 years of activism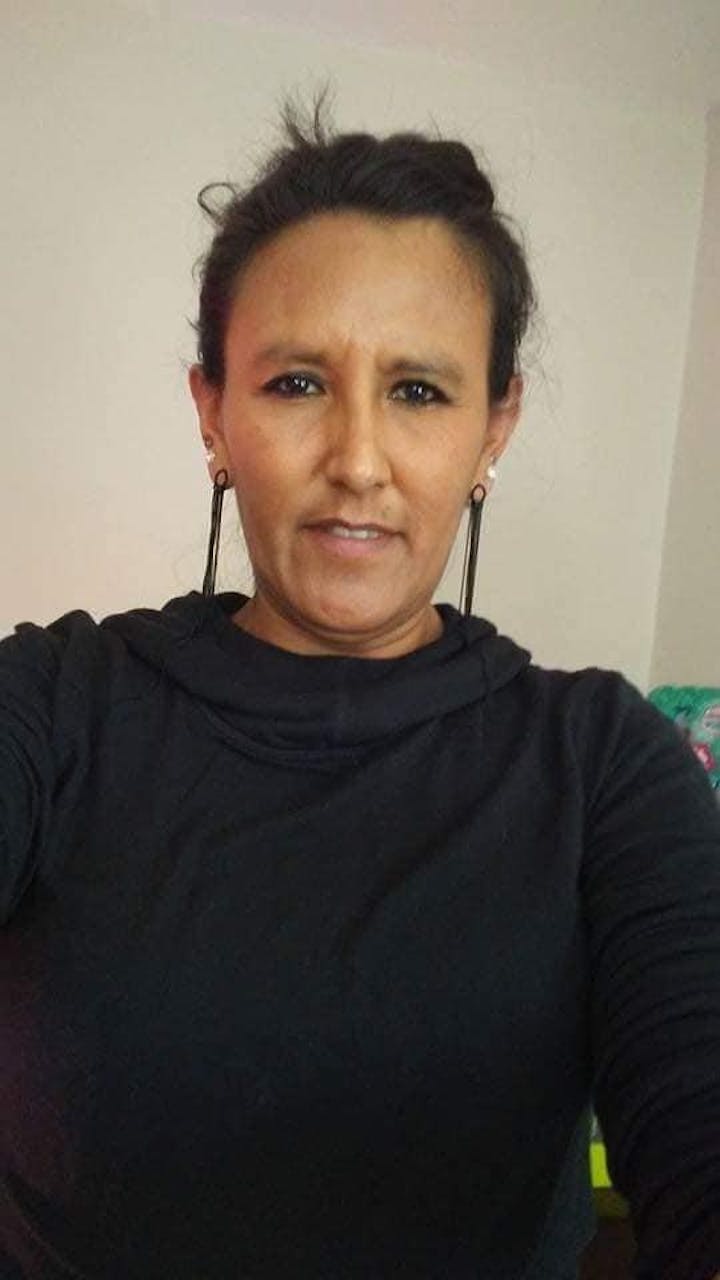 We have one of our Denver native Community members who will be speaking her inspiring story of homelessness that was attributed to her alcoholism and addiction and how she overcame these struggles that many native Americans face throughout Turtle Island
Carla Respects Nothing is Oglala, Lakota from Wounded Knee, South Dakota on Pine Ridge Reservation
Carla Takuni Oholasni