Indigenous Long Table Dinner Feast with Chef David Wolfman & Friends
Description
"From The Land": An Indigenous Culinary Experience!
Celebrate National Indigenous Peoples Day in Canada's Capital with fabulous Indigenous food and music. Our Indigenous chefs, David Wolfman, Cezin Nottaway, and Trudy Metcalfe, will offer exquisite indigenous fusion dishes crafted from local ingredients. Our Long Table Lunch and Dinner Feasts are complimented by performances by Silla + Rise, Cris Derksen, and David Finkle & Laura Leonard.
DINNER MENU
Birch Syrup and Cranberry Wine-soaked Blueberry and Blackcurrant Shooter (garnished with Greek Yogurt and Fresh Mint)
Roasted Corn, Red Pepper, and Cauliflower Salad with Dandelion Greens and Wild Rice, tossed in a Walnut and Juniper Berry Vinaigrette
Elderflower-infused Tomatoes with Mushrooms, Avocado and Garlic Aioli (garnished with Fresh Thyme and Sumac Spice)
Sunchoke and New Potato Salad with Spruce Tip-infused Asparagus tossed in a Herb Vinaigrette (garnished with Blackened Mint Dust)
Braised Bison Osso Bucco in a Red Wine and Herb Sauce


DAVID WOLFMAN
Chef David Wolfman, member of the Xaxli'p First Nation, is an internationally recognized expert in wild game and traditional Indigenous cuisine, as well as being a classically trained chef. He has been a culinary arts professor at George Brown College in Toronto since 1994 and is the executive producer and host of Cooking with the Wolfman, formerly aired on APTN in Canada and currently airing on FNX and NativeFlix in the US.http://www.cookingwiththewolfman.com/


CEZIN NOTTAWAY
Cezin Nottaway is an Alqonquin Anishnabe from Rapid Lake Quebec, born and raised. She is a mother of two. She is the owner and founder of the award-winning company, Wawatay Catering. Wawatay Catering specializes in Anishnabe cuisine with a modern twist, inspired by recipes from her kokom (Grandmother). Wawatay is her family name and it means Northern Lights in Algonquin. The Northern Lights are the colours of the spirits of our ancestors who continue to guide us from the spirit world. Recently she was featured in the New York Times and she was honoured with a distinction award at Algonquin College. http://www.wawataycatering.com/


TRUDY METCALFE
Originally from Nain, Nunatsiavut, Trudy made Ottawa her home about 30 years ago. She has been catering since 1998. Trudy considers herself a "home cook," but others have given her the title of Chef, including other well known and respected chefs from across Canada. Trudy's priority when catering is promoting Inuit Country Food. Trudy was chosen as one of the five feature chefs by the BBC, when they came to Canada to do a series on Canada's foods. Trudy is the proud mother of two successful young women and a very proud Titi to her four-year-old granddaughter.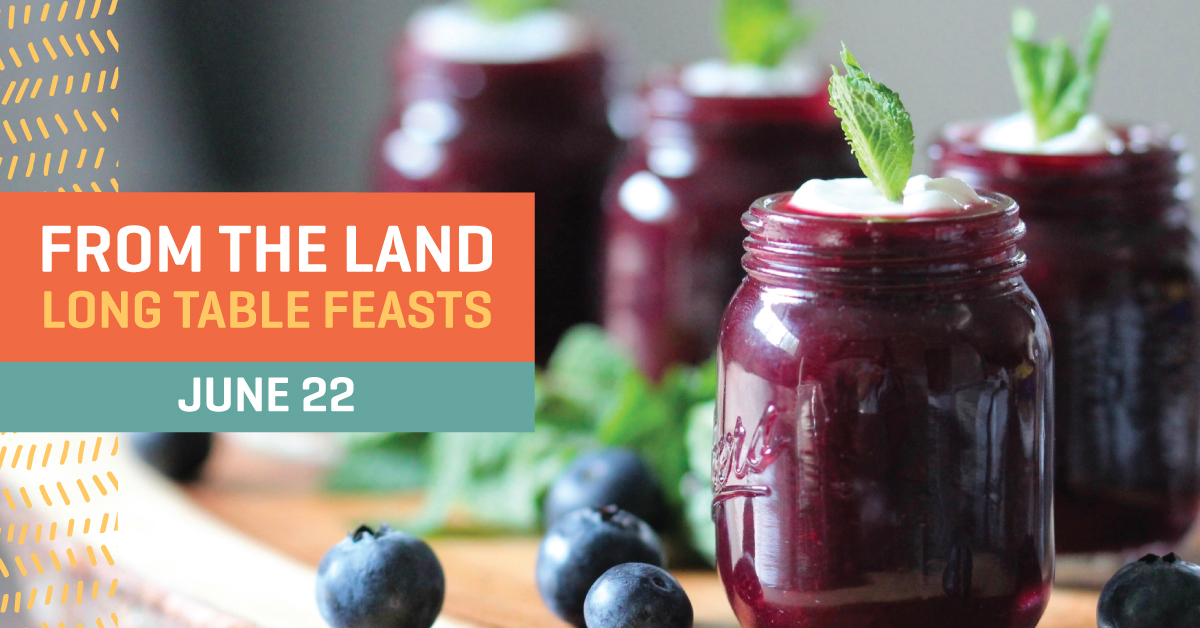 About Summer Solstice Indigenous Festival 2018:www.ottawasummersolstice.ca
Celebrate National Indigenous Peoples Day in Canada's Capital with fabulous Indigenous music, art, food and fun. Learn about Inuit, First Nations and Métis cultures. Daily FREE admission! All weekend long, everyone is welcome to the Pow Wow, Family Fun Zone, Indigenous food, art and fashion marketplace, and cultural pavilions. On June 21st, the festival hosts 5000 elementary students during "Education Day," and a free screening of Indian Horse. APTN's Indigenous Day Live Concert is on June 23rd.
NEW! A highlight of our 2018 Festival Theme, "From the Land," is our Indigenous Culinary Experience! Along with the Long Table Feasts, we offer free programming in the Indigenous Culinary Arts Pavilion (culinary demonstrations and displays) as well as elegant samples on June 23rd & 24th. Tickets onsite.
FAQs
What are my transportation/parking options for getting to and from the event?
There is limited onsite paid parking in the NCC lot. We recommend using public transit or arriving by Taxi, Uber or Lyft.
What can I bring into the event?
This event is Not licensed and no alcohol is permitted on the site. The dinner will take place Rain (under the Pow Wow Tent or Shine (in the open air). Dress appropriately for the weather. Bring your camera!
How can I contact the organizer with any questions?
For more information, please email info@summersolstice.ca or call: 613-838-5558 Ext:104
What's the refund policy?
This is a fundraising event and no refunds will be issued. If you cannot attend please pay it forward and gift someone special with the Indigenous Culinary Experience you purchased.