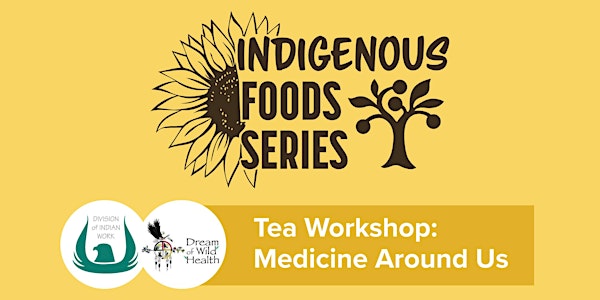 Indigenous Foods Class Series- Tea Workshop; Medicine Around Us
Presented by Seward Community Co-op, Dream of Wild Health, Division of Indian Work, & Minneapolis American Indian Center.
About this event
Join us in this virtual class as we collaborate with Dream of Wild Health, Division of Indian Work, and Minneapolis American Indian Center for a series on Indigenous foods and recipes. We'll make a series of delicious meals, drinks, medicines, and desserts using local and traditional foods as we explore nutritional and cultural significance of their ingredients. The instructors will share their expertise on sourcing, sustainability, and environmental impacts we're seeing in real time.
In this class, Derek Nicholas and Hope Flanagan will be discussing various Native teas. Teas are not just a drink- our tea is medicine used orally, used in direct contact as a wet compress, foot baths, hair rinse, or bath additive. In this workshop, we'll learn about Cedar Cranberry Tea, Bergamont Hyssop Tea, and Raspberry Tea.
Instructors:
Derek Nicholas, Division of Indian Work
Hope Flanagan, Dream of Wild Health
Join us for all of the classes in this series:
Wednesday, October 27th - Four Sisters Pasdayapi Salad
Wednesday, November 3rd- Tea Workshop; Medicine Around Us
Wednesday, November 10th- Maple Cranberry Apple Crisp with Puffed Wild Rice
Wednesday, November 17th - Bison Roast and Bison Tacos
DIY Video // October - How to Build an Underground Oven (Duck, Burdock, and Squash)
Registration is now closed. You can access the class at 6pm CST here.
-------
If you have not received a link prior to class, please check your spam folder. If you have previously unsubscribed to Eventbrite's emails, you may also not receive a Zoom link email.
If you are still having issues receiving Eventbrite emails, try their troubleshooting guide here.