IndieFilm Investor Pitching 101

Tuesday, June 30, 2015 from 6:30 PM to 9:30 PM (PDT)
Event Details

Presenter: Christopher Aguilar 
Great movie ideas, like great business ideas, are not actionable unless they get the funding and resources needed to make it happen.  Many  believe that a good idea is all it takes to get funding, but what it really takes is a good pitch. Being able to effectively deliver a pitch is critical to your success, whether you are building your team, attracting talent, or raising money.
Yet many filmmakers struggle to create and present a pitch that brings results. So, how do you develop a good pitch?  After doing a few pitch Feedback workshops, we realized that a lot of filmmakers just don't understand enough about how to make a good pitch for feedback to be useful.  So we teamed up with someone who's heard more than 2,000 pitches and helped an investment bank to raise more than 3 billion dollars for it's clients to teach you how to get the Yes.
Not going to be in San Francisco for the event?  Fear not, you can get the workshop online through VHX!
ABOUT CHRISTOPHER AGUILAR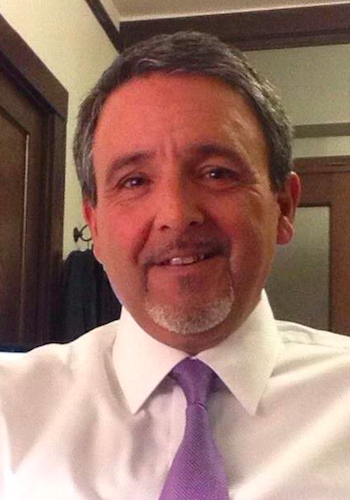 Mr. Aguilar has practiced law in San Francisco for 25 years. He is currently in practice as an outside general counsel and business consultant. Chris attended St. Mary's College and Oxford University for undergraduate studies. Mr. Aguilar has been the CEO of a small institutional broker-dealer and the general counsel for a mid-sized SF-based publicly traded broker-dealer/investment bank. Before his ten years in the financial services space, he was a trial lawyer representing clients in civil matters for a decade. Chris also worked for the San Francisco City Attorney, the Alameda County District Attorney, and has taught at the University of California, Hastings College of the Law, his alma mater.
Chris can provide insight on public speaking and advocacy through his experiences as a trial lawyer, law school professor and stage actor. Mr. Aguilar worked for 10 years at an investment bank that raised over $3 Billion dollars for its clients. He saw two pitches per day every day. While there were only a few that were film related, the concepts, methods and skills are the same – you're asking people for money. You are trying to get them to "Yes!"
A Very Special Thanks to Our Sponsors

When & Where

Samy's Camera
1090 Bryant Street
2nd Floor Event Space
San Francisco, CA 94103


Tuesday, June 30, 2015 from 6:30 PM to 9:30 PM (PDT)
Add to my calendar
Organizer
We are a group of film and media producers with the entrepreneurial spirit. We are a hub for filmmakers who think like entrepreneurs (or who want to think like entrepreneurs), creating projects that actually make money. We are a place to gather and talk about the challenges of living and working in independent film, and to meet people who can help you overcome those challenges. We are a nexus for filmmakers who realize you can't make a movie by yourself, and that there's so much more to filmmaking than just making the film. While we don't mind people who just make movies for fun, we focus on people who want to make a real career in independent film. Producer Foundry hosts town hall-style meetings to gather and discuss the goings-on in the indie film community here in San Francisco. We also have seminars providing overviews for the business of film and video, as well as in-depth workshops that teach filmmakers to think like business people. Our town halls are donation-based, our seminars are low-cost, and our workshops are reasonably priced.