IndieFilm Distribution: How to Market & Sell Your Work

Sunday, May 21, 2017 from 3:00 PM to 5:00 PM (PDT)
Event Details
PRODUCED IN COLLABORATION WITH STEVE BALDERSON AND MR PARROTT PRODUCTIONS
You are invited to attend:

INDIEFILM DISTRIBUTION
HOW TO MARKET & SELL YOUR WORK
FOR FILMMAKERS, ACTORS, MUSICIANS AND CREATIVE ARTISTS
wanting to learn about self-promotion and how to get your work out into the world!
MAVERICK MASTERCLASS INTRO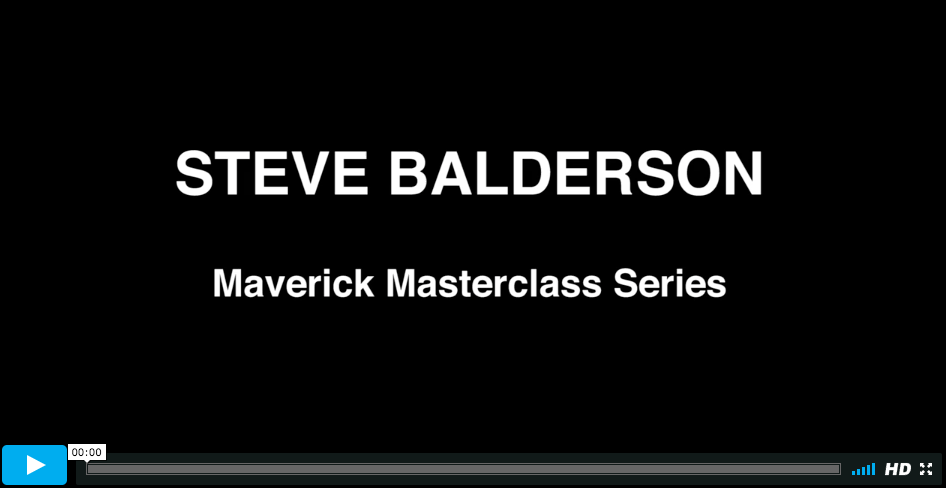 with
AWARD-WINNING FILM DIRECTOR
STEVE BALDERSON
Sunday May 21st, 2017
3pm-5pm
at
Blackbird Dance Company
305 N. Fairfax Avenue (at Beverly)
Los Angeles, CA 90036
When is the best time for you to start thinking about marketing and distribution?  
Before, during, or after writing your script?  Before, during, or after casting?  What if you already have a completed movie ready to sell?
While the best strategies are applied from the very beginning, it's never too late to work your marketing and distribution plan.  It might seem overwhelming and confusing to navigate through the distribution landscape of today's ever changing film business, but it doesn't have to.
In this workshop we will explore effective and efficient ways to market and sell your work, no matter where you are in your process. Focused around the indie film creation process, these insights can be applied by any creative artist to build a career and sell their work.
After making, selling and releasing over 15 feature films globally, Steve has a lot of secrets, tips and cautionary advice to share.
WHAT YOU WILL LEARN IN THIS MAVERICK MASTERCLASS:
Marketing:
- Effective Self-Promotion
- Different Kinds of Publicity
- Strategic Planning
- The Marketing Checklist
- Press-Kits
Distribution/Selling Your Work:
- Who are Producer's Reps, Sales Reps, Aggregators, and Distributors?
- How To Sell Your Work
- What to Know Before Signing a Contract
- The Unspoken Deliverables
We will finish the workshop with an interactive exercise for you to incorporate what you've learned!
REGISTER NOW TO GET YOUR WORK OUT TO THE WORLD.
Register here at the Early Bird price of $75 by May 12th or $100 after May 12th.
 Get a FREE download of Steve's award-winning film FIRECRACKER, now digitally remastered in Super HD.  This classic won a Special Jury Award on Roger Ebert's Best Films of the Year list and stars the great Karen Black and Mike Patton.
STUDENTS!!
If you're a STUDENT currently enrolled in a school or university (must have current, valid student ID) - as a generous sponsor has made several complimentary seats available - contact us at office@dikenga.com for a special discount code to use at registration.
For questions or more information:
Email us at office@dikenga.com
When & Where

Blackbird Dance Company
305 North Fairfax Avenue
Los Angeles, CA 90036


Sunday, May 21, 2017 from 3:00 PM to 5:00 PM (PDT)
Add to my calendar
Organizer
A Mr Parrott Co Production
Connect. Create.   This event is being produced in collaboration between Eric Parrott and the partners listed in the event page.    Visit EricParrott.com to stay connected on all our upcoming creative collaborations, productions, workshops and events. 
IndieFilm Distribution: How to Market & Sell Your Work