This ticket page is for a past year's event.
About this event
This page is for an old event. IndieCade 2020 tickets can be found here: https://www.eventbrite.com/e/indiecade-2020-anywhere-everywhere-tickets-119952425935
IndieCade Festival 2019
IndieCade Award Winners Announced!
We had a great Festival and hope to see you next week at IndieCade Europe in Paris!
 Learn more about IndieCade Festival here: indiecade.com/festival-2019/
Event Location:
Center for Media and Design Campus1660 Stewart StSanta Monica, CA
IndieCade's international festival of Independent games offer the newest and most cutting edge games and interactive experiences from around the world. This unique celebration provides a window into the future, with days of hands-on gameplay, the opportunity to meet and hear from their creators, designers, and leaders, inspirational and important sessions, workshops, help desks, interactive experiences, activities, networking, music and a lot of fun.
Join us for this incredible celebration of inspiring and joyful play.
Note: The Center for Media and Design is a division of Santa Monica College but is located on its own separate campus at 1660 Stewart St, Santa Monica, CA 90404. For more travel information go HERE.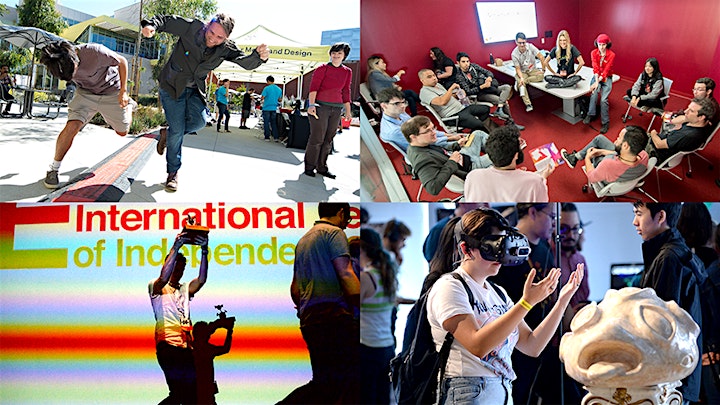 Organizer of IndieCade Festival 2019
IndieCade is organized by an expansive team of dedicated individuals who truly believe that we can make an impact on the industry and ultimately the way the world plays, understands, and is impacted by games. To this end, IndieCade supports independent game development and a series of international events showcasing the future of games.