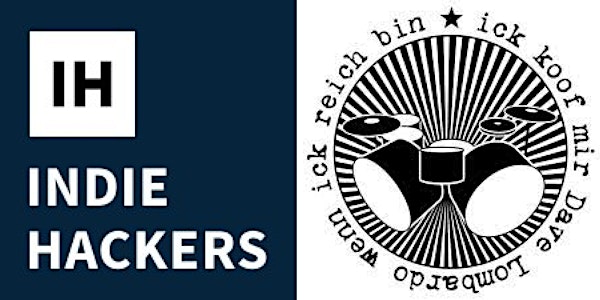 IndieBiers Berlin (bar-chat about your project over a drink)
IH Berlin meet-up at the iconic "ick koof mir Dave Lombardo wenn ick reich bin" bar in Mitte, Tuesday Nov 30 @7:30pm. Wir freuen uns, Leute!
About this event
Following the success of the last IndieBiers and after popular demand, we will be arranging another IH Berlin meet-up in the name of communion!
We work scattered across Berlin from co-working spaces and offices or from home but unite online without ever meeting offline (except for last time). Now is the time for Berlin's IH community to say hello IRL!
Some will be complete strangers and others will have met virtually through IndieHackers but most have never spent time together face-to-face... apart from those who attended IndieBiers in the past! So unless you're Satoshi Nakamoto, come join us at the bar for an hour or two (or three or four) to casually discuss what you're working on and learn something from the fellow IndieHacker next to you in return!
P.S. if you are Satoshi Nakamoto, please come along and have a pint with us <3
Organizer of IndieBiers Berlin (bar-chat about your project over a drink)