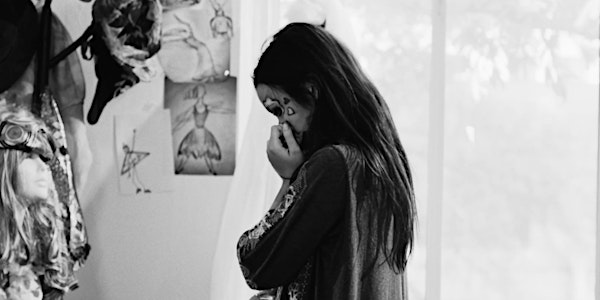 INDIE short FILM SERIES - The Women in Film Edition
The Indie Short Film Series Returns for its 8th Installment with Some of Today's Most Talented Women Filmmakers - Women in Film Edition
When and where
Location
Vinegar Hill Theatre 220 Market Street Charlottesville, VA 22902
About this event
The INDIE short FILM SERIES returns for its 8th installment on Saturday, Sept 24, 2022 - 7:30pm at the Vinegar Hill Theatre in Charlottesville, Virginia. This special installment is the Women in Film Edition, celebrating women filmmakers. Films qualified to be screened in this edition must be written or directed by a woman telling a story about women.
The Series features up to 7 short films, followed by a filmmaker's panel discussion. Many of the previously screened films have appeared at the Sundance Film Festival, Tribeca. and many others.
The founder of the Series, Ty Cooper, is an award winning writer, director and producer. He is one of the producers on a period film titled, Runaway, by director and writer, Eric Hurt, which features McKinley Belcher (Netflix's Ozark). His most recent film, Amanda, is spot touring the country and has won awards such as Best Short Drama, Best Narrative Short and Best Ensemble Cast in a Short Film. He co-founded a film festival in 2005, served as a programming consultant for a film festival in Norfolk, VA, currently the Outreach and Promotion Consultant for the Virginia Film Festival since 2017, and volunteers for the Sundance Film Festival since 2015 to date.
Bringing film opportunities to Virginia is a passion of Cooper's and he is determined to enhance Charlottesville's film cultural landscape. Virginia's slogan is "Virginia is for Lovers", but Cooper believes the word filmmakers should be incorporated. He states, "I believe regularly showcasing short films and filmmaking panel discussions can provide the opportunity for enthusiasts or aspiring filmmakers to enter the local film industry." To build a local film industry, we must have active filmmakers, according to Cooper.
Vinegar Hill Theatre serves as the home for the INDIE short FILM SERIES since 2019. It was chosen as the the event's home due to it serving as Charlottesville's only true independent movie theater in full support of independent filmmakers. The doors were closed for over a year when Covid-19 caused national shut downs of movie theaters and halted filmmaking in general. With nearly 200 seats and a DCP projector and non-DCP way of projecting, the theater offers a great viewing experience for patrons and visiting filmmakers have walked away very happy after screening at the Series.
On Saturday, December 3rd, the doors of Vinegar Hill Theatre open at 7:00p and the screenings commences at 7:30pm. Get your tickets early by and bring your photo ID to pick up your tickets. The theatre is located at 220 West Market Street, Charlottesville, VA 22902. Tickets are only $20. This event is sponsored by Lifeview Marketing & Visuals, Denise Ramey Real Estate and C'ville Weekly
If your company/organization is interested in sponsoring this event or installments in the future, please contact the event organizer by email: asureshot1@gmail.com