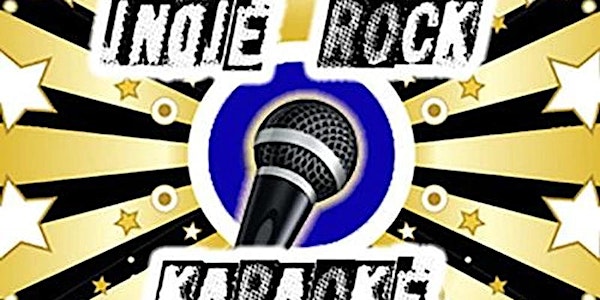 Location
DC9 Nightclub
1940 9th St NW
Washington, DC 20001
with karaoke.sexy host Jonathan
About this event
Proof of Vaccination REQUIRED
DC9 will require proof of vaccination for entry. Physical card or digital photo will be accepted. Proof of vaccination must match name on photo ID and will be checked at the door.
You can find more information HERE.
Things change quickly and we are all in the same boat trying to navigate and do our best to keep our concerts and communities safe. We appreciate your patience and understanding with our staff as we navigate this together. Thank you for your cooperation & continued support!
This is an ever changing situation and we reserve the right to change these policies at any time.
karaoke.sexy host Jonathan welcomes you to the DC9 MAIN STAGE
DC9 Mainstage.
The Words Come And You Sing Them.
Everyone's a Winner.
All singers win prizes made of VINYL that will ACTUALLY PLAY THE NOISES.
This is a free event that's free.
This month's indie-rock karaoke will be on the MAIN STAGE of DC9, where you can sing along with our usual curated, locally sourced, organic, grass-fed, artisanal tracks from, INCLUDING BUT NOT LIMITED TO, Beat Happening, Belle & Sebastian, Built to Spill, car seat headrest, the Drums, Elliott Smith, Gang Of Four, Guided By Voices, Husker Du, Japandroids, Johnny Thunders, Ladytron, Le Tigre, Liz Phair, Los Campesinos!, Mission of Burma, Modest Mouse, Mudhoney, The National, New Pornographers, New York Dolls, Nick Cave & The Bad Seeds, Of Montreal, Pavement, Pixies, PJ Harvey, Pretty Girls Make Graves, R.E.M. The Replacements, Richard Hell and the Voidoids, Rilo Kiley, Rufus Wainwright, Shins, Sleater-Kinney, Sonic Youth, Spoon, Stereolab, Superchunk, and Tame Impala, Wilco, Wire and MOAR!!!!!!
You can see our current songlist here:
ALSO JOIN OUR FB GROUP FOR NEWS & INFO
Reminder that DC9 WILL require proof of vaccination for any scheduled event for entry. Please see https://dc9.club/maskmandate for details.
indie rock KARAOKE

karaoke.sexy host Jonathan welcomes you to the DC9 MAIN STAGE

DC9 Mainstage.

The Words Come And You Sing Them.

Everyone's a Winner.

All singers win prizes made of VINYL that will ACTUALLY PLAY THE NOISES.

This is a free event that's free.

This month's indie-rock karaoke will be on the MAIN STAGE of DC9, where you can sing along with our usual curated, locally sourced, organic, grass-fed, artisanal tracks from, INCLUDING BUT NOT LIMITED TO, Beat Happening, Belle & Sebastian, Built to Spill, car seat headrest, the Drums, Elliott Smith, Gang Of Four, Guided By Voices, Husker Du, Japandroids, Johnny Thunders, Ladytron, Le Tigre, Liz Phair, Los Campesinos!, Mission of Burma, Modest Mouse, Mudhoney, The National, New Pornographers, New York Dolls, Nick Cave & The Bad Seeds, Of Montreal, Pavement, Pixies, PJ Harvey, Pretty Girls Make Graves, R.E.M. The Replacements, Richard Hell and the Voidoids, Rilo Kiley, Rufus Wainwright, Shins, Sleater-Kinney, Sonic Youth, Spoon, Stereolab, Superchunk, and Tame Impala, Wilco, Wire and MOAR!!!!!!

You can see our current songlist here:

ALSO JOIN OUR FB GROUP FOR NEWS & INFO

Reminder that DC9 WILL require proof of vaccination or negative covid test taken within 48 hours of any scheduled event for entry. Please see https://dc9.club/maskmandate for details