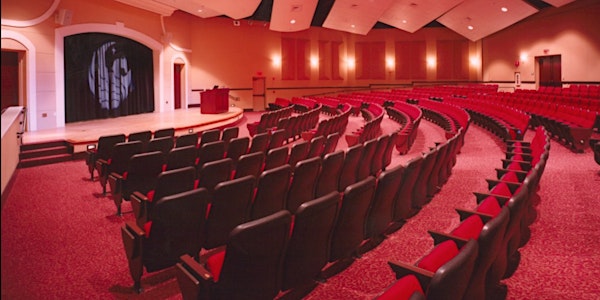 Indie music showcase
The Indie Music Showcase put on by PMG 1 will feature 3 artists from Central Florida who are working on gaining a larger fan base.
Date and time
Thursday, April 20 · 12 - 2pm EDT
Location
Darden Auditorium 9907 Universal Blvd Orlando, FL 32816
About this event
Doors open at 11:30
The opener is Emily Caudill, a 23 year old singer/songwriter originally from Sterling, Virginia. She strives to send out positive messages with the help of my voice and guitar. She love writing music that people can relate to because it creates bonds and connections, even if we are not directly together.
Shak artist bio coming soon.
The last artist to perform is Maceo Boone known by his stage name, Maceo, is an up-and-coming artist who is unapologetically himself letting go of all his insecurities, narcissism, and ego. He expresses in his lyrics how he lets go of issues by allowing himself to be vulnerable while staying grateful and humble even through karma, heartbreak, and trauma with euphoric music in the background. If you like Childish Gambino, he has a similar vibe and he references in his first post on his Instagram when Donald Glover, in his Chicken and Futility short film, said "So this moth, everything in it's telling in to do exactly what it's doing like it's doing the right thing but it's just the wrong light like, it's just it's just it's just it's doing exactly what it's supposed to but it's the wrong light. So it just kinda bummed me out it just seemed so futile". To reference his Instagram visit: https://www.instagram.com/official.maceo/. He also has his other social links such as his Spotify, Soundcloud, Apple Music, Twitter, YouTube, and Instagram on his website which you can visit: https://linktr.ee/TheLiight. Featured on his website is his newest music video which was written, performed, directed, and edited all on his own called "untitled". Watch his video: https://youtu.be/0n8ljOznPdA. If you are interested in learning more about the artist Shoutout Miami wrote an article in an interview with Maceo which you can read here: https://shoutoutmiami.com/meet-maceo-boone-musician/. Maceo is a strong artist with his persistence to never give up and will work towards making progress to create a community that is growing to find the right light.
Agenda
12:00 PM - 12:30 PM
Emily Caudill