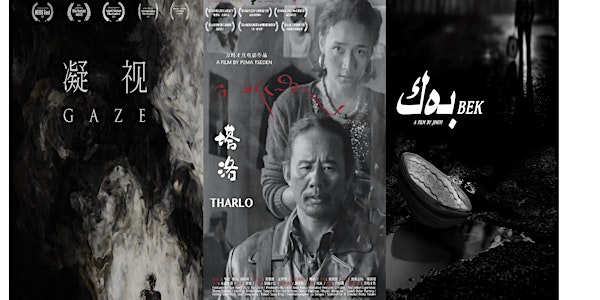 Indie Chinese Cinema Week Screening - GAZE+BEK+THARLO
Short film Gaze Short film Bek The film festival does not have refund policy. Feature film Tharlo
When and where
Location
SİNEMA TRANSTOPIA Lindower Straße 21 - 22 #HAUS C 13347 Berlin Germany
Refund Policy
Refunds up to 1 day before event
About this event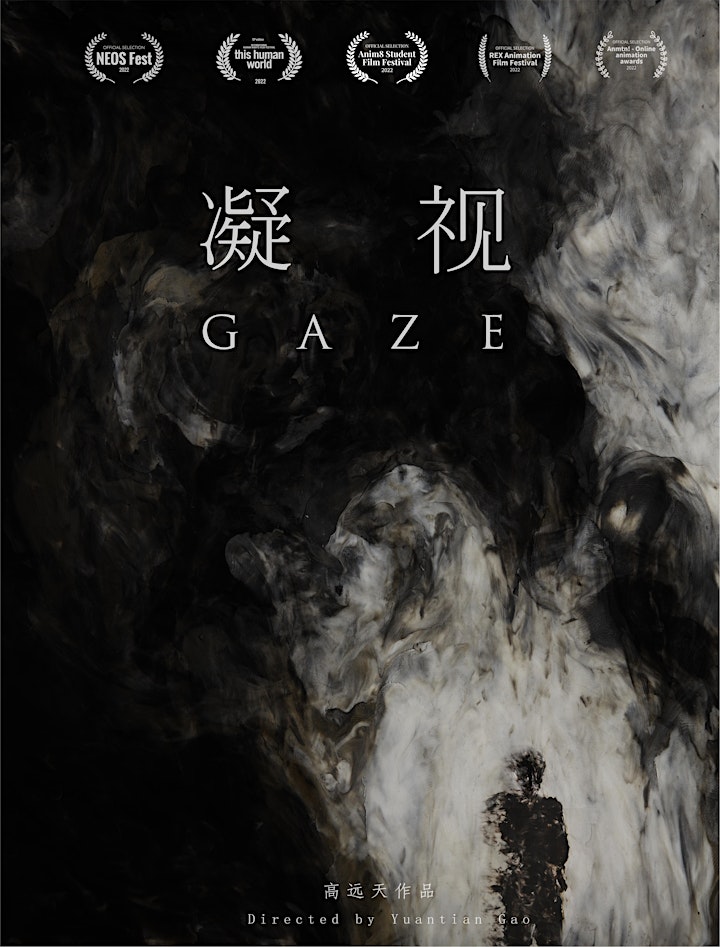 GAZE
Dir. Yuantian Gao|Animation technique: Clay|China|3 min|OV with EN subs
The film is based on Szymborska's poem "Vietnam" . From the beginning to the end, the film adopts a subjective perspective, using subjective feelings to gradually lead viewers to immerse into the historical scene.
About the Director
Gao Yuantian (1992) is a Chinese artist. He is currently studying animation, film, and media art at the Academy of Media Arts Cologne (KHM) (2020). His works are mostly video works and installations. He tends to connect with the nature of biological materials, utilizing the power of the materials themselves to construct new languages.
Awards
CortiSonanti International Short Film Festival 2022
REX Animation Festival 2022
Anmtn! Online Animation Awards 2022
International Human Rights Film Festival 2022
Anim8 Student Film Festival 2022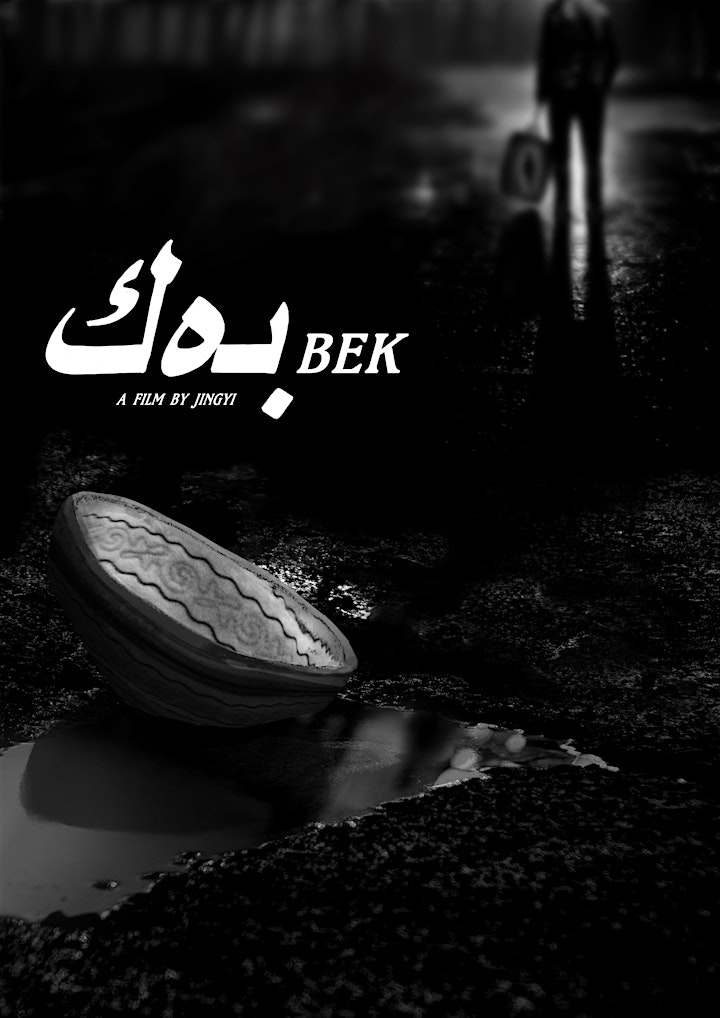 BEK
Dir. Jing Yi|China, Xinjiang|16 min|OV with EN subs
After his search for Bek failed for many years, Arsin finally gets the clue about Bek. Therefore, he decides to return to their common hometown to find Bek, but he doesn't expect that things get far more complicated than what he imagines and sees from the surface…
About the Director 
Jing Yi, a post-90s born and raised in Xinjiang, China. graduated from Beijing Film Academy.
Representative works : Bek(Kazakh); You Are Still A Calm Bride(Chinese); Manlika(Uyghur); Bukowski(Sibe);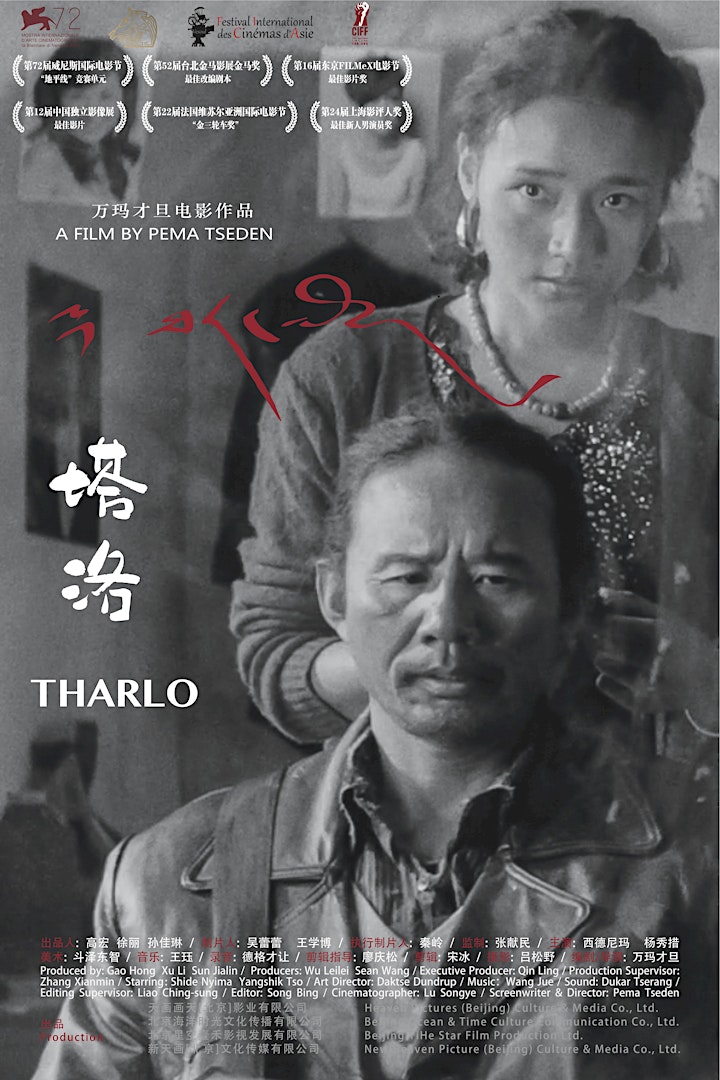 Tharlo
Dir. Pema Tseden|China|123 min|OV with EN&CN subs 
Tharlo is an orphan. He herds sheep for other people. He has grown a ponytail, so people simply call him Ponytail. Thar is now in his forties, and he has yet to have his first woman. He has a remarkable memory. He can recite Chairman Mao's quotations but can't remember his name. Tharlo goes to town to take a photo of his identity card. He meets a girl in the barber's shop, and thus embarks on the journey to search for his true self. But this journey of self-discovery only leads him to gradually lose himself.
The film is written and directed by Pema Tseden, an emerging leading figure in the contemporary Tibetan cinema. Outlining the bleakness and solitude of the Tibetan land in the slowness and calmness of masterful back-and-white moving images, Tharlo documents the day-to-day feeling of disorientation and loss of a new generation of Tibetans, caught in between the past and the future.
About the Director
Pema Tseden is a Tibetan director, screenwriter and author. His published works, in both Tibetan and Chinese, include Temptation, The Color of Death, and Tharlo. His works have received numerous literary awards and have been translated into English, French, German, Japanese, and Czech. 
His films include The Silent Holy Stones, The Search, Old Dog, Tharlo, Jinpa and Balloon. From his realistic, meticulous portrayal of his native land, people have a new understanding of Tibetan culture and its living conditions. His films have been nominated at the Venice International Film Festival, Locarno International Film Festival, Toronto International Film Festival and other major international film festivals, where they have received Best Picture, Best Director, Best Adapted Screenplay Awards and over forty other domestic and international prizes. 
His latest film Snow Leopard is in the post-production stage.
Awards
Venice Film Festival (2015) Venice Horizons Award [Nominee]  - Pema Tseden
Golden Horse Film Festival (2015) Golden Horse Award [Winner] Best Adapted Screenplay - Pema Tseden; 
Golden Horse Award [Nominee] Best Director - Pema Tseden; 
Golden Horse Award [Nominee] Best Feature Film; 
Golden Horse Award [Nominee] Best Cinematography - Songye Lu