Sales Have Ended
Ticket sales have ended
We're looking forward to welcome you in Stuttgart to attend the INDIANER INUIT: DAS NORDAMERIKA FILMFESTIVAL [7] 2018 Yours Festival Team
Sales Have Ended
Ticket sales have ended
We're looking forward to welcome you in Stuttgart to attend the INDIANER INUIT: DAS NORDAMERIKA FILMFESTIVAL [7] 2018 Yours Festival Team
Description
(Englisch description of the festival below. Thank you...)
"UP RISE – EARTH AND WATER
INDIANER INUIT: DAS NORDAMERIKA FILMFESTIVAL (7) 18.- 21. Januar 2018
Unter der Schirmherrschaft des American Indian Film Institute und Festival San Francisco, des Dreamspeakers International Aboriginal Film Festival Edmonton, Kanada, und der UNICEF, findet INDIANER INUIT: DAS NORDAMERIKA FILM FESTIVAL (7) vom 18.- 21. Januar 2018 im Stuttgarter TREFFPUNKT Rotebühlplatz (vhs Stuttgart) bereits zum siebten Mal statt. Das Motto lautet "UP RISE – EARTH AND WATER".
Feierliche Eröffnung des Festival ist am Donnerstag, 18. Januar um 18.00 Uhr im Robert-Bosch-Saal des TREFFPUNKT Rotebühlplatz.
Festival der Begegnung – indigene Gäste begleiten Festival
INDIANER INUIT: DAS NORDAMERIKA FILM FESTIVAL legt großen Wert auf persönliche Begegnung und Gespräche. Daher begleiten renommierte indigene Filmschaffende als kompetente Gesprächspartner das Festival. Mit ihrem Engagement werden sie erheblich zum Erfolg der Veranstaltung beitragen.
UNICEF-Repräsentantin während des Festivals ist die bekannte und mit dem Golden Globe ausgezeichnete Schauspielerin und Regisseurin Irene Bedard (Cree, Inupiaq), die zu den gefragtesten indigenen Schauspielerinnen Nordamerikas zählt. Die Künstlerin hat inzwischen mit "Sleeping Lady Film Walking Giants Productions" ihre eigene Produktinsfirma egründet.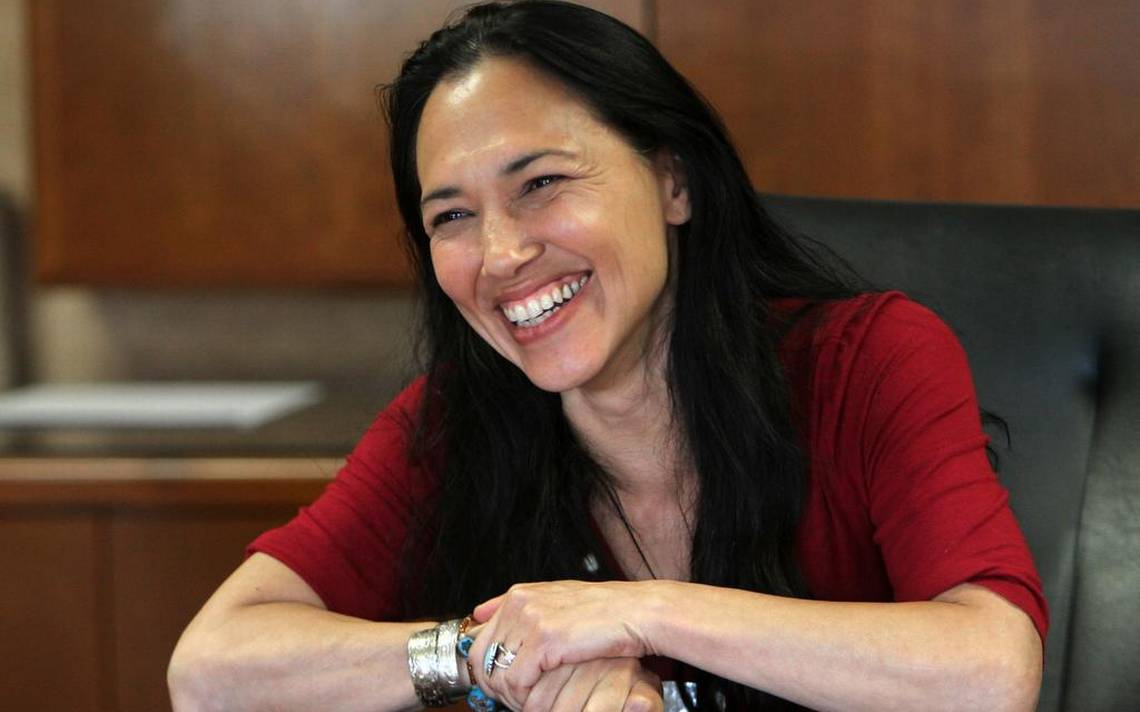 Irene Bedard (Cree, Inupiaq)
Mit Chief Caleen Audrey Sisk wird erstmals ein weiblicher Häuptling erwartet. Caleen Audrey Sisk ist spirituelle Führerin der Winnemem Wintu in Nordkalifornien. Sie wird im Rahmen der Eröffnungsfeier mit dem "Festival Award For Water And Environment Protection" geehrt, da sie sich seit vielen Jahren für die Wasserrechte der indigenen Bevölkerung und den Schutz der Lachse einsetzt.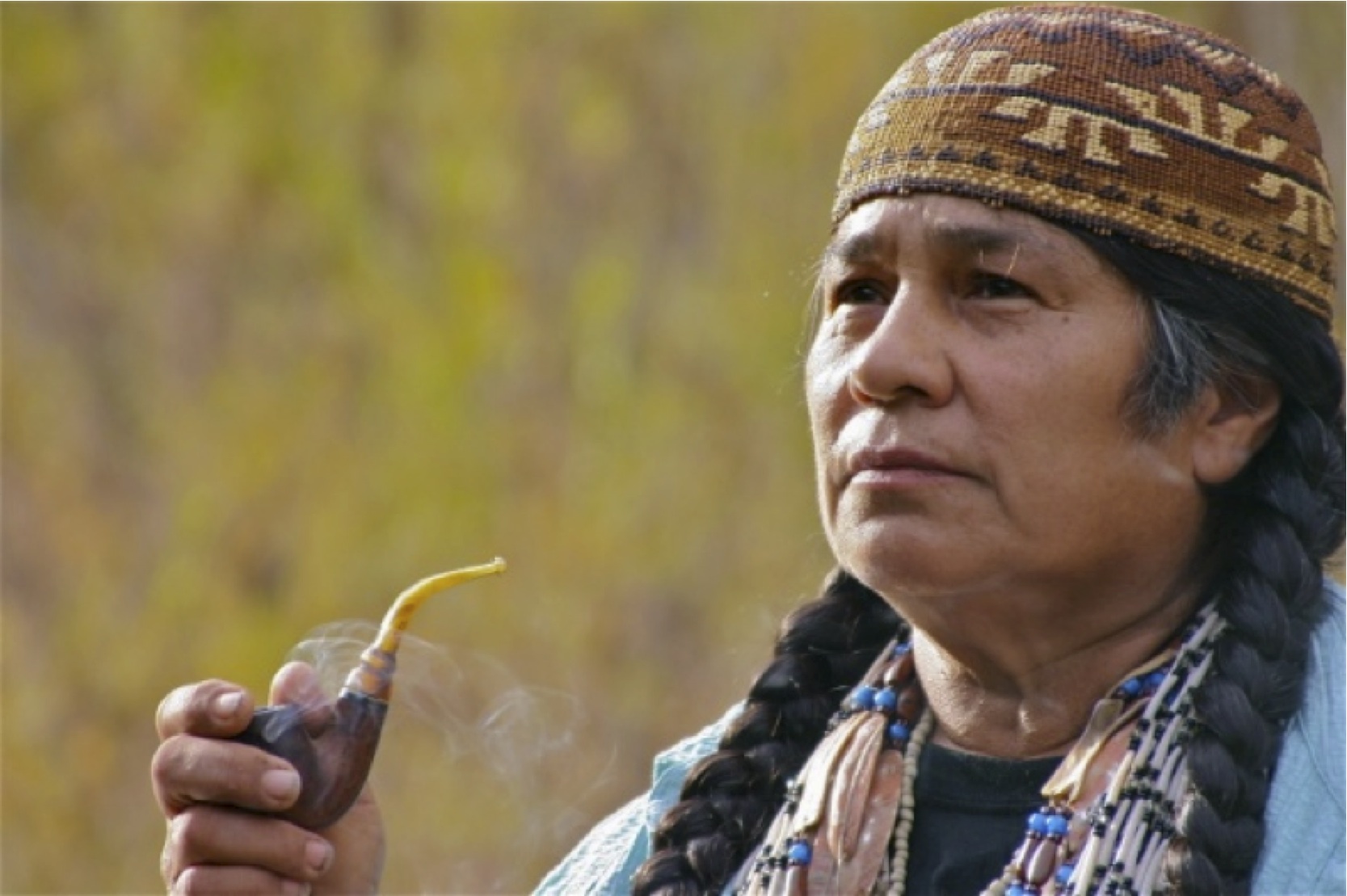 Chief Caleen Audrey Sisk
Aus Kalifornien reisen mit Raye Zaragoza und Goodshield Aguilar zwei junge, aufstrebende Musiker nach Stuttgart, die im Rahmen des Festivals drei Konzerte geben werden und ihre Musikvideos präsentieren. Raye Zaragoza hat im Frühjahr den beehrten "Honesty Oscar Award 2017" für "Best Song" gewonnen, Goodshield Aguilar ist ,neben seinem Talent als Singer & Songwriter, bei der "Buffalo Field Campaign" in Montana engagiert, die sich seit vielen Jahren für den Schutz der Bisons einsetzt.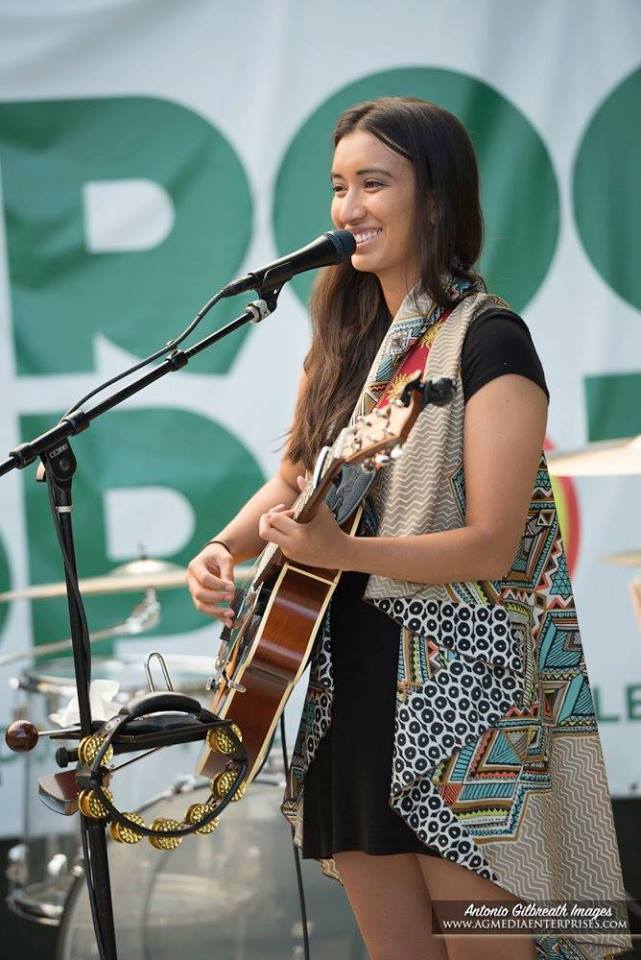 Raye Zaragoza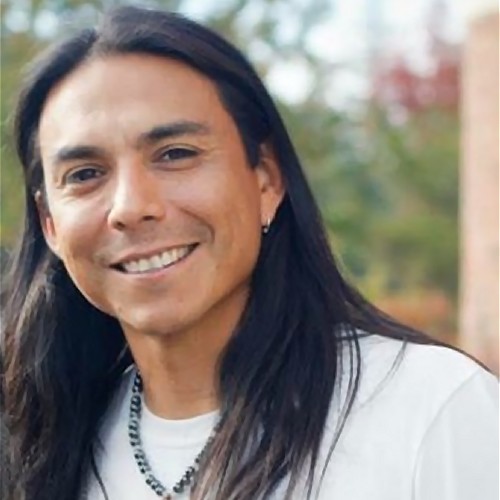 Goodshield Aguilar
Partner des Filmfestivals
American Indian Film Institut und Festival (AIFI/AIFF) San Francisco, Dreamspeakers Indigenous Film Festival Edmonton, Kanada, UNICEF, Universitäten Konstanz und Bremen, d.a.i. Tübingen, in Stuttgart: TREFFPUNKT Rotebühlplatz (vhs), Linden-Museum, Deutsch-Amerikanisches Zentrum (DAZ)
Weitere Informationen:
Homepage: www.nordamerika-filmfestival.com
Facebook: https://www.facebook.com/pages/INDIANER-INUIT-DAS-NORDAMERIKA-FILMFESTIVAL/113127684301?fref=ts
(Englisch description of the festival)
INDIANER INUIT: DAS NORDAMERIKA FILMFSTIVAL is unique in Europe and has built up an outstanding reputation since ist started in 2004. With its attractive film program, indigenous guests, and impressive educational and cultural activities INDIANER INUIT: DAS NORDAMERIKA FILMFESTIVAL is a culture event that is receiving growing attention in Europe, the USA, and Canada.
In January 2018 the 7th INDIANER INUIT: DAS NORDAMERIKA FILMFESTIVAL will again present films that provide insight into the present and past oft the indigenous peoples in North America, whose filmmakers nowadays take charge of things themselves, operating the cameras, writing scripts and filling the roles. European audiences have had little experience of their viewpoint and it sparks curiosity and questions. It is therefore of great value that indigenous guests from the USA and Canada accompany the festival and, in dialogue with the audience, to deepen our understanding oft he topics and discuss current developments.
INDIANER INUIT: DAS NORDAMERIKA FILMFESTIVAL stands for innovation, education, and cultural exchange. It communicates the cultural diversity and complex living conditions of indigenous peoples in North America at a very high level and addresses the issue that arise when encountering the unfamiliar. The numerous opportunities to enter into a real two-way personal and intercultural dialog are highly appreciated by the visitors and indigenous guests alike.
More Information:
Homepage: http://www.nordamerika-filmfestival.com/about-the-north-american-native-film-festival.html
Facebook: https://www.facebook.com/pages/INDIANER-INUIT-DAS-NORDAMERIKA-FILMFESTIVAL/113127684301?fref=ts