Description
Indianapolis Women in Digital OPEN June Meetup
Heard of Women in Digital but unsure what it means to be a member? Attend this OPEN Meetup to learn what we are all about. This event is FREE to attend, and we do not hold open events often, so make sure to gather your squad, and connect with the empowering Members of WID. You will also get to meet your Indianapolis City Champion and Board!
This month's theme: Email Marketing
Does anyone actually need more email? We all know that inboxes are getting more crowded by the minute - and yet - email marketing is still one of the highest converting forms of digital marketing around. This month we explore how to get the most out of your email list; covering topics from what kind of subject lines to use, how to make your emails readable, what to actually email people, to the "don'ts" of email marketing that will land your messages in the spam folder.
Agenda:
6:00pm – 6:30pm: Check-in. Mix + Mingle

6:30pm - 6:40pm: News + Updates from the Board
6:40pm – 7:10 pm: Asks + Gives. Led by Women in Digital Founder, Alaina Shearer. Learn about the history and founding of Women in Digital and the benefits of Membership, and experience the power of Asks + Gives.
7:10pm - 7:15pm: Break
7:15pm - 7:45pm: Guest Speakers Panel; Lavon Simpson, B2B Email Marketing Manager, PERQ; Leslie Lewis, Sr. Account Manager, Willow Marketing + Jamie Lindle, Campaign Manager, Levementum

7:45pm - 8:00pm: Individual Asks + Gives, and open networking, continues. Members trade their power by asking for, and giving, support, advice, and favors.
Guest Speakers:
Alaina Shearer, Founder + CEO, Women in Digital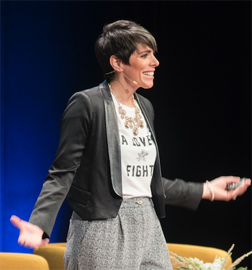 Alaina is the Founder and Original Member of Women in Digital, a ground breaking 1300+ member organization uniting women in digital creative professions behind one purpose – to empower each other through one another. She founded Women in Digital in June of 2016. Also find her podcasting for Women in Digital's Slings & Arrows, contributing to AdWeek, wrangling she and her husband's four children, and managing her digital agency Cement Marketing. Connect on LinkedIn.
Lavon Simpson, B2B Email Marketing Manager, PERQ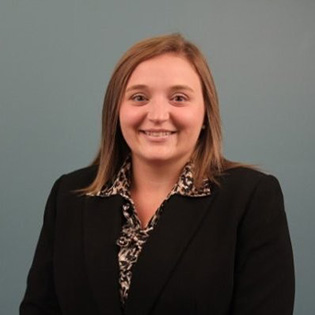 Leslie Lewis, Sr. Account Manager, Willow Marketing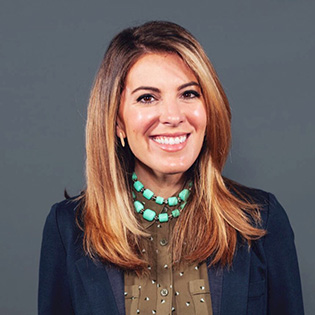 Jamie Lindle, Campaign Manager, Levementum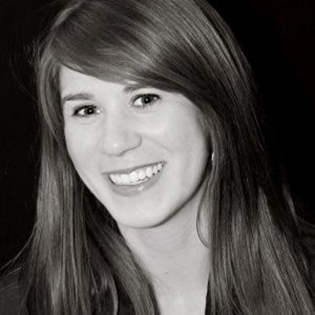 Our mission:
Your digital talent makes you one of the most powerful women on the planet. Together, we join to share our knowledge, to inspire each other, and to be empowered by that strength. Our mission is to connect women in digital through engaging and educational events, and to enable them with the confidence and tools necessary to exchange their power. Learn more about Women in Digital here.
Testimonial:
"I recently attended my first Women in Digital meet up and it was unlike any other 'networking' event. While every person in the room was there in a professional capacity, there was an undercurrent of shared values, shared struggles, and shared desire for change.
It was a powerful experience to see women band together to raise each other up in a way that only women can. I can't recommend joining Women in Digital enough. This is a professional community that feels like the home we never knew we needed, but have always been seeking." - Alaura Weaver, Copywriter + Content Strategist
Who should attend?
All women in digital creative, marketing, advertising, and tech fields are welcome. Our members have a digital focus within the marketing, advertising, and communications industries. From content strategists to designers, developers to social marketing pros and CMOs – you are all women in digital and all welcome at our events.

This meetup is open to non-members. Join here.

Please do not attend if you have a sales motivation. Soliciting our attendees and members for business or sales is strictly prohibited. If you do so, you will kindly be asked to leave OR you can officially sponsor us (a better option).

Men, we prefer you not attend our member meetups. Why? By nature, when faced with challenges, women respond by creating community. This is ours. Would you like to support us? There are so many ways:​
If you are interested in sponsoring this event or others, please contact Renee at renee@womenin.digital
Thank you to our sponsors:
Pattern89 uses the power of data science to help brands improve their paid social results. Combining this cutting-edge data science, with a next-generation data co-op and a strong team of paid social experts, companies can use the Pattern89 platform to
improve ad performance, gain valuable insights across social channels and maximize return on ad spend.
Along with advancing the world of paid social, Pattern89 wants to advance the world of work with its core company values, including doing what's best for the team and building a company that represents our country.



Founded in 1946, VonLehman is a forward-thinking CPA and business advisory firm that deftly guides closely held businesses, nonprofits and governmental entities through the rough terrain of an ever-changing landscape. With offices in Kentucky, Ohio and Indiana, our firm of 120+ employees is one of the largest private CPA and Advisory Firms in the region, one of the Cincinnati Business Courier's "Best Places to Work," Inside Public Accounting (IPA)'s "Top 200 Firms," and one of United Way's regional "Live United 100." Our consistent growth is attributed to our dedication to clients, our employees and a long-standing commitment to the community.
Thanks to our venue partner: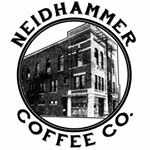 The Neidhammer - Indy's most unique and artistically restored space for affordable events. Magical weddings, performances with perfect acoustics, inspiring meetings and conferences and Latin Dance nights are all happening now on our 3rd floor. Our second floor Co-Work Studio and Conference Room is Indy's up and coming space to do brilliant work. And with Neidhammer Coffee and Ash & Elm Cider Company on the first floor, there's isn't a more perfect place to plan your next event, meeting, conference, performance, or genius idea!
Parking: