Description
Indianapolis Women in Digital OPEN April Meetup
Heard of Women in Digital but unsure what it means to be a member? Attend this OPEN Meetup to learn what we are all about. We do not hold open events often so make sure to gather your squad, and connect with the empowering Members of WID. You will also get to meet your Indianapolis City Champion and Board!
April's Theme: Know Your Value
This month we're focusing on the tough stuff - talking about value. Prepare to leave fired up, knowing your worth, and how to negotiate it. After the talks, network and get to know your fellow members, and practice exchanging your Asks + Gives.
Agenda:
6:00pm - 6:20pm: Check-in. Mix + Mingle
6:20pm - 6:30pm: News + Updates from the Board
6:30pm - 6:50pm: Toni Richins, Co-Founder, HRtisan Solutions
6:50pm - 6:55pm: Break

6:55pm - 7:15pm: Panel - Jenny Banner, CEO, SmallBox; Theresa Koch, Director, Talent Acquisition + Development, Emplify
7:15pm 7:45pm: Asks + Gives with WID Indianapolis City Champion Jenna Kienle - Members trade their power by asking for, and giving, support, advice, and favors.
7:45pm - 8:00pm: Individual Asks + Gives, and open networking continues.
Tickets:
FREE for Members
$25 for non-members. Become a Women in Digital Member here.
Guest Speakers:

Toni Richins, Co-Founder, HRtisan Solutions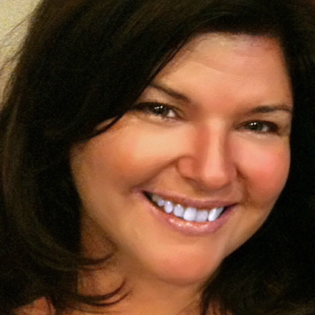 Panelist - Jenny Banner, CEO, SmallBox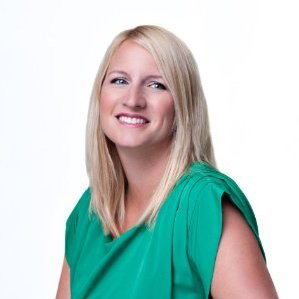 Jenny helps organizations design, develop, and build business solutions. She acutely understands the human side of change. Jenny has created and implemented organizational improvements in the areas of sales, advertising, performance management, training, software, and non-profit membership. Jenny is the CEO of SmallBox, an agency focused on brand identity, creative services, and web/digital design. They use a human-centered approach and empathy research methods to understand audiences and drive innovation. SmallBox is a group of designers, storytellers, and task-masters that help companies discover who they truly are, and understand the people they serve. Connect with Jenny.
Panelist - Theresa Koch, Director, Talent Acquisition + Development, Emplify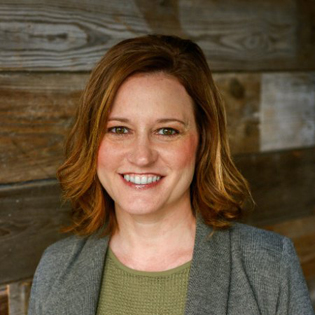 Theresa's HR and recruiting career spans nearly 20 years, with the majority in the tech industry. She has worked with some of the top tech companies including Aprimo, ExactTarget, and Salesforce. Theresa is involved in the IndySHRM community, and is an avid dog rescue supporter. In her free time, she enjoys hanging out with her own fur baby, Pepper, and husband, Steve. Connect with Theresa.
Asks + Gives - Jenna Kienle, WID Indianapolis City Champion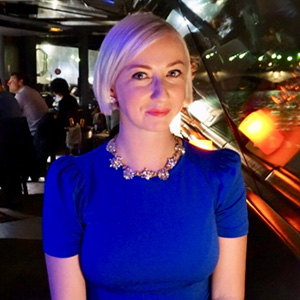 Jenna is the Director of Marketing at Levementum and the Indianapolis Women in Digital City Champion. At Levementum, she oversees brand strategy, communications, and digital marketing strategy. Jenna is passionate about travel, wine, cheese, and cat videos. Connect with Jenna.
Our mission:
Your digital talent makes you one of the most powerful women on the planet. Together, we join to share our knowledge, to inspire each other, and to be empowered by that strength. Our mission is to connect women in digital through engaging and educational events, and to enable them with the confidence and tools necessary to exchange their power. Learn more about Women in Digital here.
Testimonial:
"I recently attended my first Women in Digital meet up and it was unlike any other 'networking' event. While every person in the room was there in a professional capacity, there was an undercurrent of shared values, shared struggles, and shared desire for change.
It was a powerful experience to see women band together to raise each other up in a way that only women can. I can't recommend joining Women in Digital enough. This is a professional community that feels like the home we never knew we needed, but have always been seeking." - Alaura Weaver, Copywriter + Content Strategist
Who should attend?
All women in digital creative, marketing, advertising, and tech fields are welcome. Our members have a digital focus within the marketing, advertising, and communications industries. From content strategists to designers, developers to social marketing pros and CMOs – you are all women in digital and all welcome at our events.

This event is open to non-members. If you are interested in joining WID, learn more about our membership here. If you choose to sign up for Membership at the event, your $25 ticket price will be applied towards it, making your first month of Membership FREE!

Memberships are currently on sale in Indianapolis and going quickly, be one of the first 100 members to take advantage of our low, Founding Member monthly membership rate of $25/month or $250/year.

Please do not attend if you have a sales motivation. Soliciting our attendees and members for business or sales is strictly prohibited. If you do so, you will kindly be asked to leave OR you can officially sponsor us (a better option).

No men allowed. Sorry guys, this event is exclusive to women, and those who identify as women.
If you are interested in sponsoring this event or others, please contact Renee at renee@womenin.digital
Thank you to our venue partner:
The Neidhammer - Indy's most unique and artistically restored space for affordable events. Magical weddings, performances with perfect acoustics, inspiring meetings and conferences and Latin Dance nights are all happening now on our 3rd floor. Our second floor Co-Work Studio and Conference Room is Indy's up and coming space to do brilliant work. And with Neidhammer Coffee and Ash & Elm Cider Company on the first floor, there's isn't a more perfect place to plan your next event, meeting, conference, performance, or genius idea!
Parking: