Description
Online registration has closed but race day registration will be available starting at 5:00 p.m. at the west side of Monument Circle.
Named one of the Best Mile Races in the US by Shape.com, the 2nd annual Monumental Mile will take place on Thursday, June 4th in downtown Indianapolis. Run straight down Meridian Street to join the party at Monument Circle and bring yourself 5,280ft closer to November! Kids, ages 5 and up, are invited to join us in our Youth Mile (17 & under). New this year! Run with the whole family at the Community Mile.
For our extreme athletes we have created the Monumental Triple Mile Trial. Entrants will run in each of the three divisions for their respective gender (masters, open and elite) and prizes will be awarded to the fastest Triple Mile Trial participant in each wave, in addition to prizes to the overall combined winners.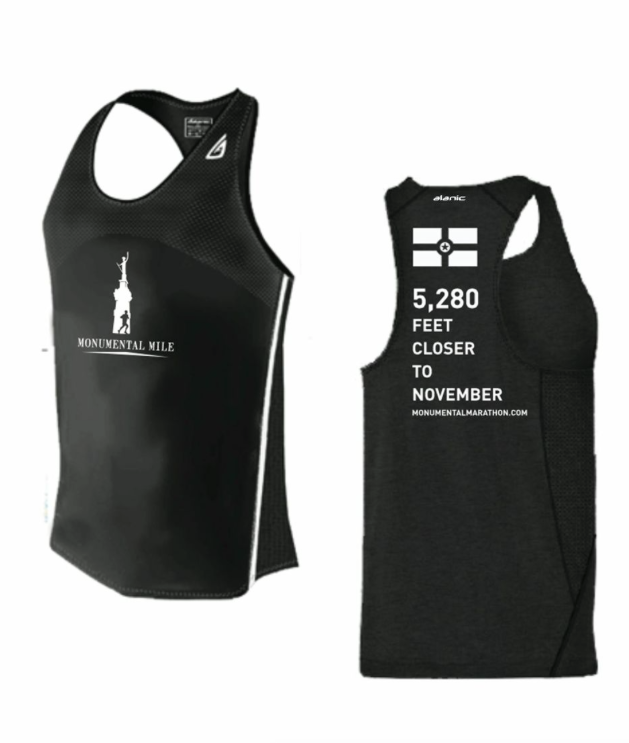 Race Day Schedule:
Open Women - 6:30 p.m.
Open Men - 6:35 p.m.
Community Mile - 6:40 p.m.
Master Women - 6:50 p.m.
Master Men - 7:00 p.m.
Youth Girls - 7:10 p.m.
Youth Boys - 7:20 p.m.
Elite Women - 7:30 p.m.
Elite Men - 7:40 p.m.