Description
All-you-can-taste craft beer, wine, hard cider, hard soda, & snacks from dozens of local breweries & restaurants
Date: Friday, December 2nd
Time: 5:30pm-9:30pm
Location: The Pavilion at Pan Am, 201 S. Capitol Ave

Standard Fee: $30 online; $35 onsite
VIP Ticket: $50 - includes: VIP happy hour (4:30pm-5:30pm), fast track wristband, exclusive access to 3 Floyds Gumballhead & a Sun King specialty brew, access to the VIP dedicated ClusterTruck sampling area, access to VIP seating area, & special gift. Only 100 total tickets available for purchase.

Entertainment: Live Performance by The Doo! Band
Check into Yelp at the event for a chance to win two Big Ten Football Championship Game tickets!
All proceeds benefit Indiana Sports Corp initiatives
2016 Committed Breweries Include: Ash & Elm Cider Company, Barefoot Wines, Bier Brewery, Centerpoint Brewing, Chilly Water Brewery, Deer Creek Brewery, Final Gravity Brewing, Garden Party Bontanical Hard Soda, Grand Junction Brewing, Granite City Brewery, New Albanian, Noble Order Brewing, Quaff On!, Ram Restaurant & Brewery, Round Town, Sun King Brewing, The Tap Room, Thr3e Wisemen Brewing, Tow Yard Brewing, Two DEEP Brewing
2016 Tasting Glass: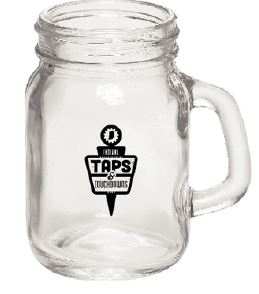 VIP Special Gift - IEDC Silipint