Description
Connected By 25 Presents Tamika Catchings
An evening to benefit Indiana foster youth
Tickets include appetizers and drink - Dress is business casual
Please join us on June 8th for appetizers and drinks and an inspirational talk from 4 time Olympic Gold Medal Winner, WNBA Champion and MVP Tamika Catchings. A VIP reception will include photos and a chance to meet Tamika.
---
Every year in Indiana over 500 young people age out of foster care without permanent families and must navigate the world on their own. Without parental support, these young people fare dramatically worse than other 18 year olds, often experiencing homelessness and struggling to complete school.
Indiana Connected By 25 provides the financial, educational, and social support these young people need to be successful and thriving by age 25.
Click here to hear what young people have to say about Indiana Connected By 25
---
Event Sponsors
Exclusive Title Sponsorship
*Open*
Platinum Sponsors
Steve & Lisa Gerber
Gold Sponsors
Silver Sponsors
Community Surgery Center Hamilton
Interested in a Corporate or Individual Sponsorship? Click here.
---
Meet Tamika
This year's keynote speaker Tamika Catchings is one of the most highly-regarded citizen-athletes. Tamika helped lead the Indiana Fever to a WNBA championship and was named WNBA Most Valuable Player and Finals MVP award, and earned 4 Olympic Gold Medals. She's also the first recipient of the ESPN Humanitarian Award for her 11-years of community service through her Catch The Stars Foundation.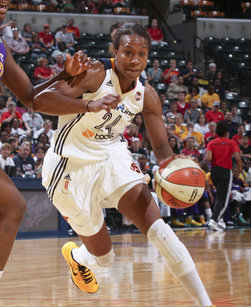 Learn more about Tamika here.