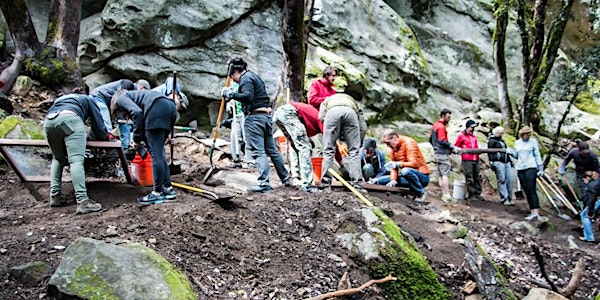 Indian Rock (South Bay) Adopt-A-Crag
When and where
Location
Indian Rock - Sanborn County Park Skyline Blvd see description below for link to directions Los Gatos, CA
Description
Join the Bay Area Climbers Coalition (BACC) in partnership with Santa Clara County Parks to take on some much needed restoration and maintenance at Sanborn County Park.
Sanborn County Park is home to premier Bay Area crags including Indian Rock and Summit Rock as well as a concentrated bouldering area with some of the best boulder problems in the South Bay. Unfortunately, its popular location makes it a prime area for graffiti and glass issues. That's where we come in!
Plans are to end the event at around 1 p.m. to allow enough time for everyone to go climbing afterward! Climbing is not a part of this event, but feel free to bring your rope climbing or bouldering gear for some post-event crushing.
Special shout out to our friends at Santa Clara County Parks and the Access Fund for their ongoing support and making this South Bay Adopt-A-Crag possible. You guys rock!
Volunteer Roles
Volunteers are needed to help with the following projects at Indian Rock:
Glass and trash clean-up.

Graffiti abatement.
Tools and Training
No advanced training or experience necessary!
Santa Clara County Parks and the BACC will provide all tools and on-site training and instructions. Wear long pants and close-toed shoes. You are welcome to bring your own work gloves.
Safety
We are HUGE on safety! There will be a safety talk at 9 a.m. on the day of the event. We require all participants to be present for the safety talk and wear close-toed shoes, otherwise you will not be allowed to participate.
Getting to Sanborn County Park
Full description and directions are on the Mountain Project website. Please note: Parking at these popular crags is limited and can be a challenge on weekend mornings. Be sure to arrive early to enjoy a quick route, some bouldering or a brief hike before the event.
We have found the easiest way to get to the Sanborn County Park parking area is the following:
Off CA-85 - exit Saratoga Ave - head west.

Off CA-85 - exit Saratoga Ave - head west.

Continue on Saratoga Ave, it will become CA State Route 9.

Follow CA State Route 9 up the mountain. The first stop sign you get to is Hwy 35/Skyline Blvd - turn left.

Follow Hwy 35/Skyline Blvd for about 2.5 miles - you will see Castle Rock State Park on your right, keep driving and you will see a long parking lot for Sanborn County Park on your left.
Find carpool buddies here!
Additional Parking Locations
Castle Rock State Park Robert C. Kirkwood Entrance
The new Robert C. Kirkwood entrance is located approximately 1/4 of a mile north of the old entrance on Hwy 35/Skyline Blvd, approximately 2 miles south of Highway 9 at Saratoga Gap. Vehicle day-use fees are $10 per vehicle. It is a 5- to 10-minute walk to the event location.
The old Castle Rock State Park parking lot (now called the Overflow Lot) will be used for overflow parking. All visitors should check in/pay the entrance fee at the new Kirkwood entrance before attempting to park in the Overflow Lot.
If you park at the Summit Rock parking lot you will need to hike along the Skyline Trail, which runs parallel to Hwy 35/Skyline Blvd, for approximately 1.5-miles. The hike should take you roughly 30-40 minutes at a brisk pace.
Food/Water/Restrooms
Coffee, lunch and snacks will be provided to keep you fueled for the day! Bring your own water bottle and at least 2 liters of water. There are water bottle fill stations located at the Robert C. Kirkwood entrance of Castle Rock State Park. We will have some extra water available, but cannot promise refills for everyone. Please let us know if you have any dietary restrictions.
Restrooms are located at the Robert C. Kirkwood entrance of Castle Rock State Park. There are no restrooms at the event location.