Indian Home Cooked Meals from Ma's Kitchen (Oakland/Santa Rosa)
A fundraiser for supporting families in our village in India - meals for pickup, prepared with love by Ma (Roke's Mom) visiting from India.
About this event
Ma, aka Bhadra, (Roke's Mom) will be cooking up East Indian (Bengali) dishes for you to pickup!
She brings 55 years of  experience from cooking large meals in her kitchen in India. This is a rare opportunity to savor Homecooked East Indian (Bengali) food. "Indian Food" available in restaurants in the Bay Area, is primarily either North Indian or South Indian food. East Indian Bengali food has not yet been commercialized much here in USA, except for some places in New York and L.A.
This is Ma's way of raising funds to distribute dry food and meds to families in her village in India, who are struggling with Covid - which as you know is devastating this country. She with her daughters help is trying to get 2 oxygen concentrators to the village doctor.
Both Bhadra and Roke are fully vaccinated. Food will be prepared, packaged, and ready for pickup following strict Covid-Safety guidelines.
If you have ordered already you will receive instructions on when to pickup.
Order Now!
Pickup: Friday, June 4, 5 - 7 pm
The Meal | Gluten and Dairy Free - Vegan Option available
1. Khichuri [ Nutritious full meal of lentil & rice cooked with a variety of vegetables ]
2. Bandhakopir Chochhori [ Cabbage and Potatoes slow cooked in gentle spices ]
3. Chicken Masala [ Delicately spiced popular chicken dish ]
or
Paneer Kalia [ Delicately spiced tofu with potatoes and peas ] - vegan option
4. Tomato Chutney
If you need to schedule a pickup outside this time please let us know. Also - please text us 15 mins before you wish to pick up your food.
Phone: 510.681.9740
Email: bhadracreates@gmail.com
------
Food is an integral part of Bengali culture. Be it a festival, puja or a wedding, cuisine plays a major role in the celebrations. Bengali cooking has mostly been nurtured in households and families and the dishes are carefully prepared as per recipes handed down through the generations. Bengali cuisine is unique in its use of subtle spices and flavors and what predominantly assists it to stand out is this selective use of spices. The seasoning for each preparation is unique. Bengali style of cooking is simpler than as perceived by most people. It is one of those styles where grandma's way of preparing is the best way to bring out the most authentic flavor.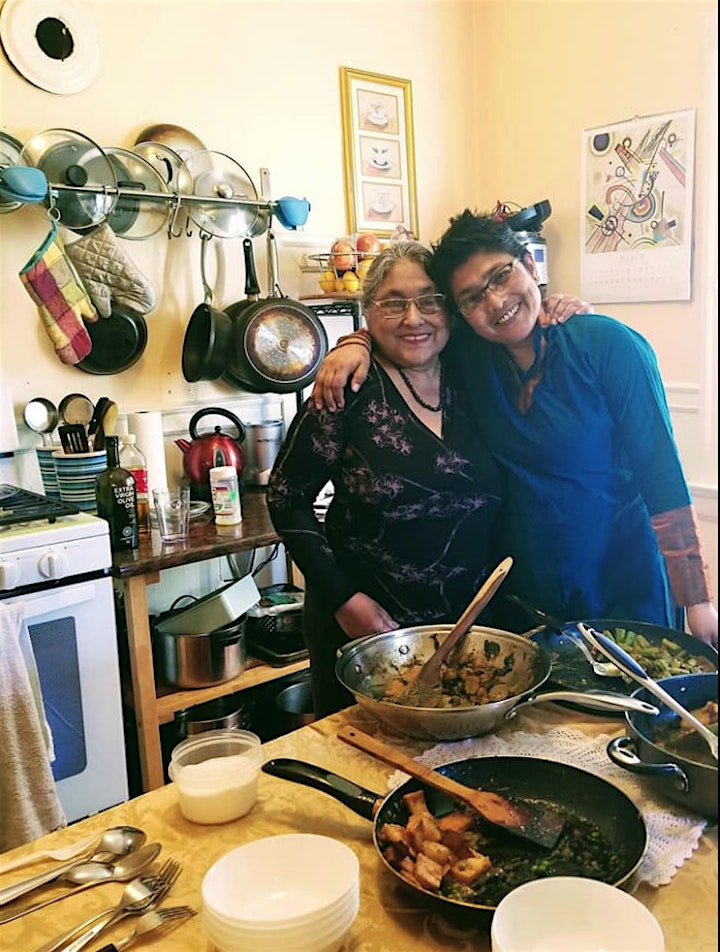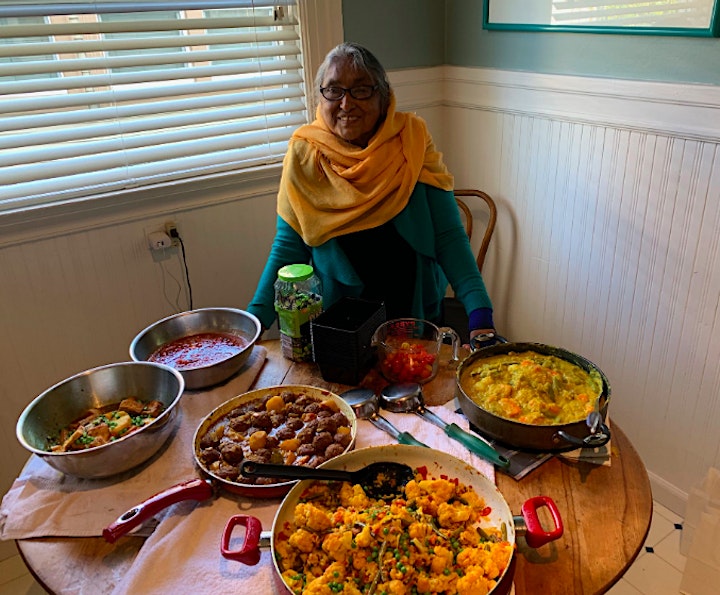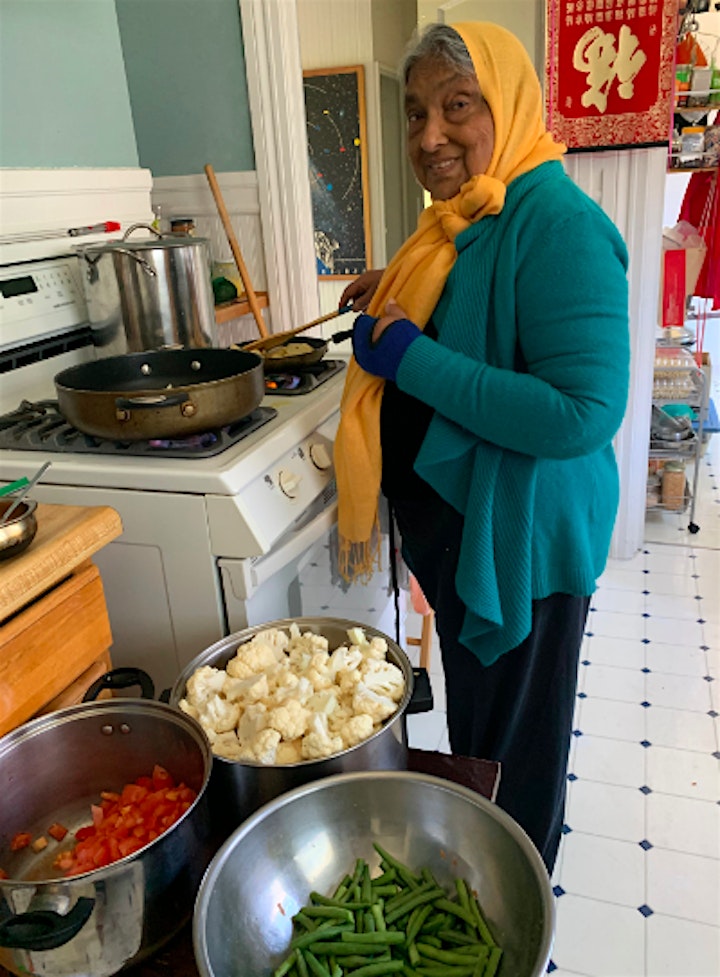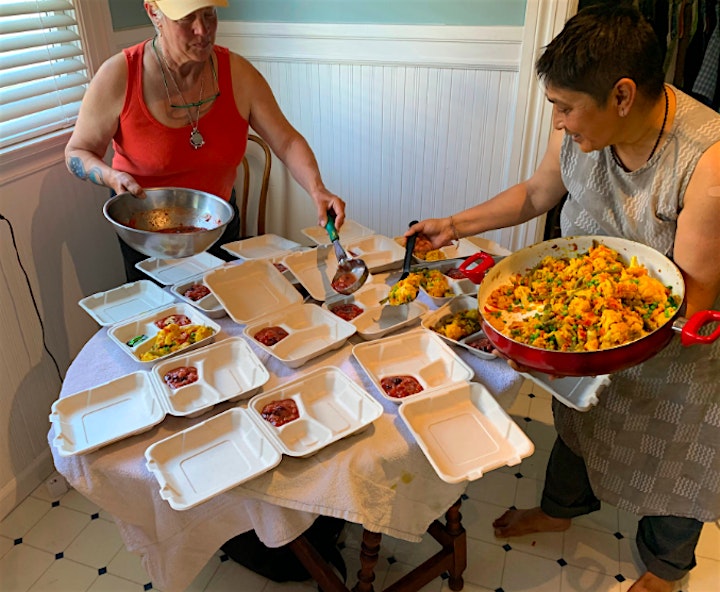 Organizer of Indian Home Cooked Meals from Ma's Kitchen (Oakland/Santa Rosa)
Food is what brings Bengali's forget about cricket, tea, politics, and sometimes even Tagore, the poet. Roke, born and brought up in Kolkata, love to eat Bengali homecooked food, specially made my her Grandma, and now continued by her Mom. So when her Mom visits her, she is in a feast of the 5 senses.
This time she requested her Mom to share her culinary magic, based on recipes of her grandma, carried over hundreds of years by women keeping their families together through thick and thin through their food medicine.