Description
The art of Indian Head Massage originated from Ayurveda, the ancient Indian system of medicine. This Sanskrit word can be translated as the "science of life" or "knowledge of life". The Ayurvedic approach to health is the balance of body, mind and spirit and the promotion of long life.
It is a form of relaxation massage that focuses on the face, head, neck, shoulders, upper back and upper arms which are important energy centers within the body. This form of massage is very relaxing and has a balancing effect on the recipient as it helps them to release stress and tension creating a sense of peace and well-being. Because this form of massage is done over the clothing in a seated position it can be done anywhere and at any time, making easily available just about anywhere in a simple fold-up chair.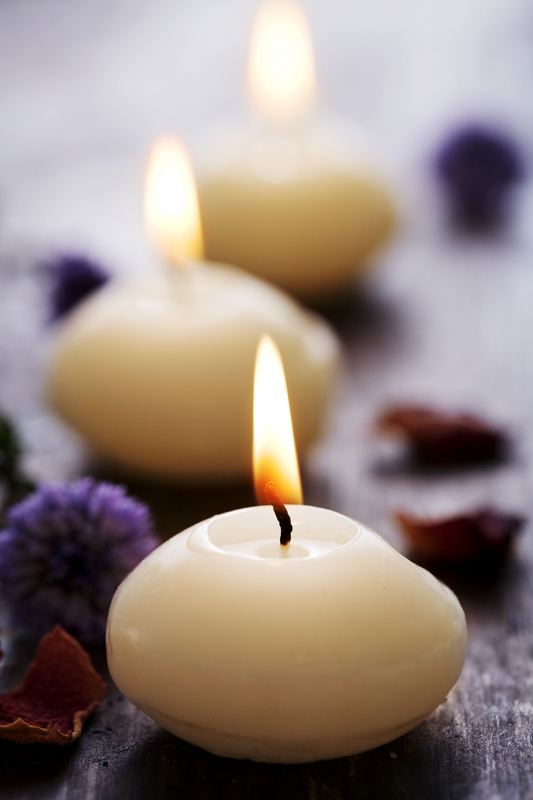 There is no experience necessary to take this course and it's a great compliment to other modalities/treatments you may already be offering.
The course includes two days of theoretical and practical instruction. A Certificate of Attendance will be awarded at the end of the course. What you will be learning is how to do a relaxing 1/2 hour Indian Head Massage treatment while your client is seated. No prior experience in massage or bodywork is required.
The course tuition is $400.00 + HST, and includes the course manual and Certificate of Attendance. Class space is limited and courses are small and very interactive.
I can't recommend learning this treatment enough. It has helped so many people and it's a great way to relax, rejuvenate and re-energize yourself!!!
You can check out more information and details about the course at http://www.essencebodytherapy.com/index.php/indian-head-massage-course
Please download registration form and send it to reiki03@gmail.com


Event Dates:
2-Day Course - January 13 and 14th from 8 am to 4 pm each day
Event Location and Contact:

481 Jones Avenue
Toronto, Ontario
M4J 3G7

Ph 416-357-0060


About Laura Armstrong


Laura's journey in healing began after training and teaching in the martial arts for over 20 years. Her primary interest came into being by wanting to help heal students that had gotten injured or hurt in training at some point in time and bring them back to a state where they could continue to practice in a healthy way.

She then entered her Reiki training in 2002 and completed her Usui Ryoho Reiki Master/Teacher level in 2005 and Karuna® Reiki Master/Teacher level in 2006. She has never looked back and continues to learn and enhance her practice and teaching with different types and modalities of Reiki to add to her already extensive knowledge and training in holistic arts. Laura has been teaching all levels of Reiki for several years.

In October of 2008, Laura became a Certified Practitioner in the art of Indian Head Massage and once completed the teacher training, became the first Certified Instructor under Debbie Boehlen, Founder and Owner of the Canadian Centre of Indian Head Massage. Her journey continued by then becoming a Certified Practitioner followed by her Certification as an instructor in Rejuvenating Head Massage in December of 2013 once again under Chief Instructor Debbie Boehlen. Laura is a Certified Access Bars® Facilitator in January of 2016. She also offers sessions in Energetic Facelift, Correcting Vision and other sessions under Access Consciousness. The Bars have made tremendous changes and leaps forward in Laura's life and she looks forward to offering the same amazing changes to others.
She also studies and continues to advance and enhance her skills through training in other modalities. Her goal is to bring the client's energy, attitude and physical state back into balance through energy and bodywork that focuses on healing the body on several levels: physical, mental, spiritual. The mind/body/spirit connection is an important part of sessions offered as they allow the client to let stress and other worries including physical ailments or issues melt away, letting everything come back into balance.

Laura's open and enthusiastic teaching style allows students to learn at their own pace while accumulating an extensive knowledge of Reiki treatment, Indian Head Massage and Rejuvenating Face Massage as well as the many different aspects that each offers. She is certified by the Canadian Reiki Association and the Karuna® Reiki International Centre for Reiki Training. Laura is also a Certified Instructor in Indian Head Massage as well as Rejuvenating Head Massage and offers treatment in Reiki, Indian Head Massage, Rejuvenating Face Massage, Access Bars®, Energetic Facelift and Correcting Vision at her clinic in Toronto, Canada.