UniCul Dance Fest - Indian Classical and Folk Dance Workshop with Free admission choice by visiting www.worldance.us/uniculdancefest
About this event
Nritya Sudha's Hindu Temple Rhythms, a non-profit organization, was created in 1958. Founded by Sudha Chandra Sekhar's parents, Smt. Jaya and the Shri Vaideeswara Doraiswamy in Mumbai, India, the organization was created for the Doraiswamy's only daughter. The organization relocated to Windsor, Ont., Canada in 1967, following the marriage of Artistic Director/Choreographer, Sudha, to Sankarnarayan Chandra Sekhar, an executive of General Motors Corp. and an untiring promoter of the performing arts and culture of India. After starting a family, the Chandra Sekhars moved to Oak Park, Michigan in 1978 with their three daughters Vidya, Anjali and Anandini where they have continued their promotion, preservation and dissemination of the classical arts of India.
Nritya Sudha is known for classical Indian dance and music in Southeastern Michigan and in artistic communities in the U.S., Canada and India. Sudha Chandra Sekhar, the moving spirit behind the organization, has spent more than 50 years in the study, performance and promotion of the sacred dances and music of India. This includes her passion for Bharata Natyam, as well as Kuchipudi, Kathak and Manipuri. She also has passed this passion to her daughters, who now help with the organization's activities. Vidya is the internationally-renowned holder of a 72-hour world record for continuous performance of Bharata Natyam, which was done in aid of the American Heart Association and the Bharatiya Temple in 1996. This feat followed an earlier 48-hour record in aid of the American Cancer Society in 1989.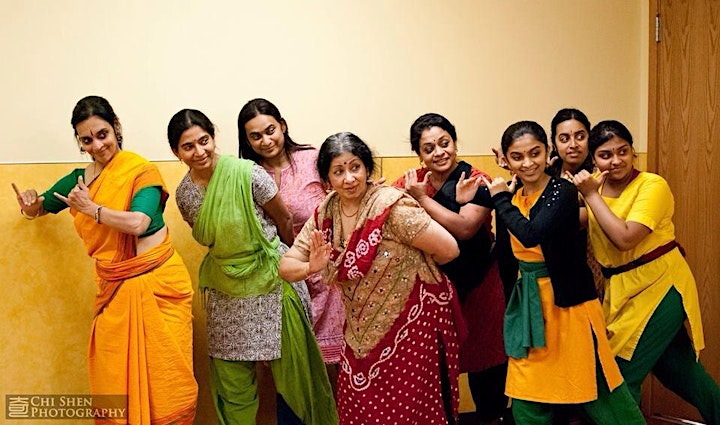 Organizer of Indian Classical and Folk Dance Workshop-The Foundation of Bharata Natyam
Lunar New Year Dance Collection 2021 is the first session of the annual event to showcase Chinese classical and folk dances in the homeland and overseas. As a community organization, we try to connect the diaspora groups, voice for them and help the next generations to recognize their root cultures and inherit the traditional arts.